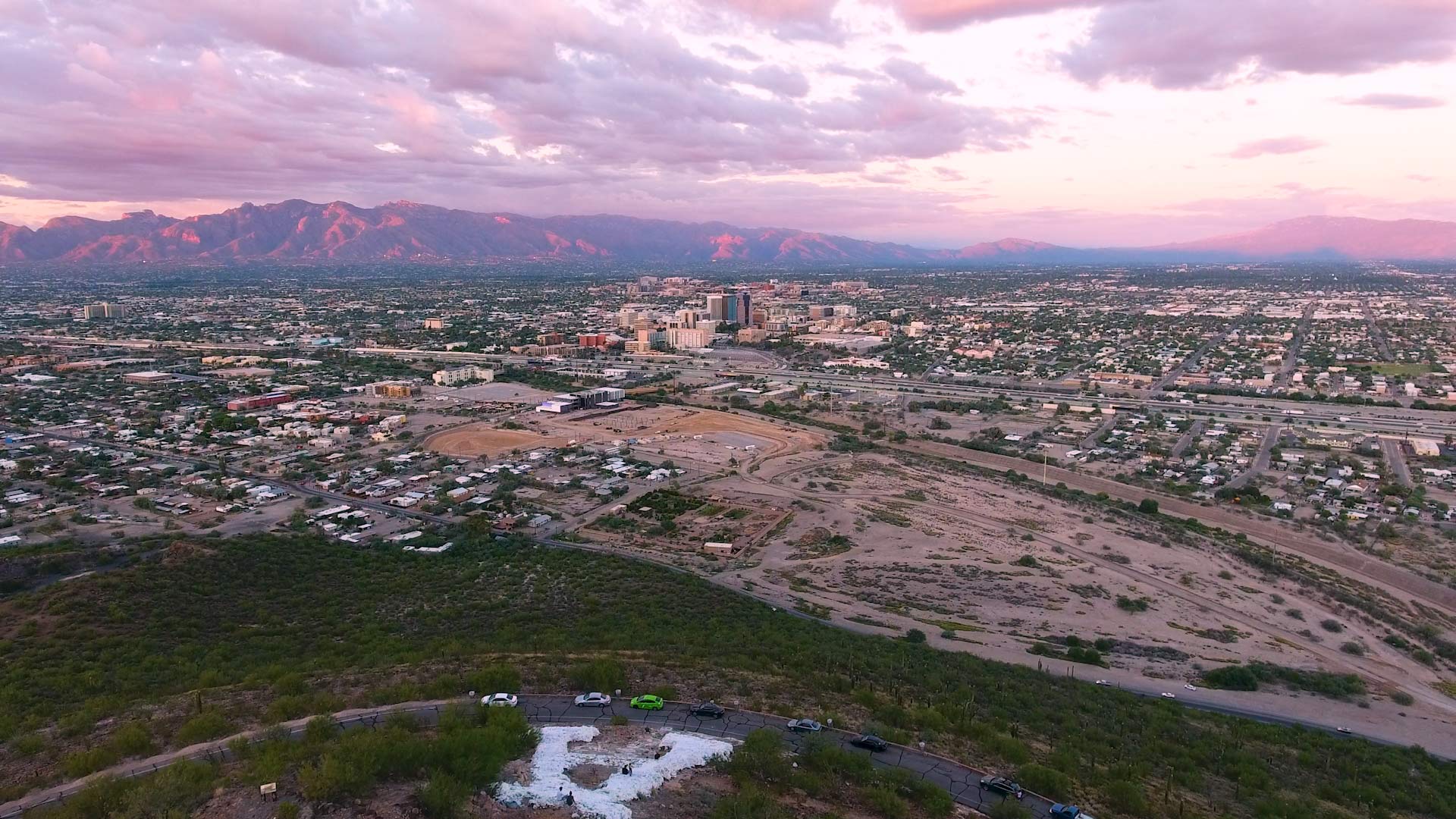 A view of Downtown Tucson and the Catalina Mountains from "A" Mountain.
Mike McKisson for AZPM
Hourly air quality readings for Tucson, Nogales, Yuma and Phoenix are now available online.
The readings from the Arizona Department of Environmental Quality show ozone and particulate matter, both of which can cause problems for children, the elderly, and people with respiratory issues. The website also graphs the readings through the day so people can see trends and avoid times when pollution is worst.
State officials hope schools will use the readings to adjust recess times so children are exposed to fewer bad air quality days.
The state was already collecting the data, ADEQ officials said, so it only made sense to put it online for public use.