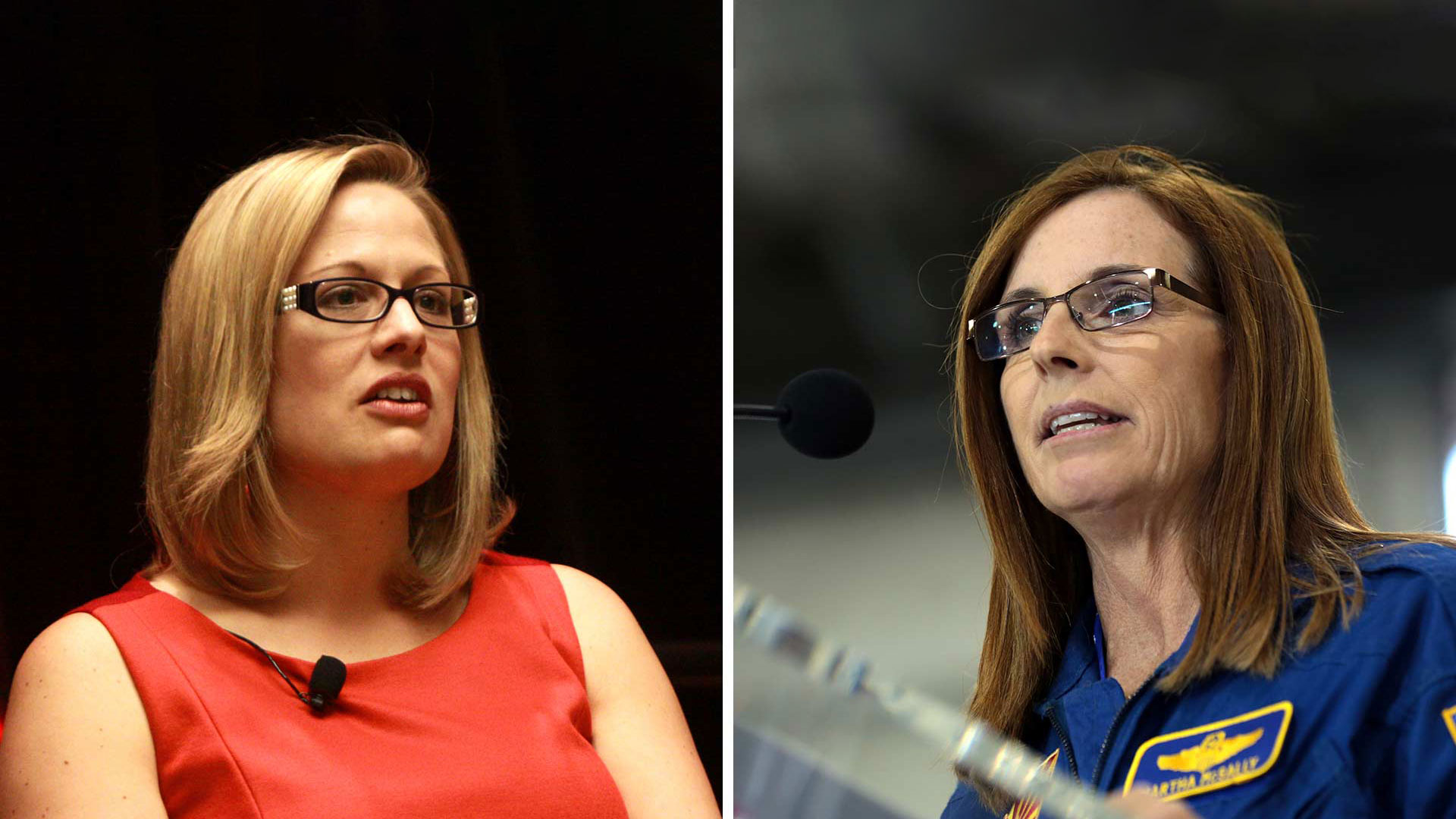 Kyrsten Sinema, left, and Martha McSally.
Gage Skidmore via Flickr
Early ballots in Arizona were sent out Wednesday, coinciding with a change in polling numbers in the race for U.S. Senate.
The latest poll in the race to replace Sen. Jeff Flake has Republican Martha McSally leading Democrat Kyrsten Sinema. Phoenix-based pollster OH Predictive Insights gives McSally a six-point lead. The shift marks the first time since the primary that a Senate candidate lead by more than the margin of error in a poll from OH Predictive Insights.
Noah Rudnick, an analysts with the firm, says the change can be traced to the Green Party candidate and ubiquitous TV ads.
"Really, Sinema's support has been chipping away as these ads hit her — the revelation of a more progressive agenda, anti-Iraq War a while back — start coming on the air, and Republicans start falling more into line."
Polls in the race for U.S. Senate have been close since the general election race began at the end of August. Rudnick says Republicans across the state are gaining in polls as Election Day approaches.

Read more coverage of national, Arizona, and local elections at our 2018 elections portal,
Your Vote 2018
.