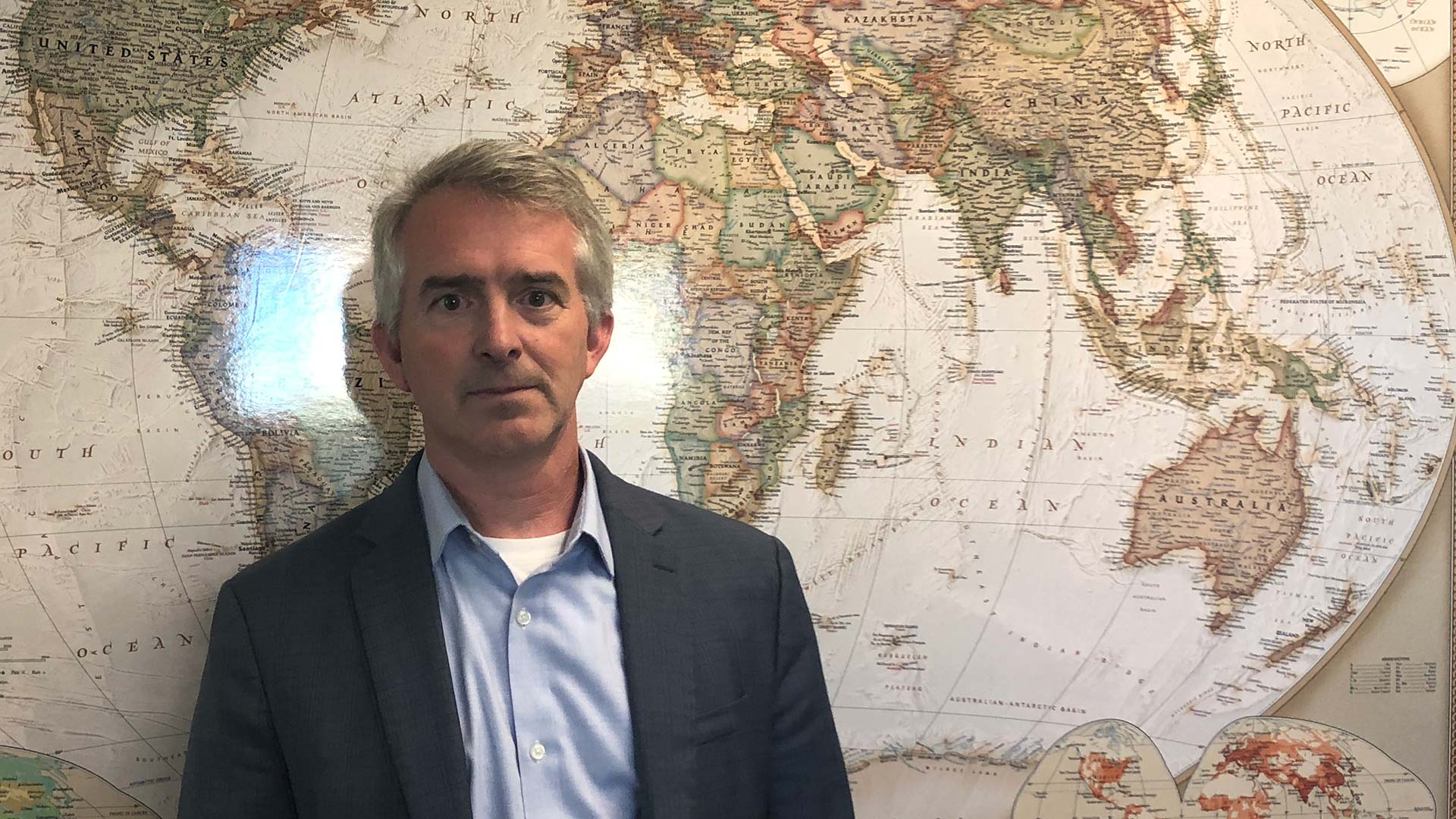 Brent White, head of international education at the University of Arizona.
Ashley Fredde, AZPM
The UA has expanded its global presence by adding two more locations to its "micro-campus" network.
The recent additions in Indonesia and Jordan join two up-and-running campuses in China and Cambodia, bringing the university closer to its goal of 25 campuses abroad within three years. The university is currently partnered with eight other universities in five other countries. Brent White, head of UA Global, said six more campuses will be up and running by fall of 2019.
While international programs are common, micro-campuses are different from the typical branch-campus model. By partnering with other universities, the UA avoids building an international campus, a cost that would be passed onto students through tuition. The partner university allows the physical use of its campus and classrooms dedicated to the UA, meaning international students can participate in a dual-degree program without the cost of traveling.
"The University of Arizona is re-envisioning what it means to be an international university in a digital age," said former UA President Ann Weaver Hart at the time of the announcement. "This unique model creates access to the world-class UA educational experience and will have positive impact for faculty and students at our main campus and at campuses around the world."
The campuses currently offer degrees in business, law and engineering. There are plans to introduce degree programs including health services, social sciences, humanities, physical sciences and education. Students are able to participate in UA programs and earn degrees at market rates.
White said the university is expanding higher education and accessibility through micro-campuses.
While students internationally benefit from the partnerships, the universities themselves also gain grant and research opportunities as well.
The university says that the program is capable of serving 25,000 global students abroad and reports exponential growth in students enrolled.
This story has been corrected to indicate the new micro-campus locations, the number of the UA's international partnerships and the title of Brent White.
---
Ashley Fredde is an Arizona Public Media intern and University of Arizona journalism student.