Families seeking asylum await processing outside the port of entry in Nogales, Sonora, on Sept. 4, 2018.
AZPM
As many as 700 immigrants were released by Tucson immigration officials over the weekend in the Tucson Sector. Immigration officials say most are pregnant women or families with children who are seeking asylum from Central American countries.  
Teresa Cavendish, the executive director of Catholic Community Services, says these are people who pose little or no security risk. She says community churches and nonprofits that help immigrants seeking asylum had very little notice to prepare for the large numbers showing up at shelters over the weekend.
"It had not been announced publicly that this was going to happen. However, just prior to it happening, we were advised. So we have had a little bit of time to ramp up and put some opportunities together and cooperate with folks out in the community who were able to offer us space and resources," said Cavendish
Tucson Sector Chief Rudy Karisch confirmed the mass releases and said they are happening all along the border, from San Diego to Laredo, Texas. He said there has been a 50 percent daily increase in the number of immigrants turning themselves in at the border from this time last year. And, that the directive is coming directly from Homeland Security in Washington.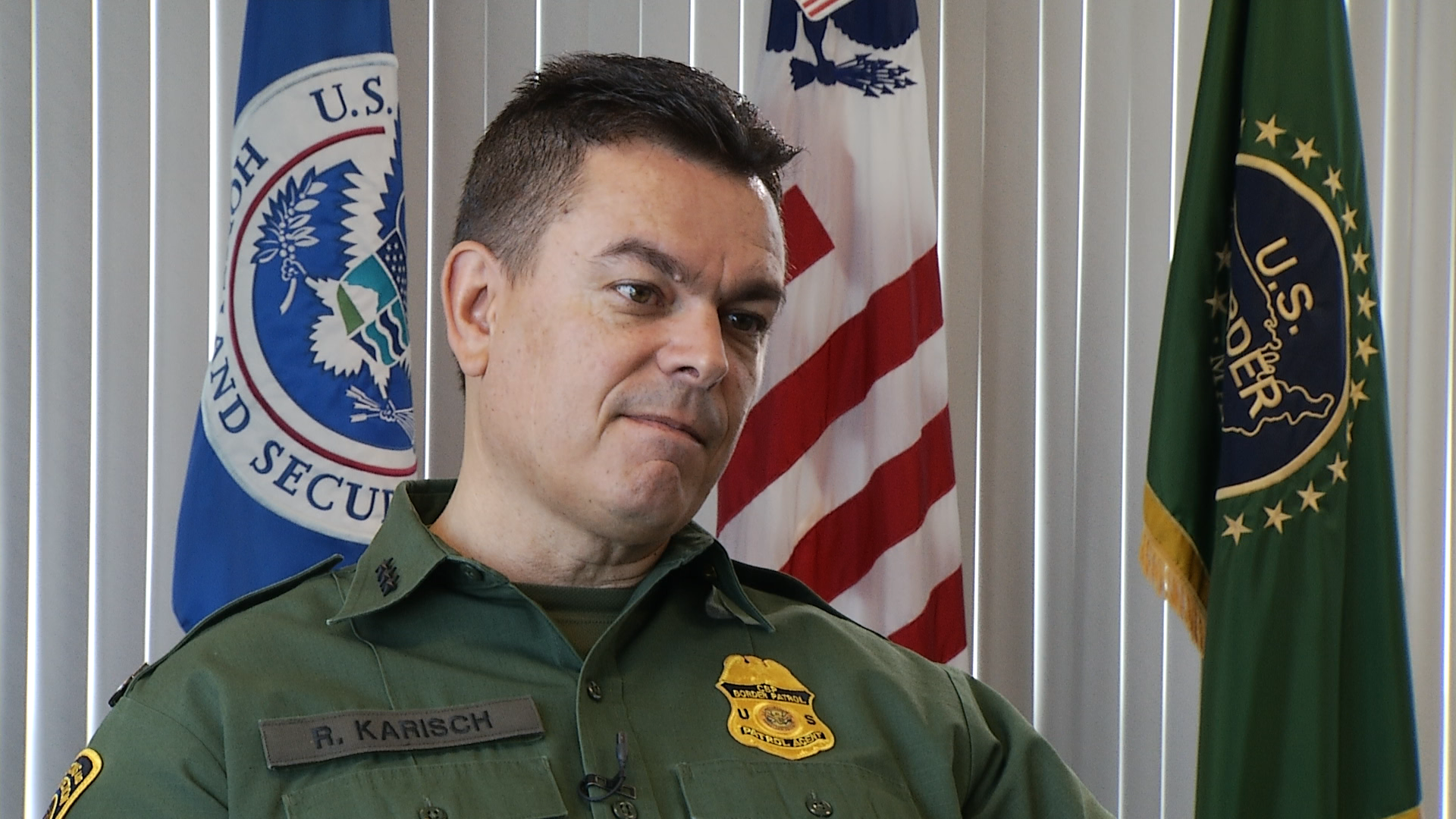 Border Patrol Tucson Sector Chief Patrol Agent Rodolfo Karisch.
AZPM Staff
"We are seeing large groups of people that are surrendering right in that area between us and Yuma right now – so we have seen some very high numbers," said Karisch.
There are three main family detention centers, two in Texas and one in Pennsylvania. Together they can house around 3,600 people. The Department of Homeland Security says those facilities are full.
Karisch said: "That's the reality of what we are facing right now, with the increase in family units we are seeing right now. It's problematic to get them into some of these family centers".
As for the taxpayer cost? Zero, when immigration officials release a family to stay with friends or relatives in the U.S. until their asylum hearing date. Compare that to $300 per day, per person - or more than $1 million a day for 3,600 individuals held in one of those three family detention centers.

---
City Councilman Steve Kozachik's office notified the media that it is accepting donations that it will distribute to migrants released by immigration officials over the weekend.
The requested items include newly purchased undergarments, socks, backpacks, Gatorade and travel blankets. The media release is asking that the donations be brought to the Ward 6 City Council office, 3202 E 1st St., weekdays before 5 p.m.