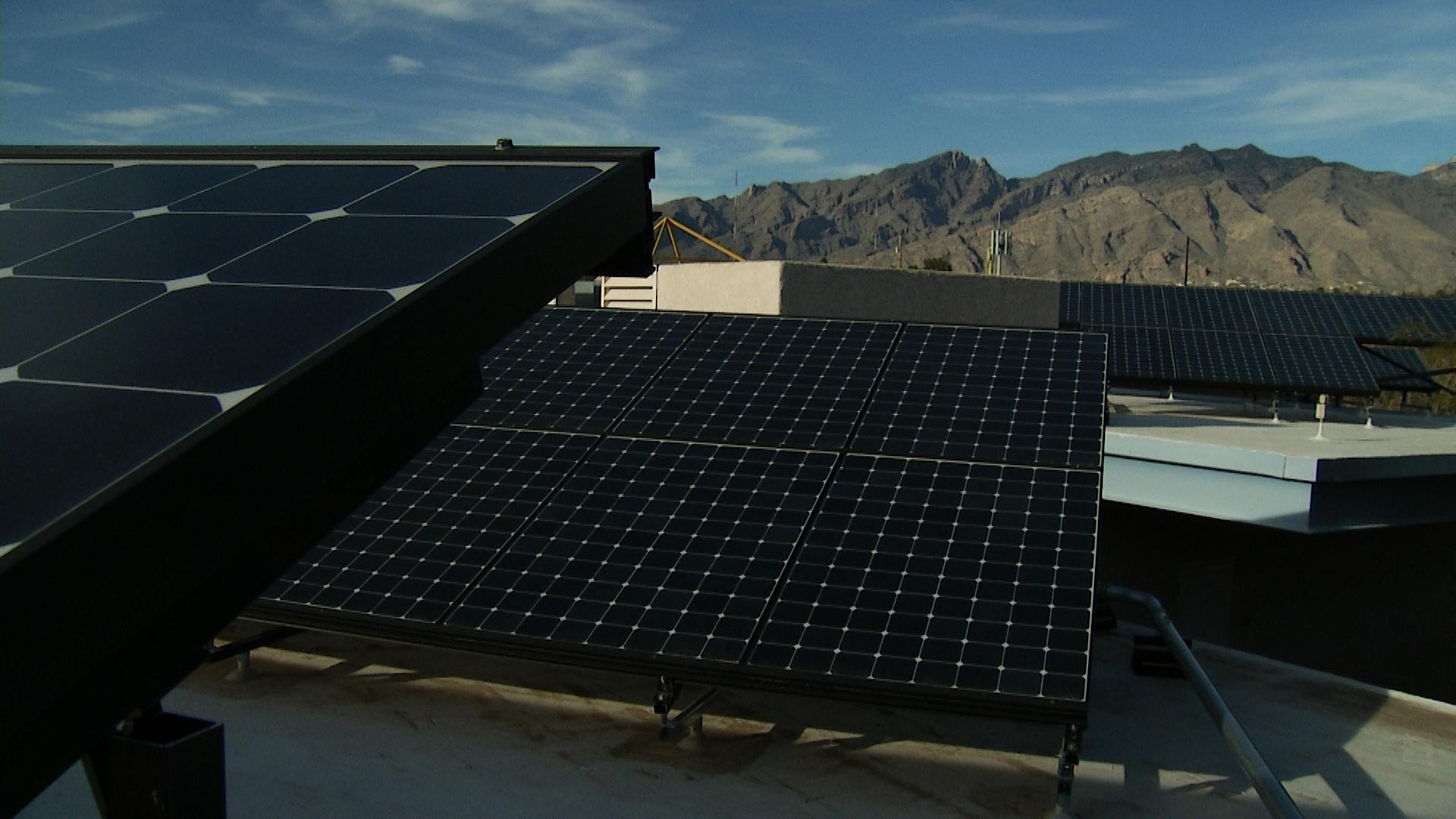 Solar panels in Arizona.
AZPM
Most states have some level of mandated amount of renewable energy on the books. Some of those requirements were passed by state legislatures, others were mandated by utility-regulating agencies or even governors.
If Proposition 127 passes muster with Arizona voters in November, it will put the state's requirements among the highest in the nation. The proposed constitutional amendment mandates 50 percent renewable energy by 2030.
"It would put Arizona tied for second place as far as [renewable portfolio standards] go," said Joshua Rhodes with the Energy Institute at the University of Texas at Austin.
A renewable portfolio standard is how much energy is available for utilities to sell from renewable sources.
Hawaii will reach a 100 percent renewable goal by 2045, according to the Hawaii State Energy Office.

Read more coverage of national, Arizona, and local elections at our 2018 elections portal,
Your Vote 2018
.