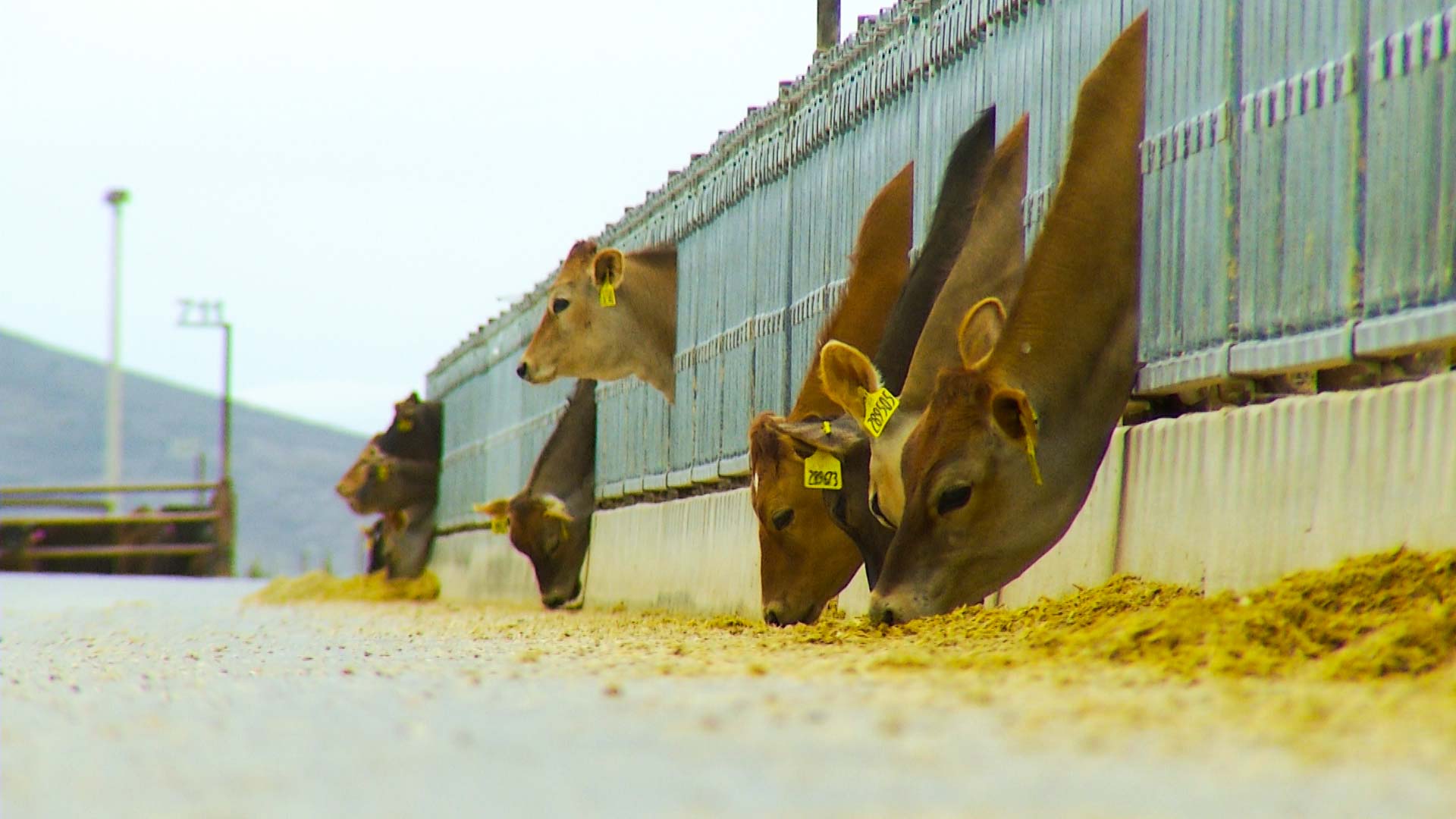 Cattle feed at Coronado Farms outside Willcox, Arizona. The farm is owned by the Minnesota-based agribusiness Riverview.
AZPM
The trade agreement to replace NAFTA is regarded by the Arizona's dairy industry as potentially disastrous. Mesa Dairy farmer Jim Boyle says Mexico is now taxing all U.S. agriculture products, including dairy, at 25 percent in retaliation to President Trump's 25 percent tariff on Mexican steel entering the U.S.

According to the United Dairymen of Arizona, the dairy industry is the second-leading agriculture commodity in the state, bringing in nearly $800 million to Arizona last year.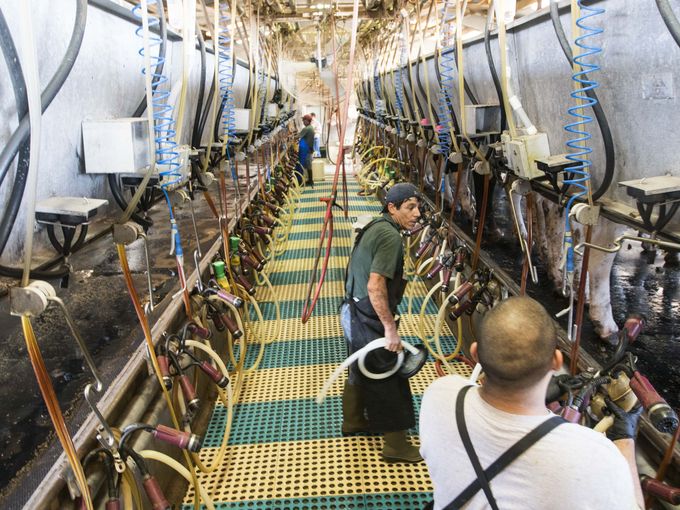 The fourth-generation Boyle family dairy farm in Mesa milks 1,800 cows twice a day.

Boyle Family Farm
Boyle says just about every family in Arizona eats or drinks a dairy product every day. And almost all of it comes from in state. But Arizona dairy farmers produce even more than that.
"I'd say around 50 percent of the dairy produced by Arizona dairymen is consumed right here in Arizona. But then around 50 percent of it is shipped all over the world," says Boyle.
But it's not shipped to Canada. And that was something the White House asked the U.S. trade delegation to change. Without changes, the president said there would be no trade deal with Canada.
There was some success, but not major. Canada's dairy market opened only 3.6 percent of its market to U.S. producers.
Keith Murfield, CEO of United Dairymen of Arizona, says Arizona doesn't really care all that much about such a small portion of the Canadian market. It is Mexico, he says, that Arizona's dairy farmers need to make a profit.
Arizona ships dairy products to almost 50 countries. But around 40 percent of Arizona's dairy exports goes to Mexico. When the U.S. added new tariffs to steel from Mexico, Mexico retaliated with an equally stiff tariff on American dairy products.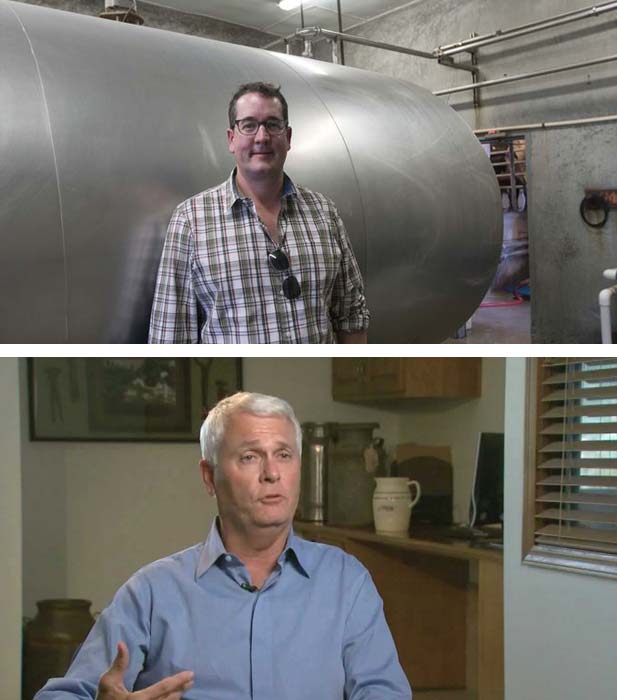 At top, Jim Boyle continues the family Arizona dairy farming business started by this great-grandfather in the 1920s. Below, Keith Murfield, president of the United Dairymen of Arizona.

Courtesy of Boyle Family Farm and United Dairymen of Arizona
Murfield says that the new tariffs on dairy exports are placing almost every dairy farm in this state underwater.
"Oh, absolutely. It is a direct hit. I would say since this tariff went on, it has probably cost an Arizona dairy producer — since June 1 — around $2,000 a day," said Murfield.
Arizona Dairy farmer Jim Boyle says a 25 percent tariff to ship to Mexico is a deal breaker.
"Twenty-five percent basically prices American products out of the market in Mexico. So we really struggle to export south of here. Our markets there really dried up over the Summer," said Boyle.
"I would say since this tariff went on, it has probably cost an Arizona dairy producer — since June 1 — around $2,000 a day" — Keith Murfield, United Dairymen of Arizona CEO
He says out of 50 Arizona dairy farmers, three have already gone out of business this year and three more will like close down the first of next year. He blames the losses on the new tariffs.
Boyle adds: "This administration is not going to lift the steel tariffs until sometime later. And because of that, Mexico is not going to lift their [agriculture] tariffs in return. So despite this deal that has been inked, there's no immediate effect or relief for us."