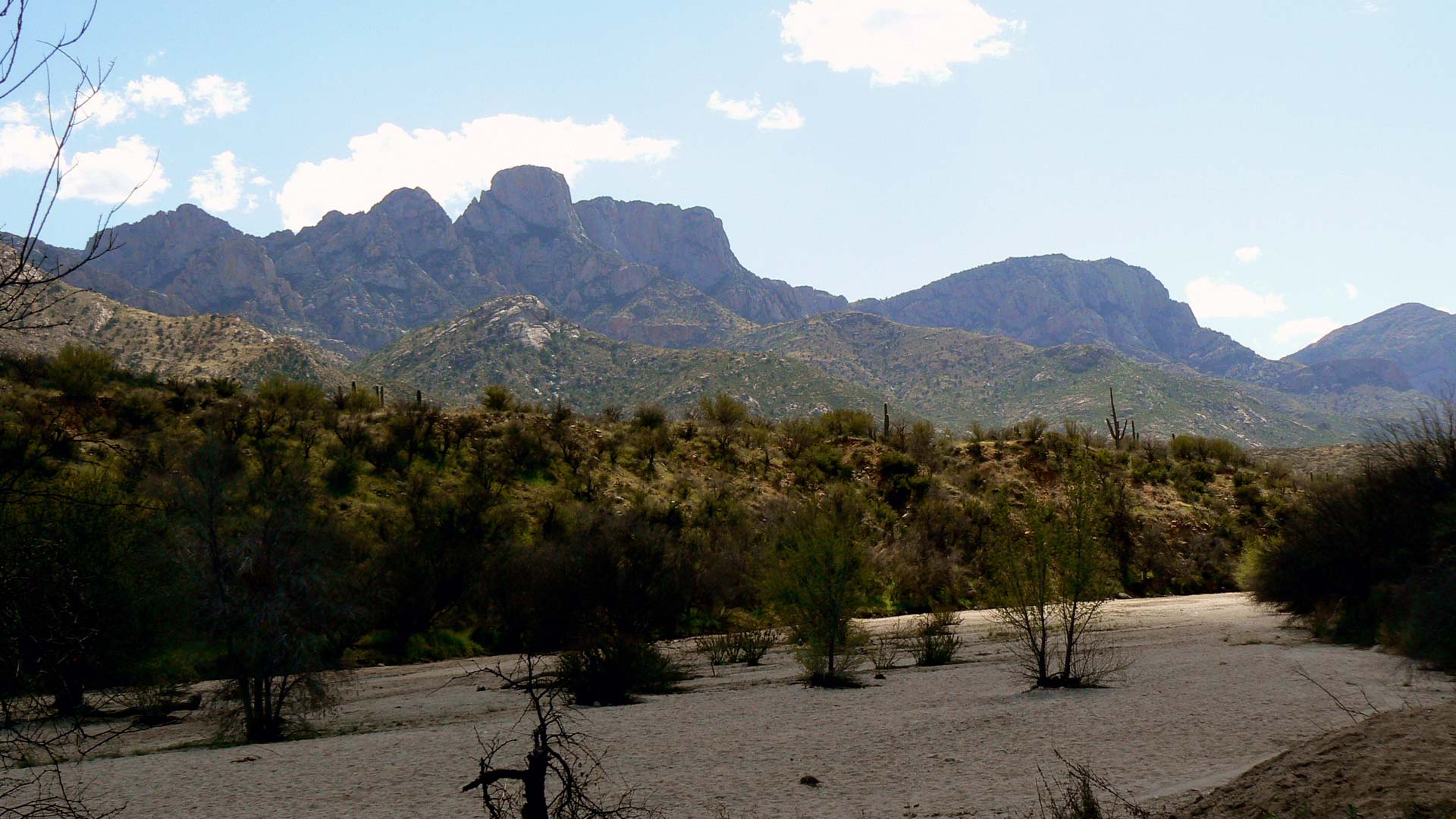 Catalina State Park
Andru Valpy via Wikimedia Commons
Some Oro Valley residents and those living nearby are concerned about the possible annexation of nearly 900 acres of state trust land at the edge of town. They say developing that land will change the local landscape.

Oro Valley has held a series of meetings since the summer of last year on whether to annex two parcels of state land. Those who oppose annexing the roughly 885 acres say they worry that development take away from the natural beauty of the desert landscape and endanger the current environmental balance. Another issue: roads.
Alyssa Page, who lives near this land, says that the paving of currently unpaved roads is a particularly thorny topic.
"The design is to make pave those and make within them entrances into these new developments."
The paving of these currently unpaved roads, in addition to the potential development of densely packed housing tracts would encroach upon current residents' properties.
Page says that any development should meet certain criteria.
"I would love to see a design that shows respect for the existing residents along the property. But also shows the land respect. It's got a fair amount of environmentally sensitive land in it and we want to see as much of conserved as possible and minimal disruption of the land as possible."
Outgoing Oro Valley mayor, Satish Hiremath, says that in lieu of a property tax, commercial and residential developments are essential to Oro Valley's growth .
"Sales tax, hotel or bed tax, utility tax and construction sales tax. Those are only funding mechanisms to provide services to our residents. "
As infrastructure and services are developed in an area, the State Land Department is required to sell adjacent land to the highest bidder. If Oro Valley decides not to bid on the land, both Marana and Pima County could do so.
No vote will be held on the annexation until early next year when three new council members and a new mayor are seated.