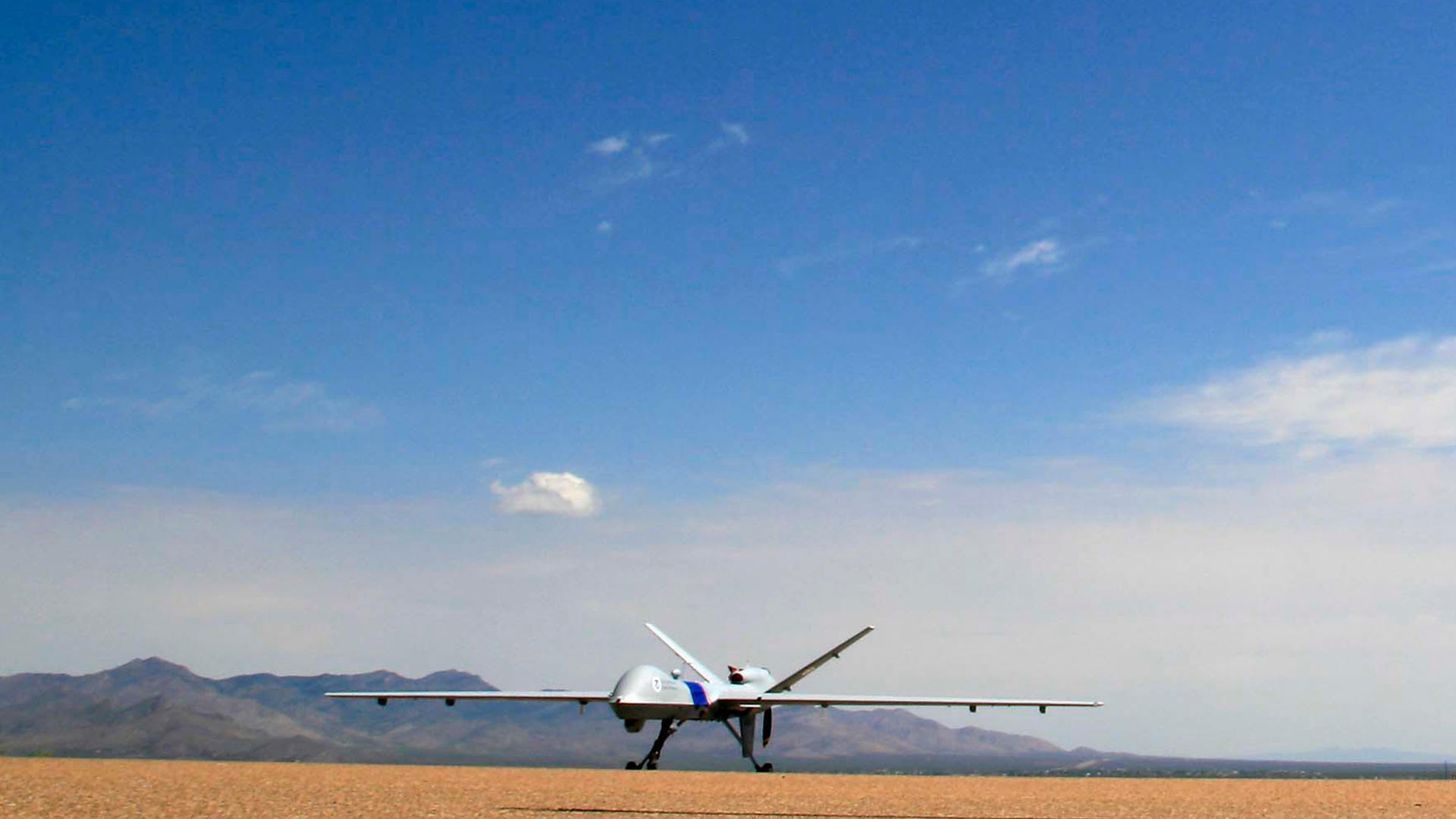 A Customs and Border Protection unmanned aircraft in Sierra Vista.
Customs and Border Protection
Customs and Border Protection's drone program was audited recently and found to be lax in protecting the information that the planes gather while patrolling the country's borders.
The agency's use of drones is on the rise. The unmanned aerial surveillance systems flew 635 missions along the borders in 2017, more than any other year. But the Office of Inspector General found that the systems don't have a safeguard to protect the surveillance information the aircraft gather, like video and photos.
The OIG found that, as a result, CBP's drone program is vulnerable to losing confidential information the aircraft gather.
Camille Fischer is with the Electronic Frontier Foundation, a civil liberties nonprofit group.
"It wasn't overseen or regulated the way most IT infrastructure would be and so you just didn't have safeguards and you didn't have security requirements," she said.
The audit comes just as the federal government is considering whether to arm the Homeland Security Department and the Justice Department against drones.
Homeland Security Sec. Kirstjen Nielsen warned of a drone threat last month. "DHS doesn't have clear legal authority to identify, track or take down dangerous drones," she said at a George Washington University event in August.
Fischer's organization is among some groups opposed to the rule that they fear could be used to intercept and destroy drones without due process.
"To be able to do this without a warrant is troubling. To be able to do this without a warrant when you have a history of not complying with security and procedural requirements is even more troubling," she said.
The OIG auditors wrote: "Given the nature of the UAS surveillance data collected, certain security and privacy protections may be warranted."
CBP did not respond to requests for an interview but boasted of the drone program's capabilities in this promotional video: