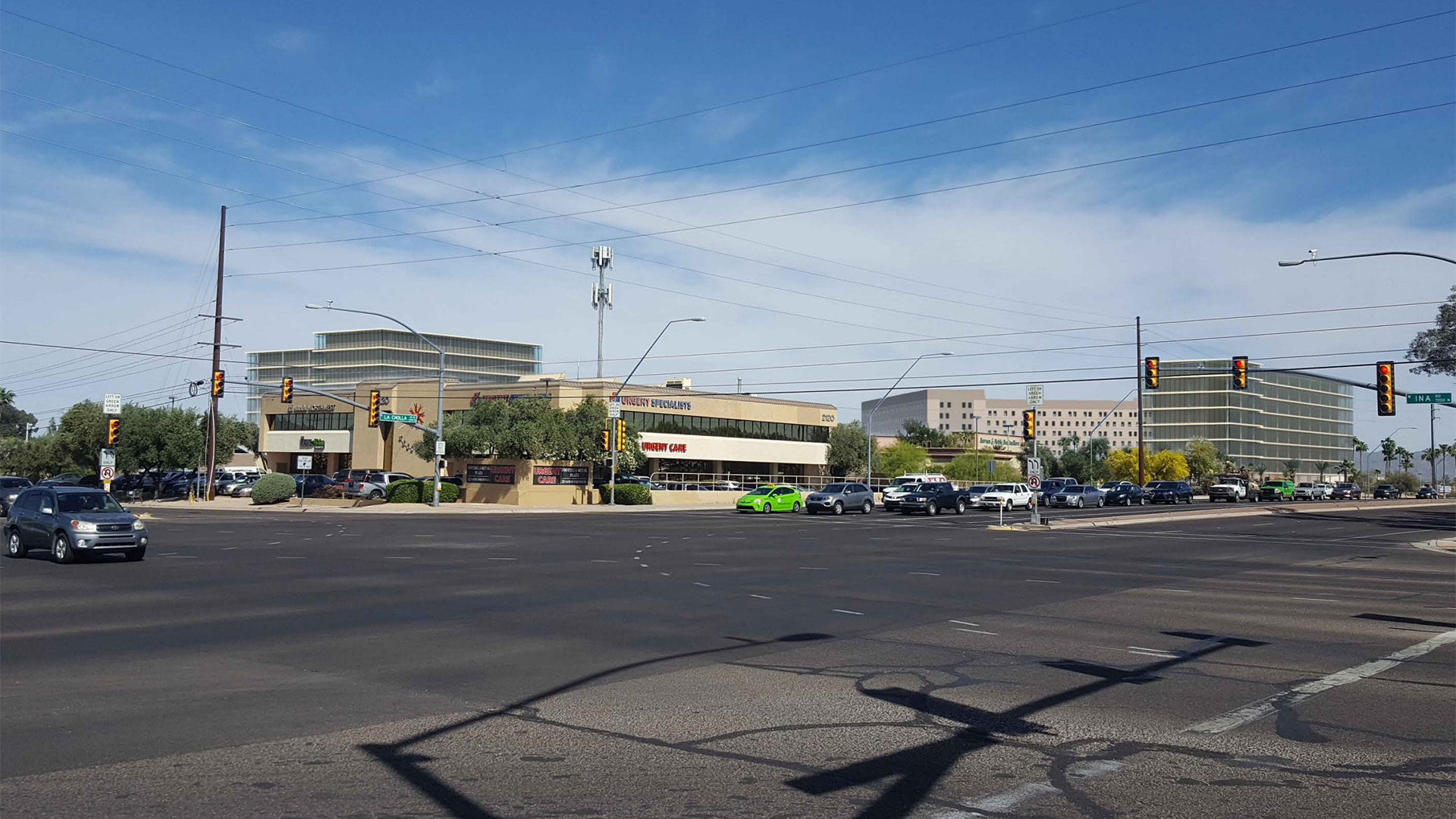 An artists rendering of what the new buildings at the Foothills Mall would look like.
FHM Partners
Foothills Mall appears to be ready for redevelopment.
The Pima County Board of Supervisors approved a plan by local real estate company Bourn Properties, which owns the site, to turn the area into a 51-acre mixed-use property.
"We'll be significantly changing it," said Bourn CEO Don Bourn. "We've asked to have zoning which allows us to have a lot of different uses and building heights. We really feel like it can become a community town center right in the middle of the foothills."
The newly approved zoning would allow for buildings as tall as 10 stories.
"So we're looking at creating some density to create a real urban environment where people can walk, and they can live there, work there, go to eat there," said Bourn.
A plan submitted to the supervisors includes a mix of potential uses, including residential, retail, restaurants, hotels, medical and a variety of other uses.
Bourn said the plan would keep some portions of Foothills Mall intact while remodeling or demolishing others.
He said the group hopes to keep anchor tenants such as an AMC Loews movie theater that was recently renovated. He expects construction to begin in mid-2019.