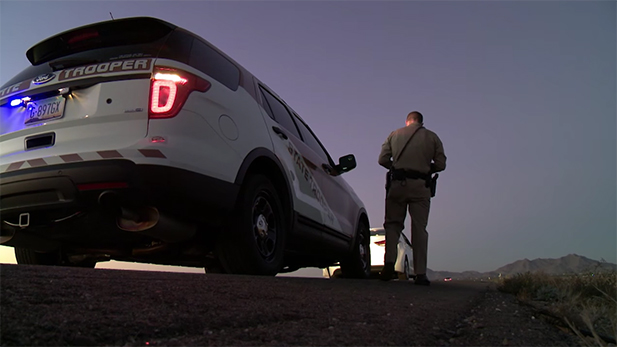 The Border Strike Force is a specialized unit of the Arizona Department of Public Safety that targets drug and human smuggling.

AZPM
Arizona public safety officials say Operation Stonegarden money helped them make three major drug busts last week.
Three men were arrested in connection with the seizure of more than 220 pounds of methamphetamine and a smaller amount of fentanyl, a prime source for opioid addiction. Members of Gov. Doug Ducey's Border Strike Force made the busts last week in Pima, Pinal and Yuma counties.
Department of Public Safety director Frank Milstead says being able to stop drug smuggling along the state's roads and highways is crucial in Arizona's battle against illegal narcotics.
"Those federal dollars, the ability to put resources on Arizona's highways, on the highways of America — which are really the circulatory system for moving dope across America — will save lives," he said.
According to Ducey, violations of Arizona traffic law caused the initial stops that led to successful searches of vehicles in which the drugs were found.