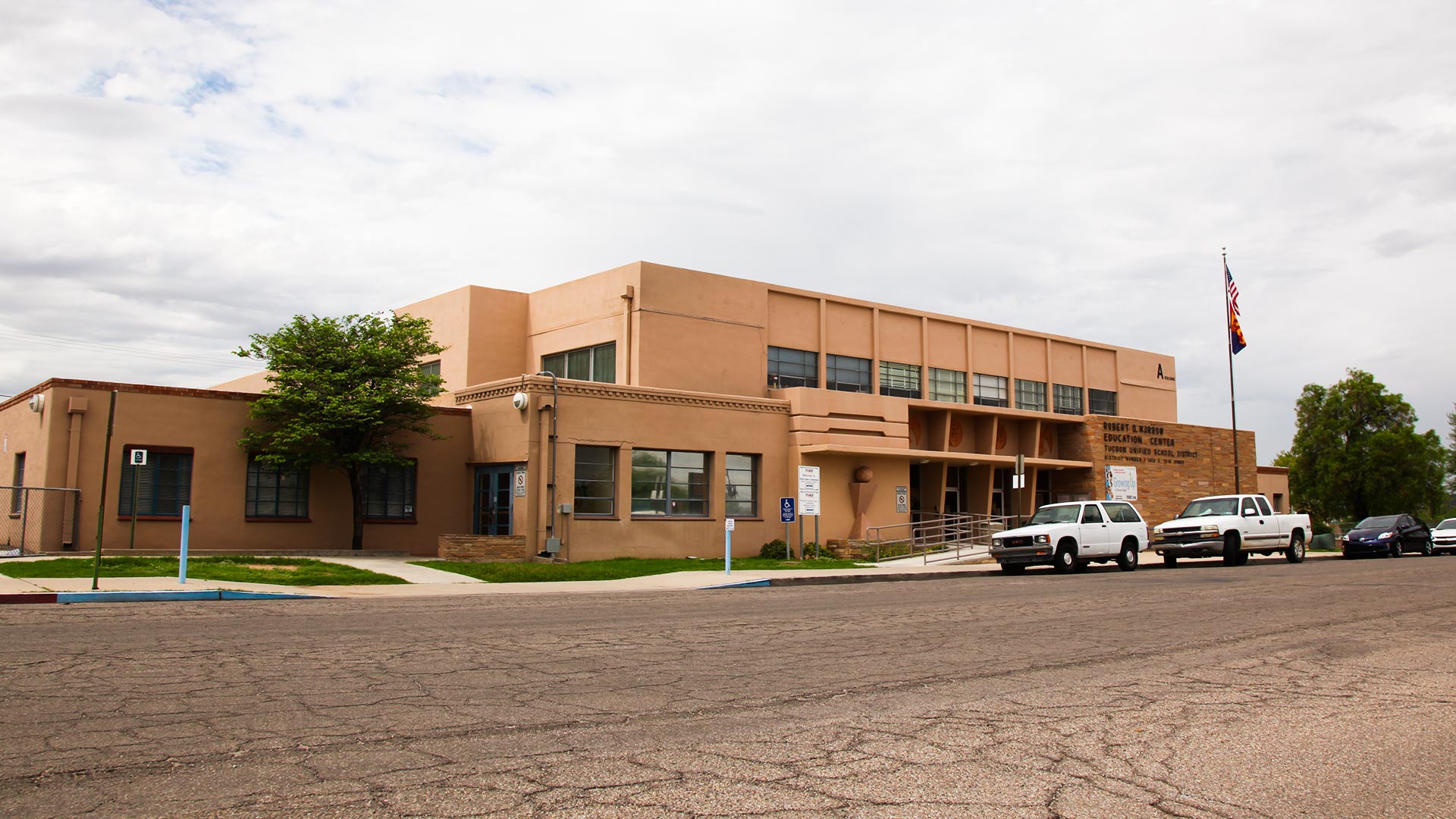 The Tucson Unified School District office, 1010 E. 10th St., Tucson.
Nick O'Gara, AZPM
The Tucson Unified School District is near completion of a 2013 desegregation court order that stems from a decades-old lawsuit. While requirements have been met in most areas, there are still additional items the court will continue to oversee that TUSD must complete by the first of September next year.
Last week a federal judge in Tucson found TUSD achieved partial unitary status in areas of student assignments, transportation, staff, education, families, extracurricular activities, facilities and technologies.
The governing board will need to address a number of requirements before it can release the details regarding what remains to be accomplished, according to district spokesperson Karla Escamilla.
Officials with TUSD say the termination of this federal court intervention in local schools is long overdue. The district says it is disappointed that it could not be granted full unitary status.

The desegregation case was filed in 1974. Four years later a class-action lawsuit was filed against the district on behalf of black students and Mexican American students and employees.
TUSD says it is determined to complete the remaining tasks as soon as possible and that it is committed to diversity, integration and equity for all of its students.