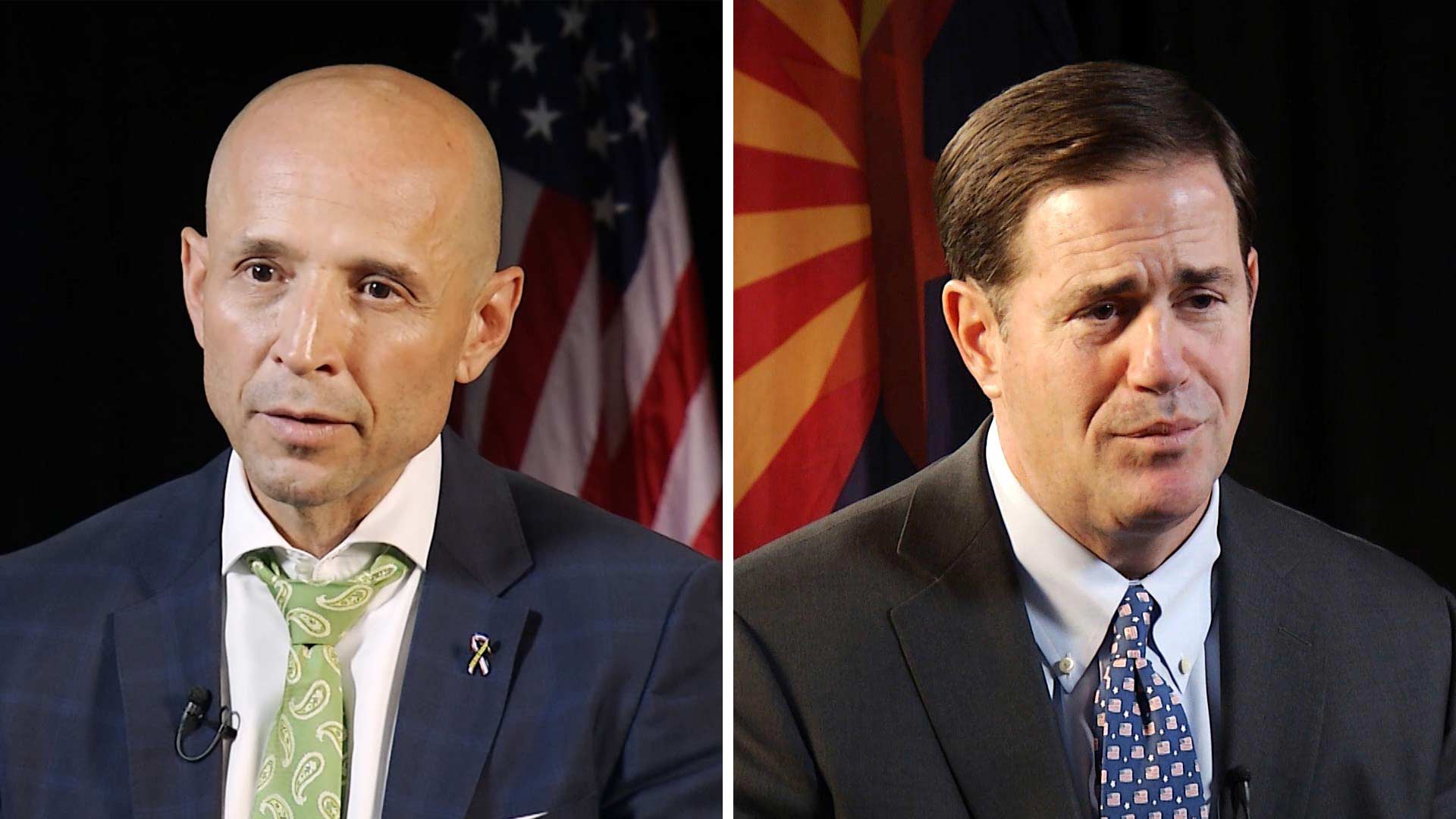 David Garcia, left, and Doug Ducey.
AZPM
A new poll from Phoenix-based Data Orbital shows Republican incumbent Gov. Doug Ducey leading his Democratic challenger, David Garcia, by 7.8 percentage points.
The poll of 550 likely general election voters gives Ducey 48.8 percent and Garcia 41 percent. Libertarian Barry Hess picks up 1.6 percent of the vote. Undecided voters make up 7.9 percent of those polled.
Early ballots go out in less than a month, and pollster George Khalaf said that is a lot of ground to make up.
"Anything is obviously possible. No one is going to take anything for granted, but I think it is going to be a fairly difficult lead for someone like Garcia to overcome," said Khalaf.
Last week, the Garcia campaign released a poll that had the two candidates virtually tied.