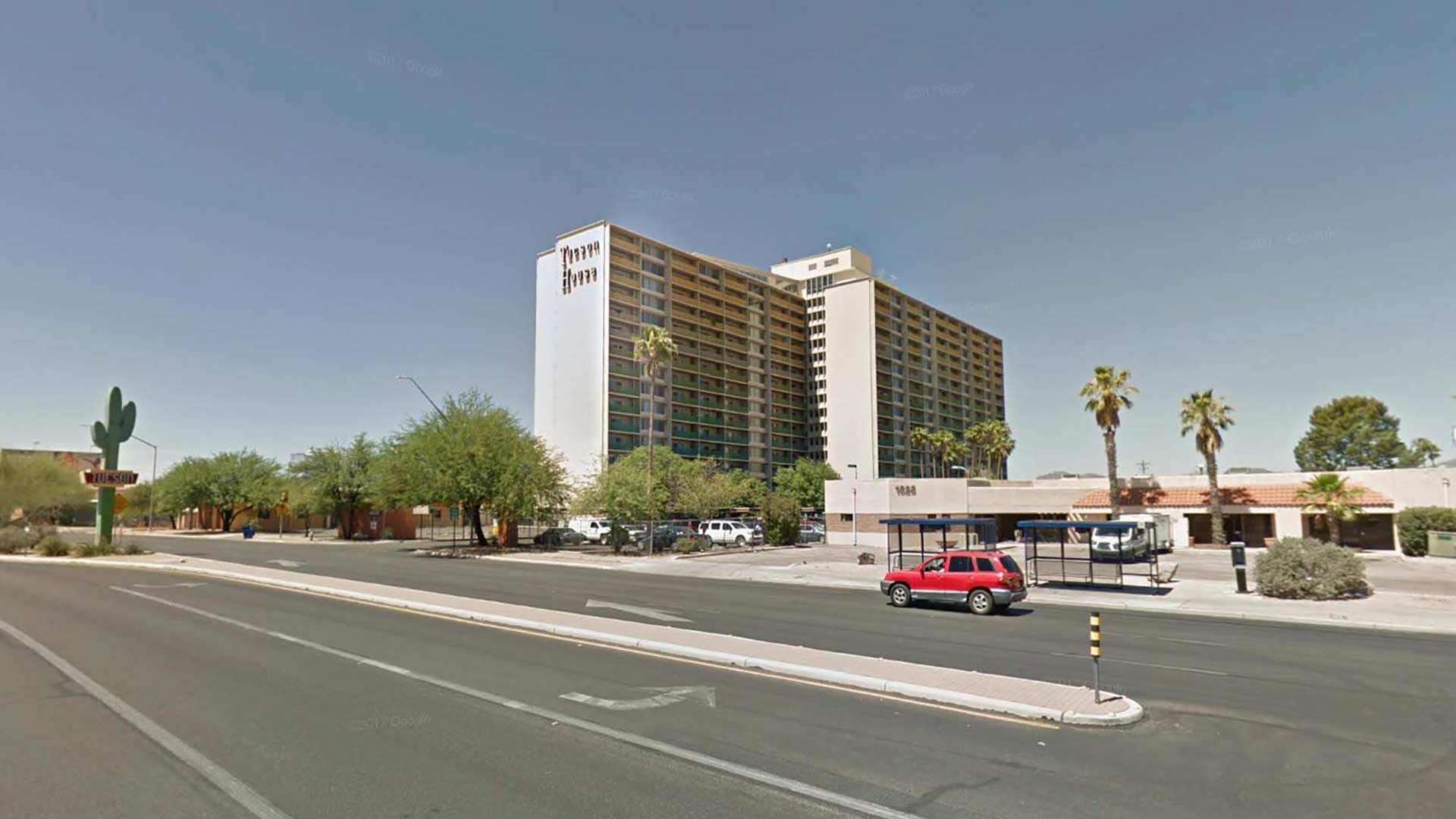 Tucson House was built in 1963 as an apartment complex, but was purchased by the City of Tucson in 1979 and converted into public housing.
Google StreetView
A $1 million federal grant could lead to some big improvements for one central Tucson neighborhood.

The Oracle Neighborhood north of downtown is home to the 17-story Tucson House public housing project, and part of the Pascua Yaqui community. This week the U.S. Housing and Urban Development Department awarded a $1.3 million "planning grant" to the city and a collection of 24 partner organizations.

Tucson Assistant City Manager Albert Elias says the long term goal is to transform the neighborhood.
"Improving and renovating the Tucson House is also a goal, but the goal is to transform the neighborhood and we know that the city can't do that by itself," Elias said. Partners in the project include the Pascua Yaqui Tribe, St. Elizabeth Health Center, and Pima Community College.
The money will go toward planning activities in the area, and some capital improvements. But in the long term, Elias said if HUD likes the result, the city can apply for a much larger grant for the neighborhood - up to $30 million - in coming months.