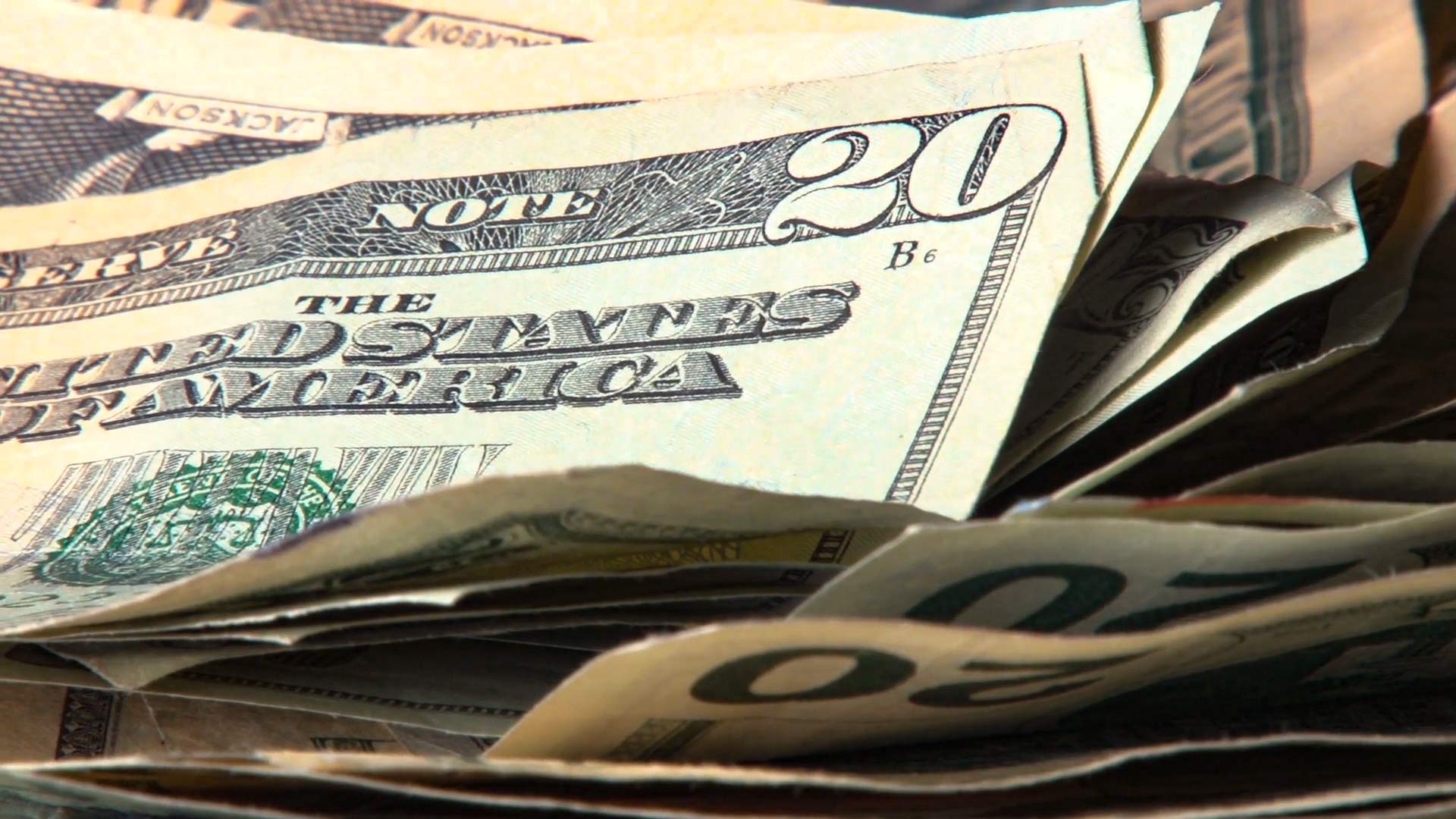 Twenty-dollar bills.
AZPM
The race for U.S. Senate in Arizona is getting expensive.
"We're gonna see more money spent on this U.S. Senate race in Arizona than ever spent in the history of our state," said Mike Noble, chief pollster with OH Predictive Insights in Phoenix.
Noble's prediction is more than just supposition, the facts back it up.
"So far, this cycle, already we've matched the outside spending … that we spent at this point in 2012, a presidential year," said Sheila Krumholz, executive director of the Center for Responsive Politics.
Arizona's Senate race is drawing high interest this cycle because it is an open seat. It is also one of a handful of seats that could tip the political balance in the Senate.
The money is flowing in, in the form of TV ads for the primary.
Independent groups have spent more than $3 million on the Arizona Senate race, so far.
The largest amount spent in support of a candidate was $1 million from KelliPAC in support of Republican candidate Kelli Ward.
When it comes to opposition spending, the money used to defeat a candidate, so far, nearly $1.3 million has been spent against Republican Rep. Martha McSally in her bid to be Arizona's next U.S. senator.
A new Democratic-leaning committee called Red and Gold spent nearly $900,000 in ad buys in early August against McSally.
The figures come from the Federal Election Commission and OpenSecrets
The problem is, voters often cannot tell the difference between an ad financed by a campaign and one paid for by an outside group.
"They are crafting them in a way that makes it seem like they are credible organizations, even if they have ulterior motives that are hidden or donors that are hidden," said Krumholz.
As important as money is, it isn't everything. Research shows there is a correlation between Twitter activity and election results.
The research looked at congressional races across the country during the 2016 election cycle.
"What we found is that the key to overcoming financial difficulty as a congressional candidate is to get retweeted often by popular users," Yotam Shmargad, an assistant professor at the University of Arizona School of Information, told Arizona Public Media in March.
While people can buy ads on Twitter, Shmargad's research shows the free publicity that comes from getting a lot of attention on social media can sway a race.
"So, these endorsements by popular users, candidates who can get those can close the gap by somewhere along the lines of two to three points," Shmargad said.
The experts agree: Money plays a role in elections, but it doesn't get candidates elected. That is up to voters.