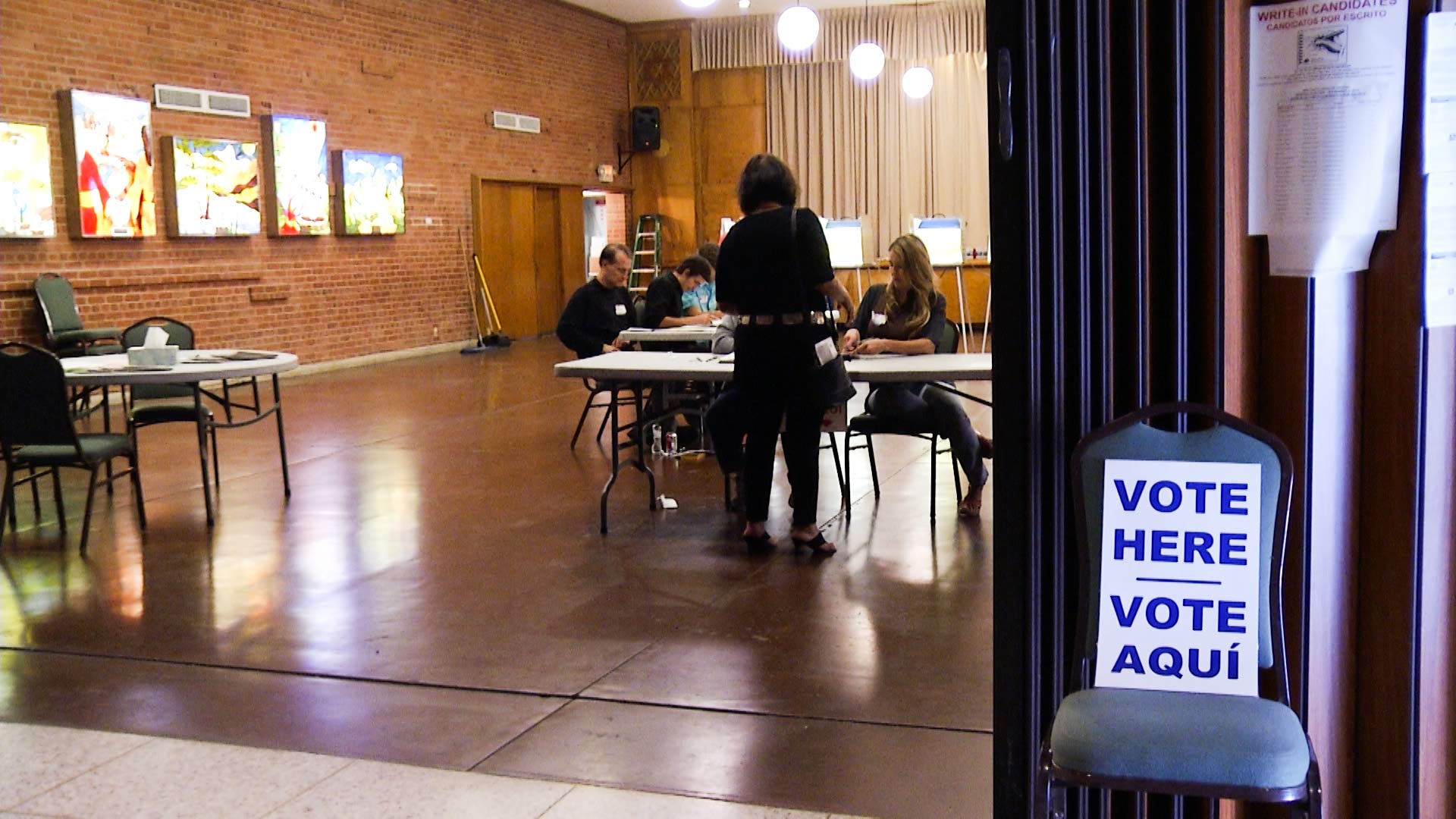 Volunteers check voter registration at a voting station.
AZPM Staff
Congressional races with no incumbent, an open seat, are rare. The lack of an office holder changes the complexion of the race.
"Open races are generally more competitive because there is no incumbent," said Barbara Norrander, a professor at the University of Arizona School of Government and Public Policy.
Arizona's 2nd Congressional District gains national attention every two years when elections roll around.
The district, which includes the east side of Tucson and all of Cochise County, is always competitive. This year it is more interesting to the political parties because current office holder Martha McSally is running for another office.
The primary race is crowded with four Republicans and seven Democrats all vying for their party's nominations.
The large number of candidates in the district is not surprising to everyone.
"You get a lot of candidates who have been maybe waiting their turn or waiting for an opportunity where they wouldn't have to run against an incumbent, so you get more candidates when it is an open race in a primary," said Norrander.
The competitive nature of the district is often chalked up to voter registration. It is split nearly evenly between Democrats, independents and Republicans. Currently, Democrats hold a slight lead in registration.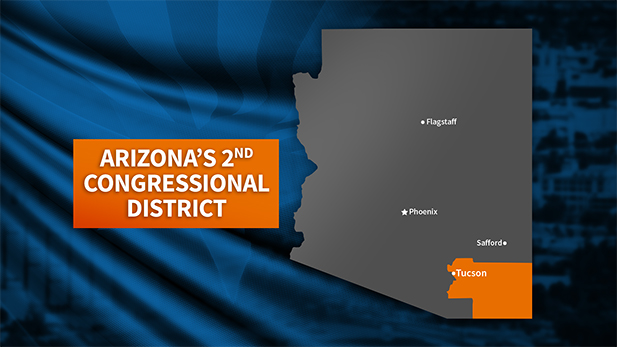 The main party candidates must entice the independent voters into their camp. This year, those moderates and independents appear to be leaning to the left. Polls from OH Predictive Insights in Phoenix show they are more closely aligned with Democratic priorities like education. That is something political observers say Republican candidates must take into account.
"If you are running you are really going to have to pivot to the middle on the issues because you have to carry the Trump folks but also cast yourself as different than him because of the unfavorable opinion as moderates or independents on Trump," said Mike Noble, managing partner at OH Predictive Insights.
Incumbents in a race have certain advantages. They are known commodities with a record. They also get more attention because they have jobs as elected officials.
Since the seat in the 2nd Congressional District is open, those factors don't come into play in the same way. Though Democratic candidate Ann Kirkpatrick did serve in Congress for six years representing Arizona's 1st Congressional District.
Incumbency does not, however, guarantee a win.
"Over the last couple of election cycles, political scientists have been talking about the nationalization of elections, which means that people are focusing more on the party rather than the candidate. And they are voting more straight party tickets," said Norrander.
We will have to wait until Election Day, Aug. 28, to see which candidates get a chance to be an incumbent in two years.