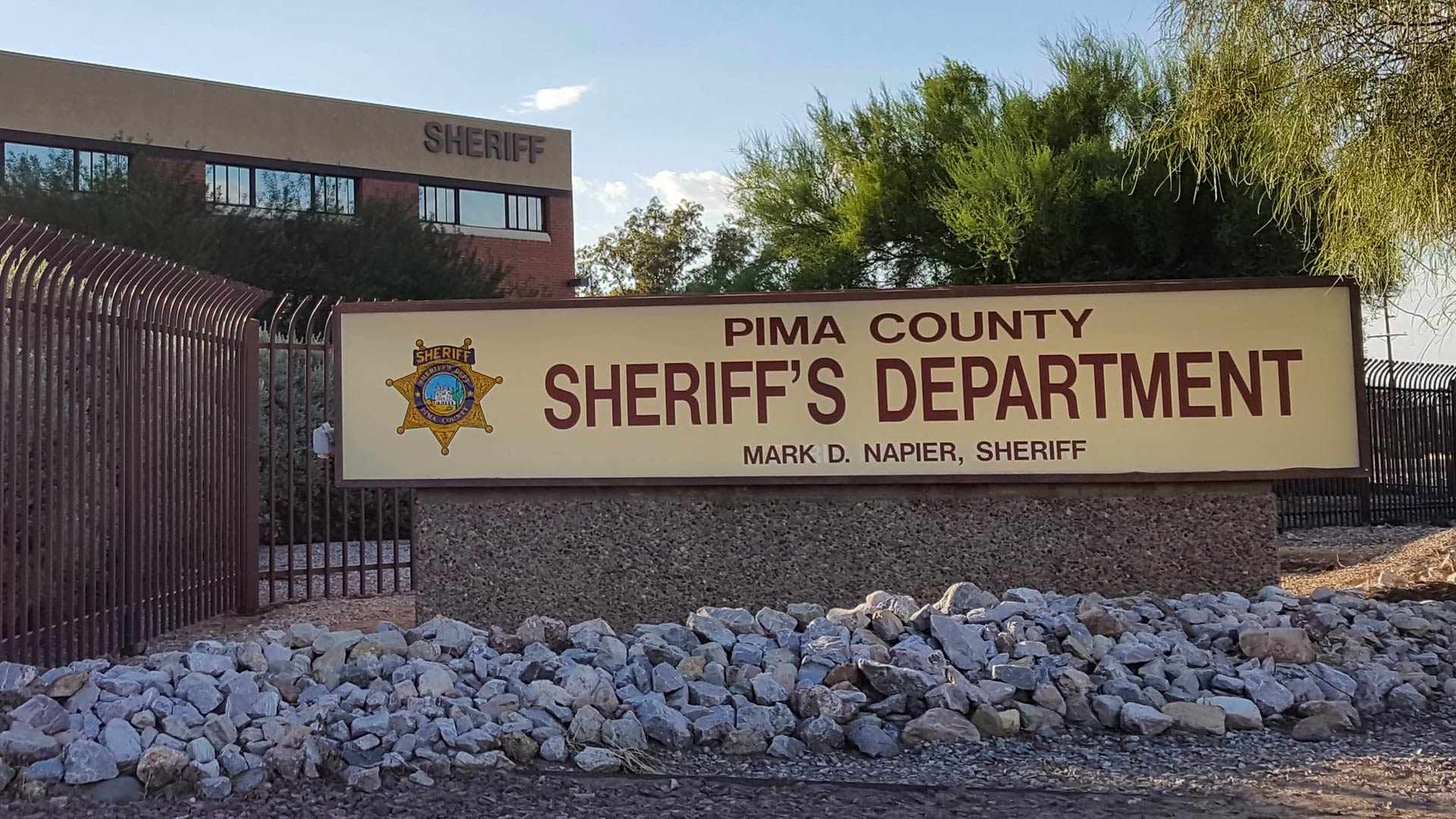 The Pima County Sheriff's headquarters on E. Benson Highway.
AZPM Staff
The question of federal grants to the Pima County Sheriff's Department are again on the Pima County Board of Supervisor's agenda, and a memo from County Administrator Chuck Huckelberry could mean an end to months of debate over $2.4 million awarded to the department.
Grants from Operation Stonegarden first appeared on the Feb. 20 supervisors' agenda on the consent calendar. The board voted not to accept, but Supervisor Ramón Valadez asked that the matter appear again at the board's next meeting.
He changed his vote so long as five conditions were met. Those conditions dealt with budgetary and civil rights oversights from both internal and public groups for work done by deputies as part of Operation Stonegarden.
"The five conditions established by the Board of Supervisors for accepting the [Operation Stonegarden] grant have been met," Huckelberry wrote in a memo to the board.
The Pima County Sheriff's Department received its first Operation Stonegarden grants in 2006 and has been awarded $14 million to pay for overtime, vehicle mileage and equipment since then.
The most recent round of grants that began the debate were worth $1.4 million.
Huckelberry's memo also surmises a reason for the sudden interest in Stonegarden dollars.
"The primary reason appears to be the present Federal Executive Branch policy position on immigration, specifically a new policy that has resulted in family separations," the memo reads.
A grant from the High Intensity Drug Trafficking Areas program is also on Tuesday's agenda. It first appeared on the March 20 agenda, and has been continued from multiple meetings since that time.
Read Chuck Huckleberry's memo below:
Huckelberry Stonegarden Memo 8-7-18

View at Google Docs
|

Download File