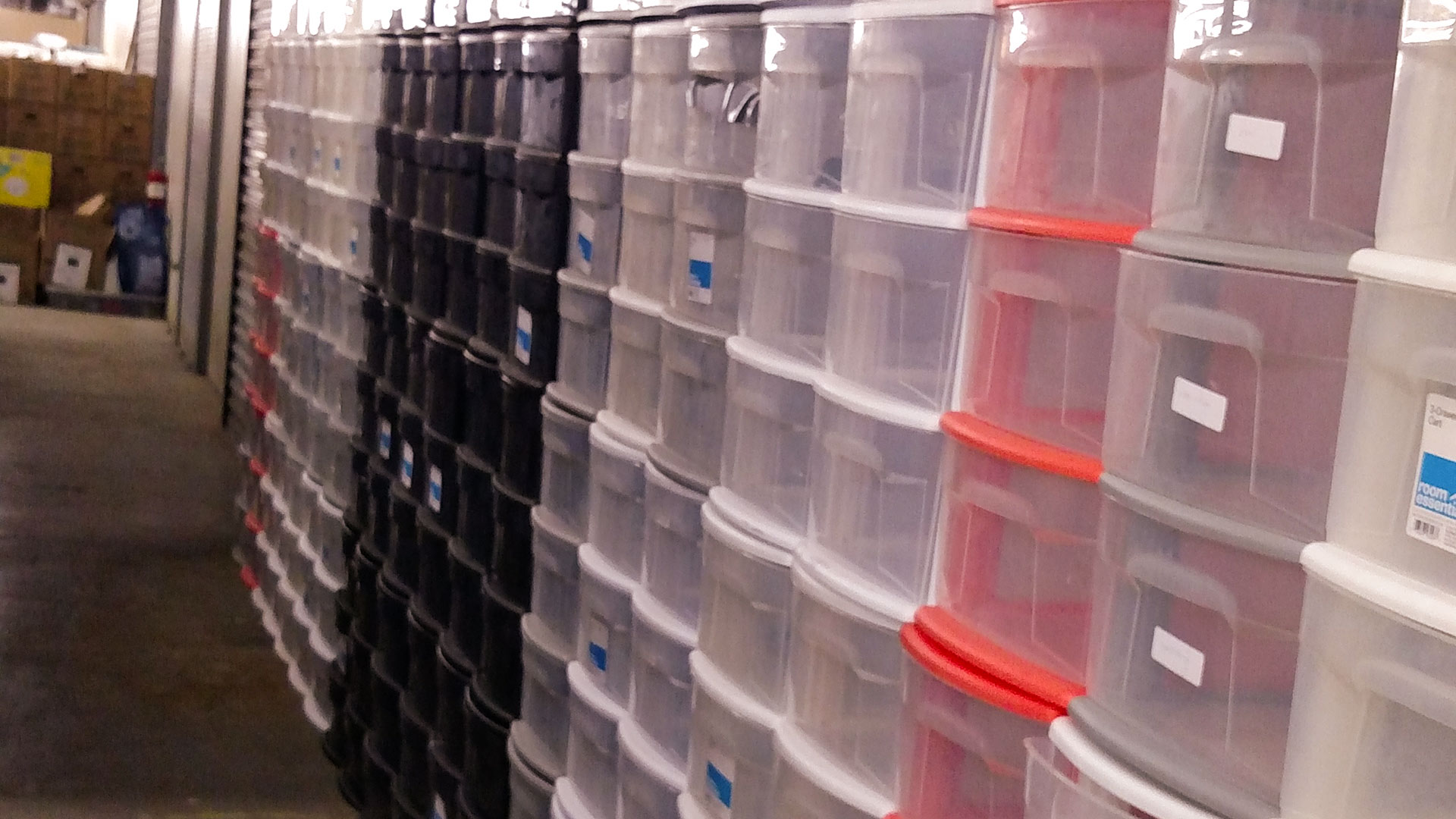 Bins stacked at a warehouse where University of Arizona students were sorting through things left behind when the school year ended, 2017.
Michael Beauregard
Bargain-hunters are preparing for an annual University of Arizona sell-off this weekend.
Thousands of items collected from UA residence halls will attract people to the "Dodge the Dumpster" event Friday and Saturday. The sale will take place at the UA Paul and Alice Baker Distribution Center, 3740 E. 34th Street, from 8 a.m. to 3:30 p.m. each day.
It is the third year for the rummage sale. In past years, the UA's Sustainable Move-Out Program has collected more than 85,000 pounds of household goods and recyclables for resale to the public at low cost. David Ward, Assistant Director for UA Housing and Residential Life's Housing Facilities Services is reminding people to arrive early for the best chance to buy everything from bicycles and clothing to microwave ovens and refrigerators.
"There are folks that know about it as soon as we release the date, they are already making their plans," Ward said. "From past years, we've had folks show up and get in line as early as 5 a.m."
The program is adding more cash registers and support staff this year to reduce time waiting in lines. Ward says Cat Card holders will get a 10 percent discount on their total amount when they make their purchases.