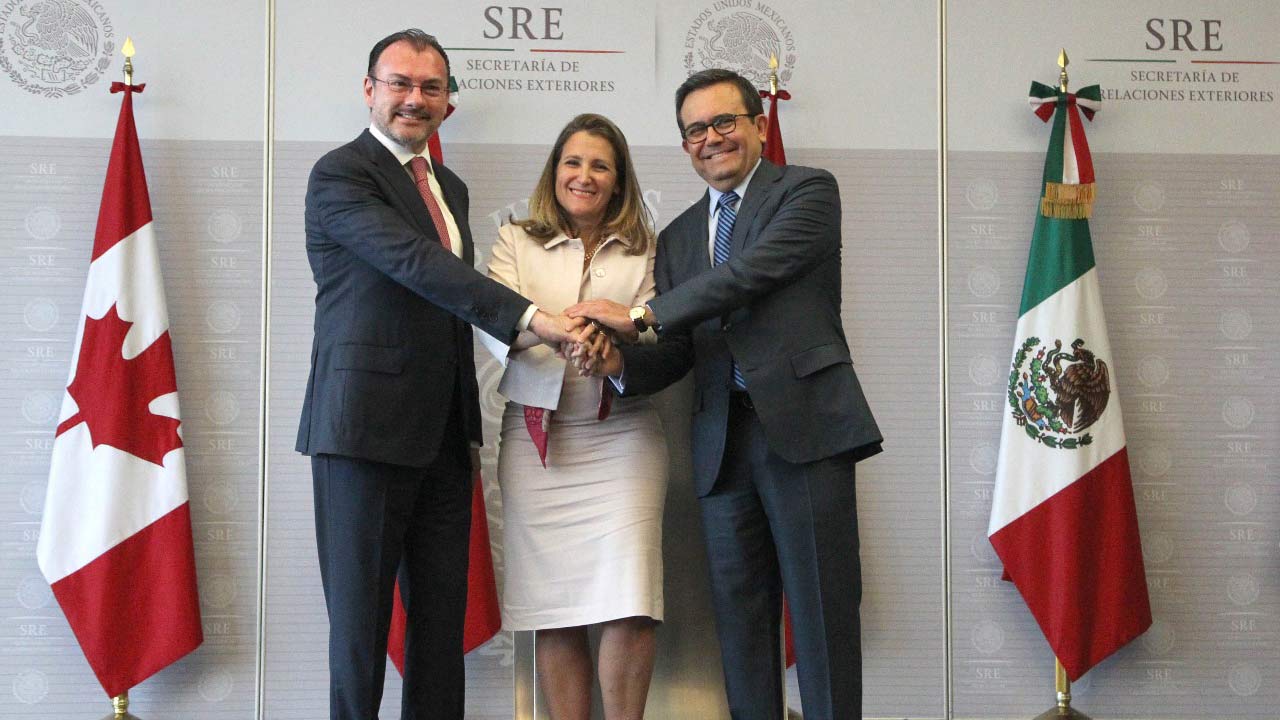 Mexican Foreign Affairs Secretary Luis Videgaray, Canadian Foreign Affairs Minister Chrysta Freeland and Mexican Secretary of Economy Ildefonso Guajardo in Mexico City.

Mexican Secretary of Foreign Affairs
MEXICO CITY — Representatives from Canada, Mexico and the United States have met for months to revise the North American Free Trade Agreement (NAFTA).
In a recent letter, President Donald Trump urged to move the renegotiation quickly, saying he would, otherwise, pursue a different route. But for the Canadian and Mexican governments, the negotiation will keep its pace.
Trump's letter was sent to the Mexico's president-elect, Andrés Manuel López Obrador, whose team is starting to participate in the NAFTA revisions.
But for the current Mexican administration, as well as for Canada's, revising NAFTA will take as long as it's necessary.
The Canadian foreign affairs minister, Chrystia Freeland, met with her Mexican counterpart, Luis Videgaray, and with Ildefonso Guajardo, the Mexican secretary of economy in Mexico City on Wednesday.
"Everyone wants solutions and to make the revision to be fast, but everyone has to be flexible," Guajardo said.
Freeland held meetings with the current Mexican administration, but also with the Mexican president elect. She said the current situation has brought Canada and Mexico closer than ever, and sees great potential to make the entire region to grow as the most prominent trade area in the world.
Freeland and the Mexican secretaries insisted that NAFTA is a trilateral pact, rejecting Trump's idea of having separate deals.
"We understand the rhetoric coming from Washington, but Mexico will continue to respond with seriousness, and not through social media," Videgaray stated.