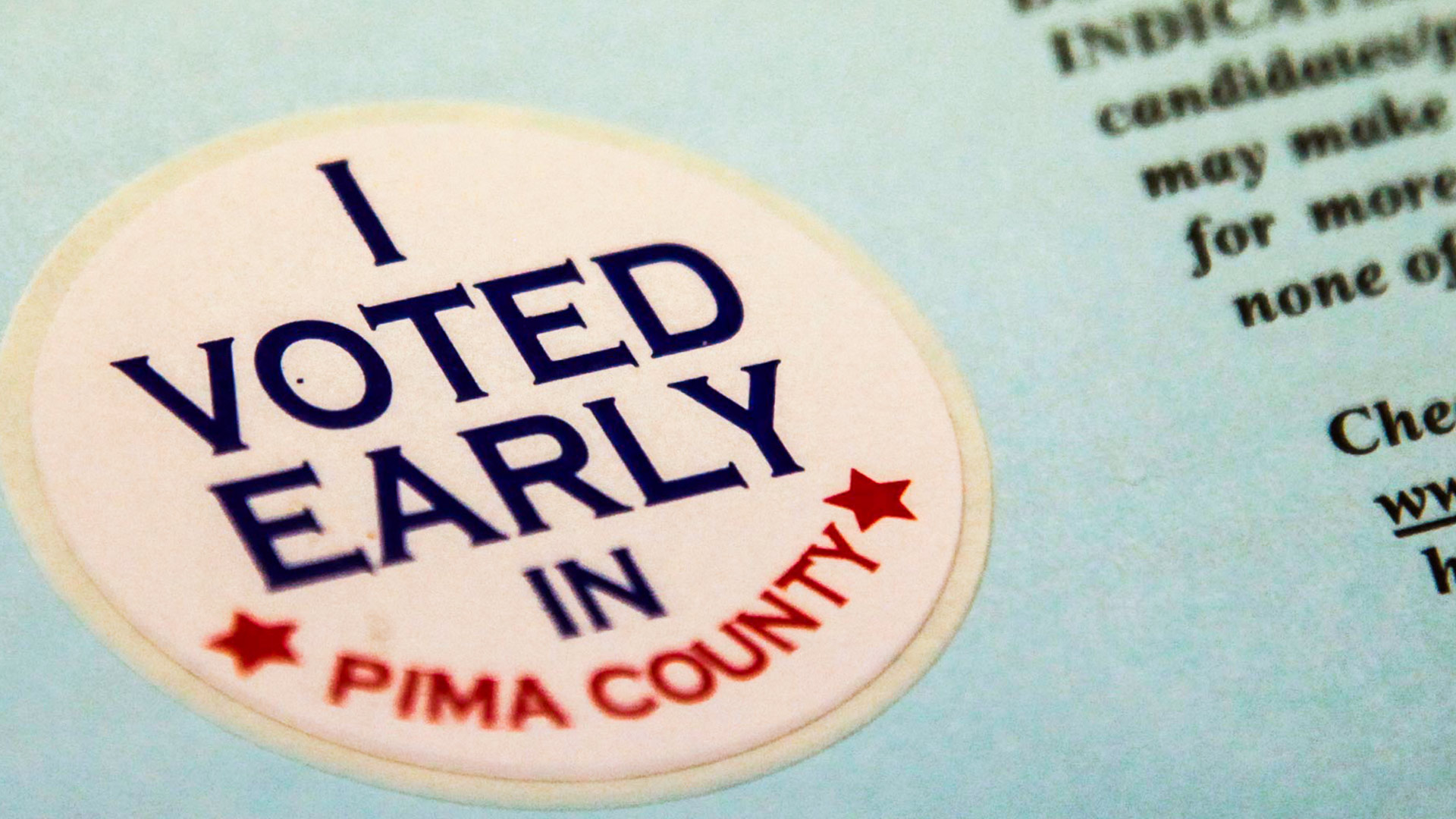 An "I voted early" sticker in a Nov. 7, 2017 election package.
AZPM Staff
The Arizona Secretary of State's website now has 498 arguments for and against the various ballot questions facing voters this fall.
The information is available earlier than voters are used to seeing it due to a switch to digital submissions.
Closer to the November election, the secretary of state's office will send out a booklet with all of the arguments to every voter in the state.
The arguments were submitted by voters and professional advocates.
Currently, there are seven statewide ballot questions. The secretary of state will remove any arguments that relate to questions thrown off the ballot by court challenges.

Read more coverage of national, Arizona, and local elections at our 2018 elections portal,
Your Vote 2018
.