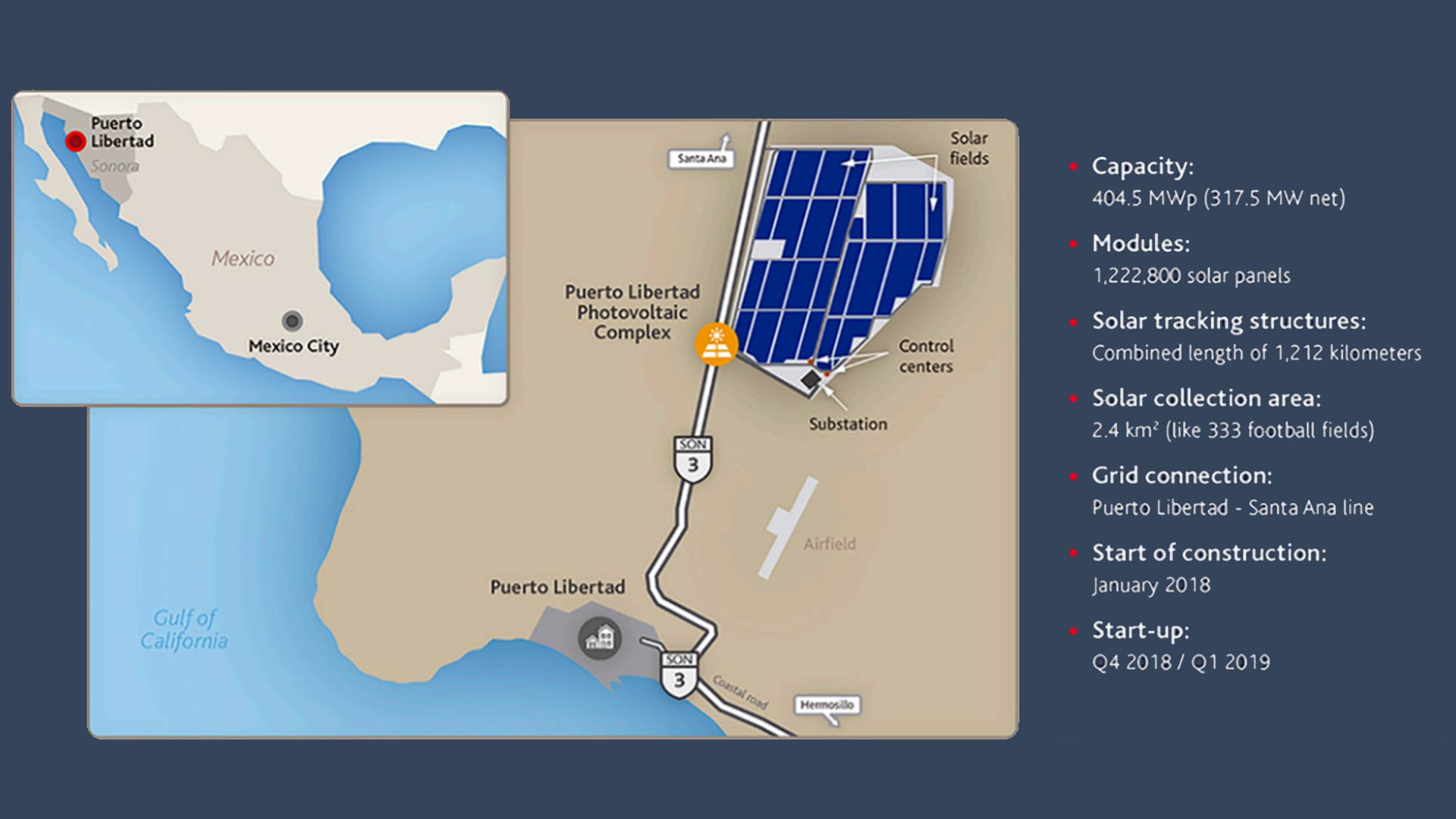 A massive solar array in Sonora, Mexico, will generate enough power for nearly 600,000 homes.

Acciona Energy
The owners of what will be one of the largest solar arrays in Latin America just secured $224 million in financing for a coastal project in Sonora.
In February, the Spanish firm Acciona and Mexican firm Tuto Energy began construction of the facility near Puerto Libertad, Sonora, a small coastal town about 150 miles northwest of Hermosillo on the Sea of Cortez. The plant is expected to be fully operational by early 2019.
The more than 1.2 million planned solar panels will generate 963 gigawatt hours, enough to power nearly 600,000 Mexican homes, according to a release from Acciona. The array will be approximately the size of 333 soccer fields.
The funding comes from four banks, including the North American Development Bank.