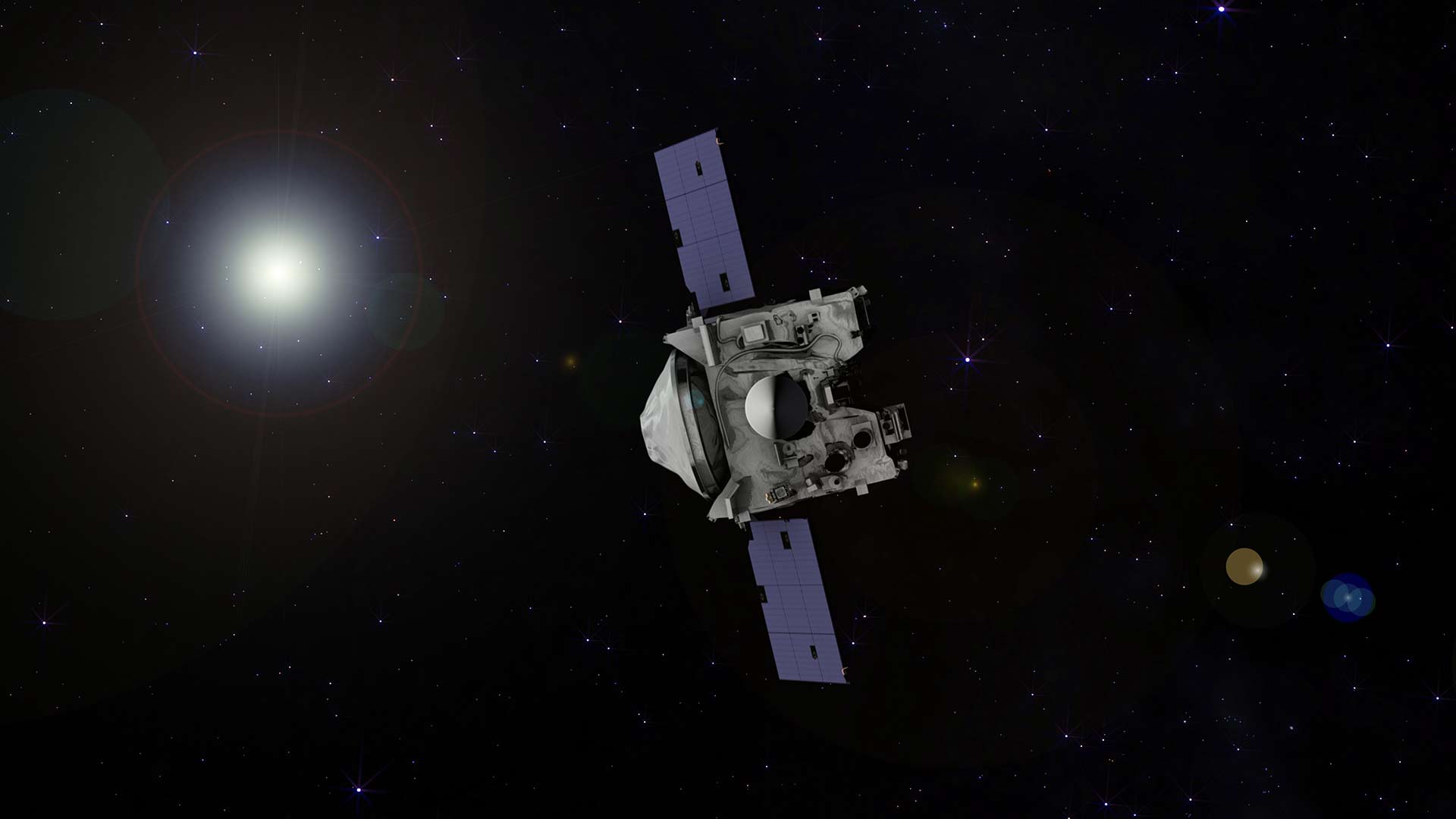 An illustration of the OSIRIS-REx spacecraft. Image courtesy OSIRIS-REx Asteroid Sample Return Mission.
Scientists are getting ready for another milestone moment in the University of Arizona-led OSIRIS-REx mission to outer space.
The spacecraft will start the approach phase of its journey to collect soil from the asteroid Bennu. UA mission planners expect to receive their first photos of Bennu from OSIRIS-REx Aug. 17. At that time, the spacecraft will be 2 million kilometers, or 1.2 million miles, away from its target.
Lead image processing scientist Danielle DellaGiustina says the first picture won't show much detail.
"We don't expect to have Bennu resolved yet, meaning we won't be able to pick out individual features on its surface," she said. "It will look just like a point of light very similar to a star."
OSIRIS-REx will orbit closer to Bennu so scientists can use the spacecraft's cameras to find the best location for it to drop to within a few feet of the asteroid's surface. Then, the spacecraft will collect a soil sample and begin its journey back to Earth, completing a 4.4 billion-mile round trip. Mission planners expect to welcome it home in 2023.