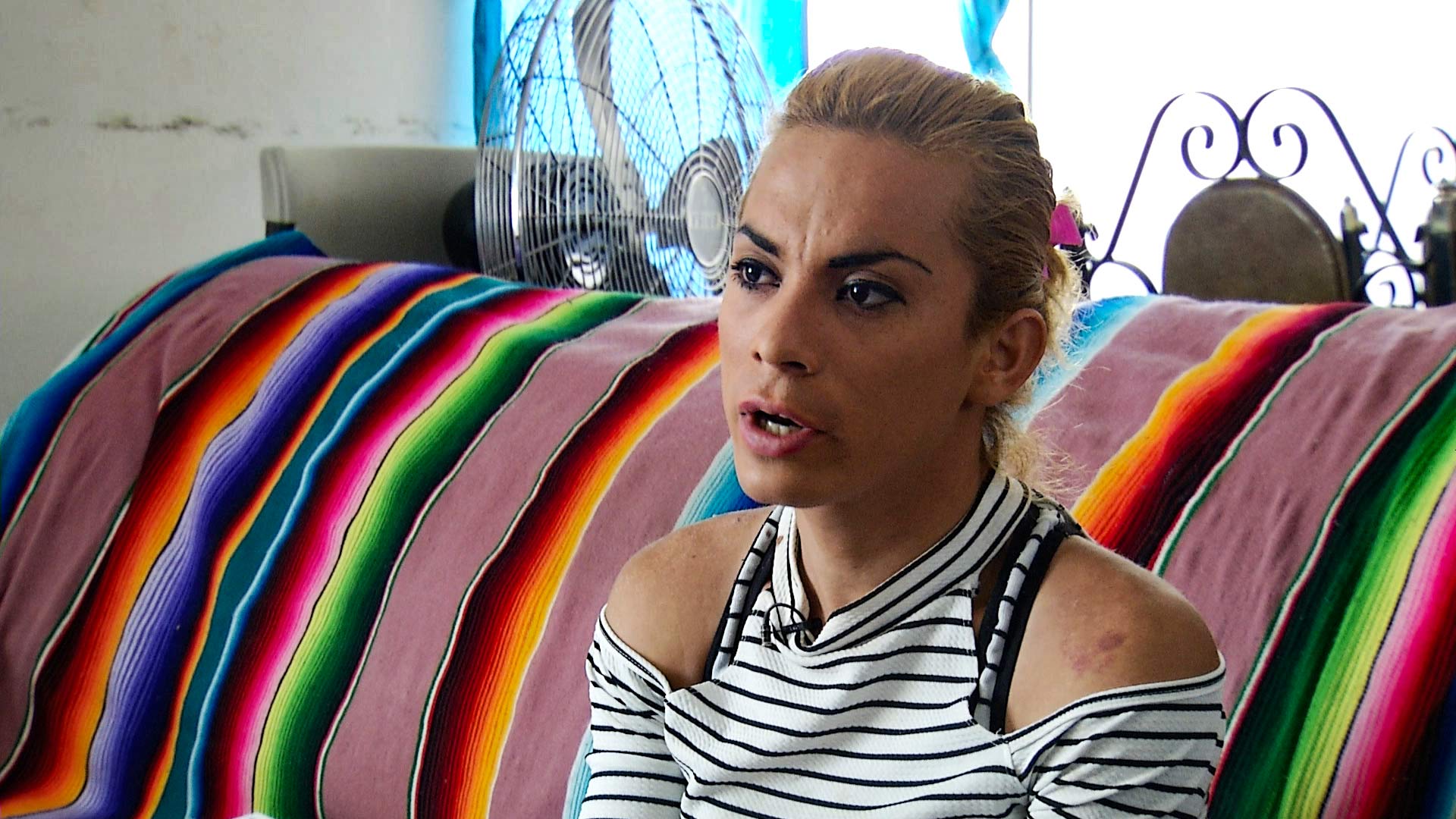 Nicol rests at a women shelter in Nogales, Sonora, after making a six-week trip to get to the U.S.-Mexico border. She plans to seek asylum.

AZPM
We first met 22-year-old Dago Alberto Garcia Aguilar at a safe house in Nogales, Sonora. While Aguilar was born male, she identifies as a woman and goes by the name of Nicol.
Nicol made the treacherous trip to attempt to gain asylum in the U.S. after being brutally raped, beaten and left for dead in Honduras. She told us LGBTQ individuals are often targets of violence. She decided to leave after three transgender women she knew were killed.
Nicol was seeking safety through asylum in the U.S., but there has been a tragic turn in her story.
U.S. Immigration sent Nicol to the Cibola Detention Center in New Mexico to await her asylum hearing.
Her attorney, Christopher Frank, reports Nicol was raped and brutally attacked while in the detention center and he has the medical report.
"Absolutely, there is evidence of physical harm," said Frank. "Not only is her testimony detailed, there are bruises, scratches and damage, physical damage, that was treated at a medical institution. She spent two days in the hospital," he said.
Her attorney has filed for an immediate parole for Nicol to be released into the care of a nonprofit organization that will make sure she gets to all her court appearances. But he is not hopeful, because, to his knowledge, no immigration paroles have been granted during the Trump administration.