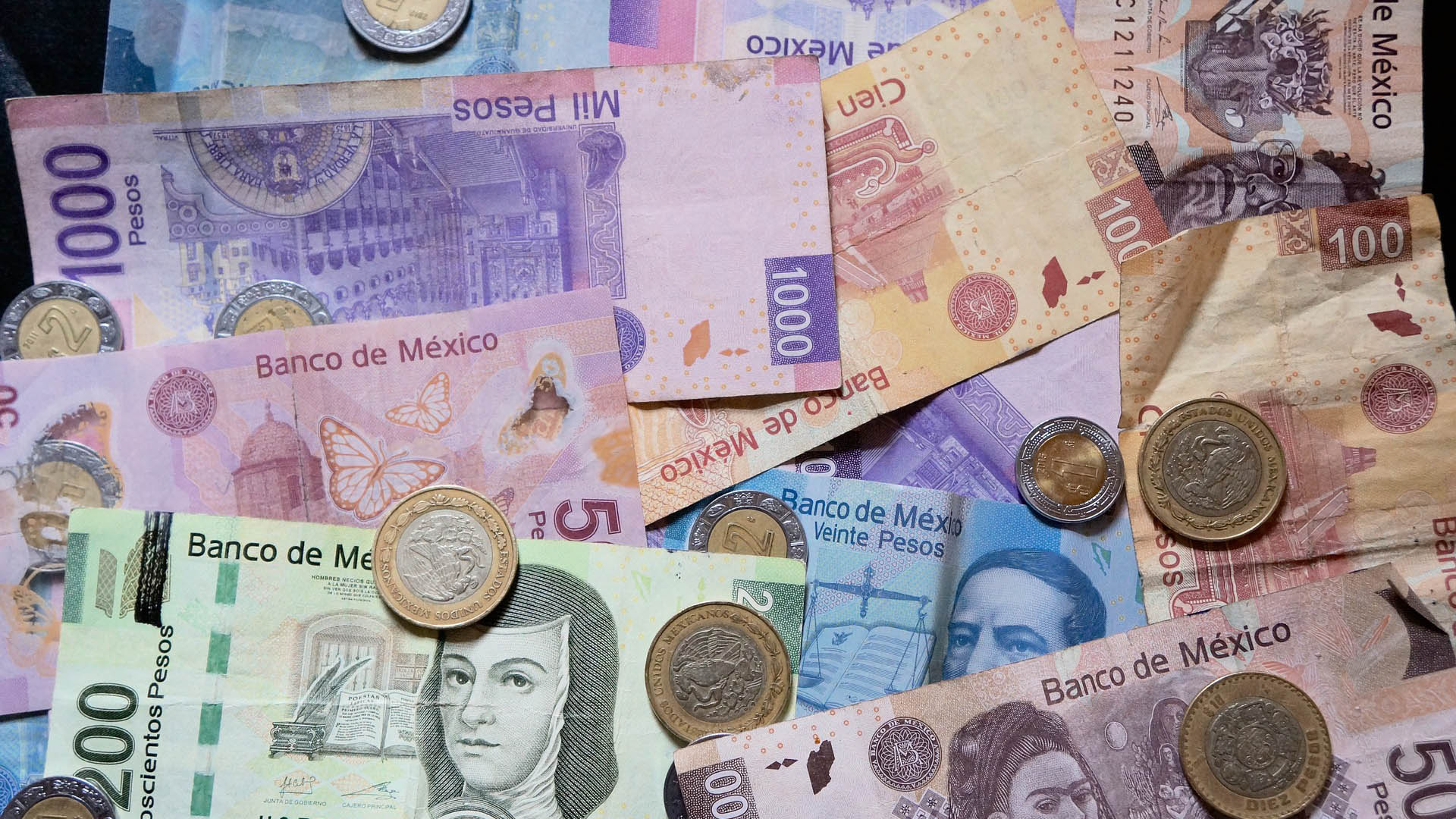 Mexican pesos in various denominations.
MEXICO CITY — After Mexico's July 1 elections, many financial analysts expected to see the peso fall. Instead, the peso had one of its strongest weeks, aided a "push" from the United States.
It was one of the best weeks for the Mexican peso in years, on average reaching an exchange rate of 19.30 pesos to the dollar last Friday.
"The Mexican peso had one of those rare weeks of strength against the American dollar," said Ernesto Sarabia, a senior financial analyst for Grupo Reforma.
Sarabia explained the Mexican currency benefited from the dollar's depreciation, as well as on domestic policies.
"The dollar had weakened internationally, and the Central Bank of Mexico's updates also helped the peso's stability in the markets," Sarabia said.
But there was one key element for the peso to stand strong: a smooth, democratic transition.
"The most important event to follow was the election's results, and the investors and the markets became more confident once they got a positive message from the elected president and after his meetings with business leaders," the expert explained.
But Sarabia said the peso's strength might be short term. Trade tensions between Mexico and the U.S. while renegotiating the North American Free Trade Agreement (NAFTA), rising oil prices and even international conflicts such as the nuclear issues with North Korea could strike the peso.
However, if the peso stays strong for a few more months, it could represent good news for U.S. companies that export to Mexico.