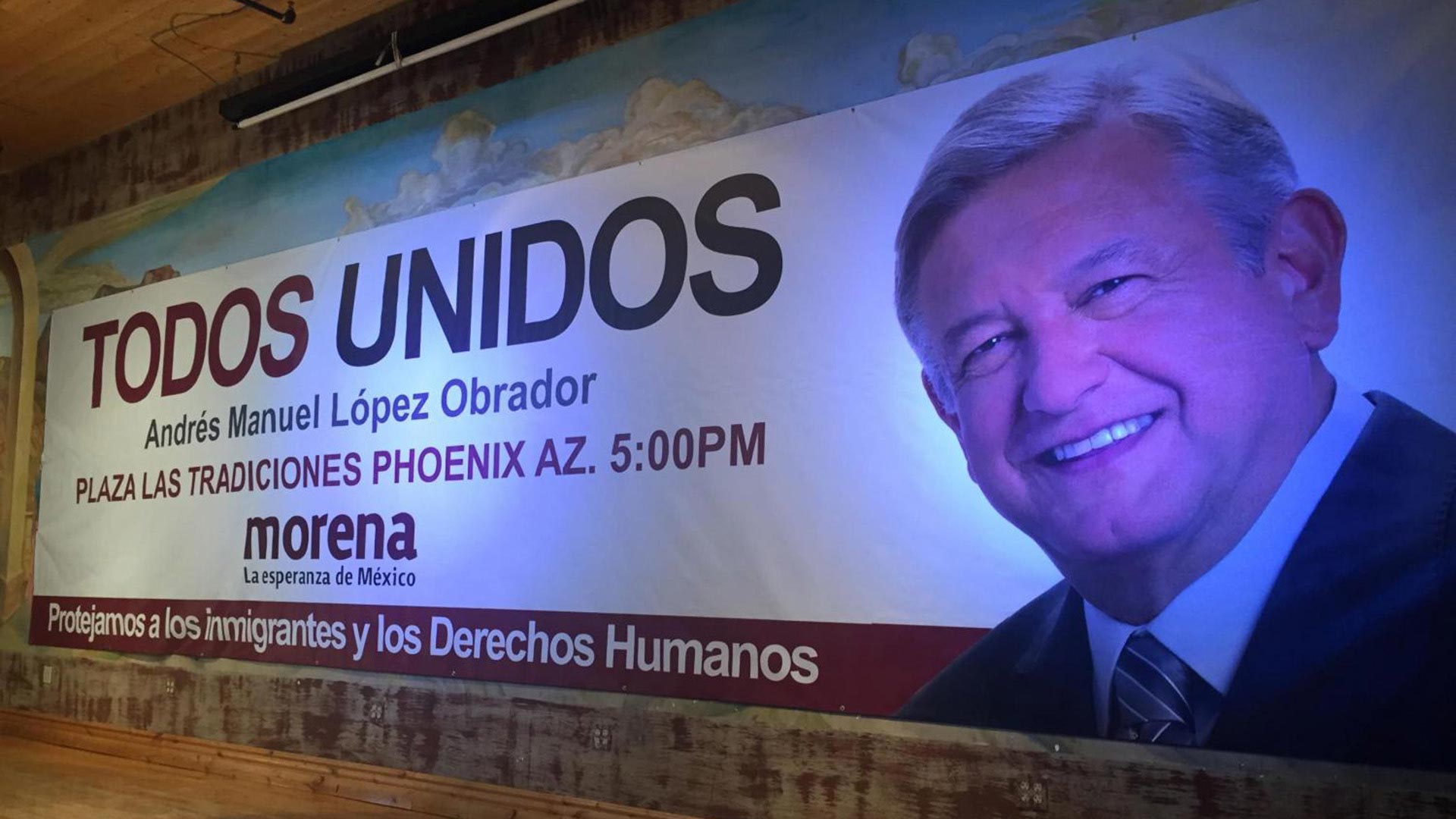 The leader of Morena, Andrés Manuel López Obrador, recently gave a speech about defending immigrants in Phoenix.
Matthew Casey, Fronteras Desk
MEXICO CITY — Last week, Andrés Manuel López Obrador, or "AMLO," was elected president of Mexico. U.S. President Donald Trump called him almost immediately to congratulate him, and now López Obrador plans to invite Trump to his inauguration. Not everyone in Mexico likes the idea.
Two years ago, López Obrador said president Enrique Peña Nieto was making a mistake by inviting then-candidate Trump to Mexico. But now, Mexico's president-elect wants president Trump at his inauguration in December.
Congratulations to Andres Manuel Lopez Obrador on becoming the next President of Mexico. I look very much forward to working with him. There is much to be done that will benefit both the United States and Mexico!

— Donald J. Trump (@realDonaldTrump) July 2, 2018
López Obrador said he wants to keep friendly and respectful ties with the United States. For his supporters, the invite shows López Obrador's will to ease tensions between the U.S. and Mexico, mainly on trade and immigration.
But others fear the encounter might send the wrong message, particularly after Trump's comments and tweets against Mexico and Mexicans.
Among them is Raúl Flores, the Mexico City president of the Democratic Revolution Party (PRD), López Obrador's former party and one of its current antagonists.
"Trump is not a good sign for the other countries that Mexico needs as allies," Flores said.
He thinks having Trump in Mexico is risky, as the U.S. president likes to impose and dominate. He also considered Trump and López Obrador's styles similar, both leaning toward populism and pragmatism.
"Populism could be useful for the powerful, but not useful to the people. [Trump and López Obrador] can do a very good agreement for them, but not for their countries," Flores said.
In the meantime, López Obrador is holding several meetings to prepare for his upcoming inauguration. He will meet with Secretary of State Mike Pompeo next Friday.