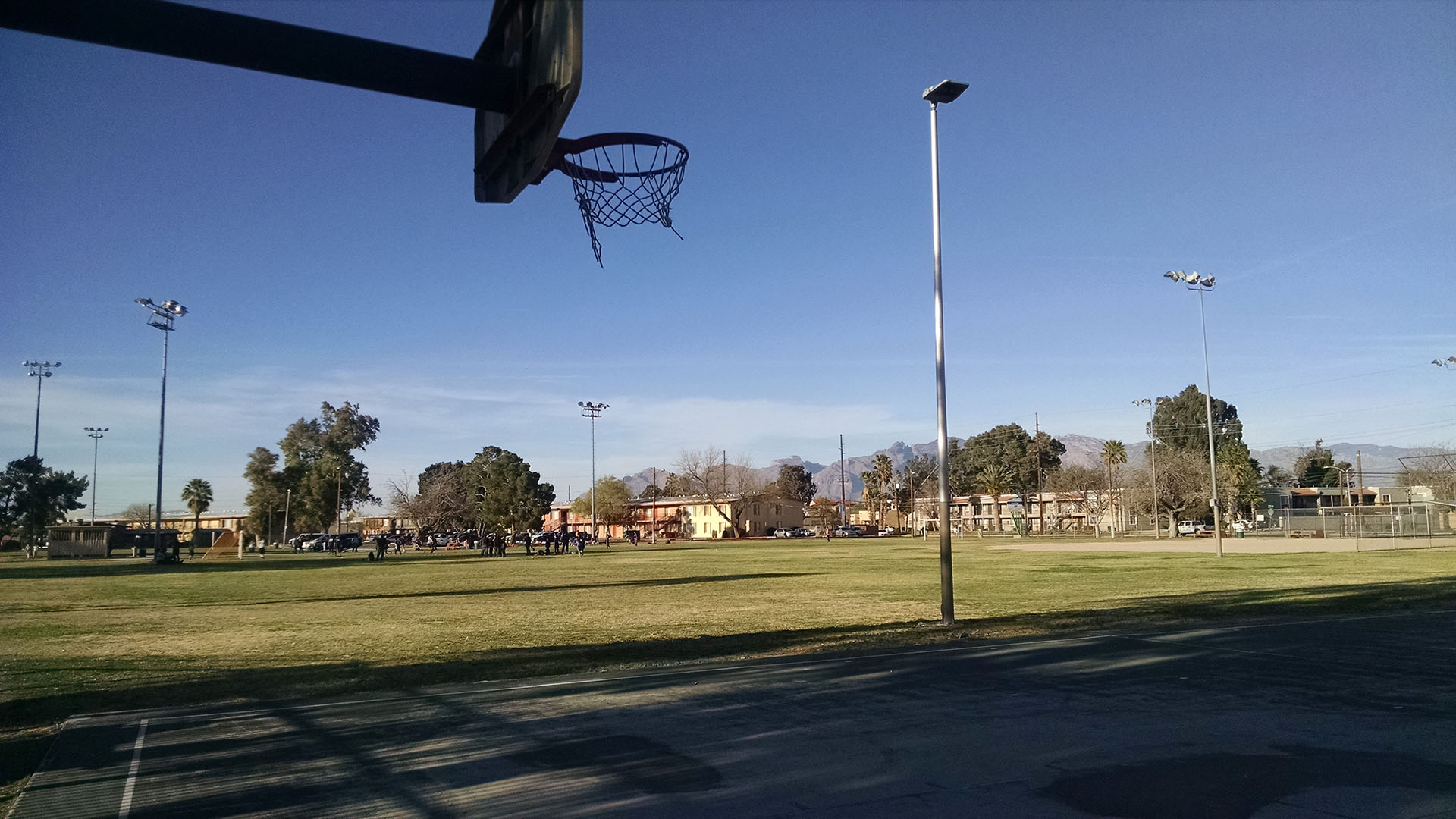 Families attend a youth soccer game at Menlo Park.
Nick O'Gara, AZPM
The Tucson City Council is set to vote on the next step in its proposal to issue $225 million in bonds to pay for improvements to city parks.
"They'll be looking at a resolution that's basically just a Truth in Bonding resolution, ensuring to the voters that the money will be spent on the bonds as they said it will, and they'll also set the framework for the Bond Oversight Commission," said the city's Lane Mandle.
Language for the bond has already been submitted for November's election, and will accompany another city referendum that would ask residents if city elections should be moved to even-numbered years.
Once the oversight committee and Truth in Bonding resolutions are in place, the city can begin putting out information on what it plans to do with the money it raises.
A large part of that pitch will be a website that acquaints the public with what projects would be paid for.
"That'll happen within the next 30 days, and it will list every project and have an interactive map so that the residents of Tucson can what projects are happening and where projects are happening near them," said Mandle.
Mandle said the city plans to issue bonds as older debt is paid for. That way the city will avoid any increase in secondary property taxes.

Read more coverage of national, Arizona, and local elections at our 2018 elections portal,
Your Vote 2018
.