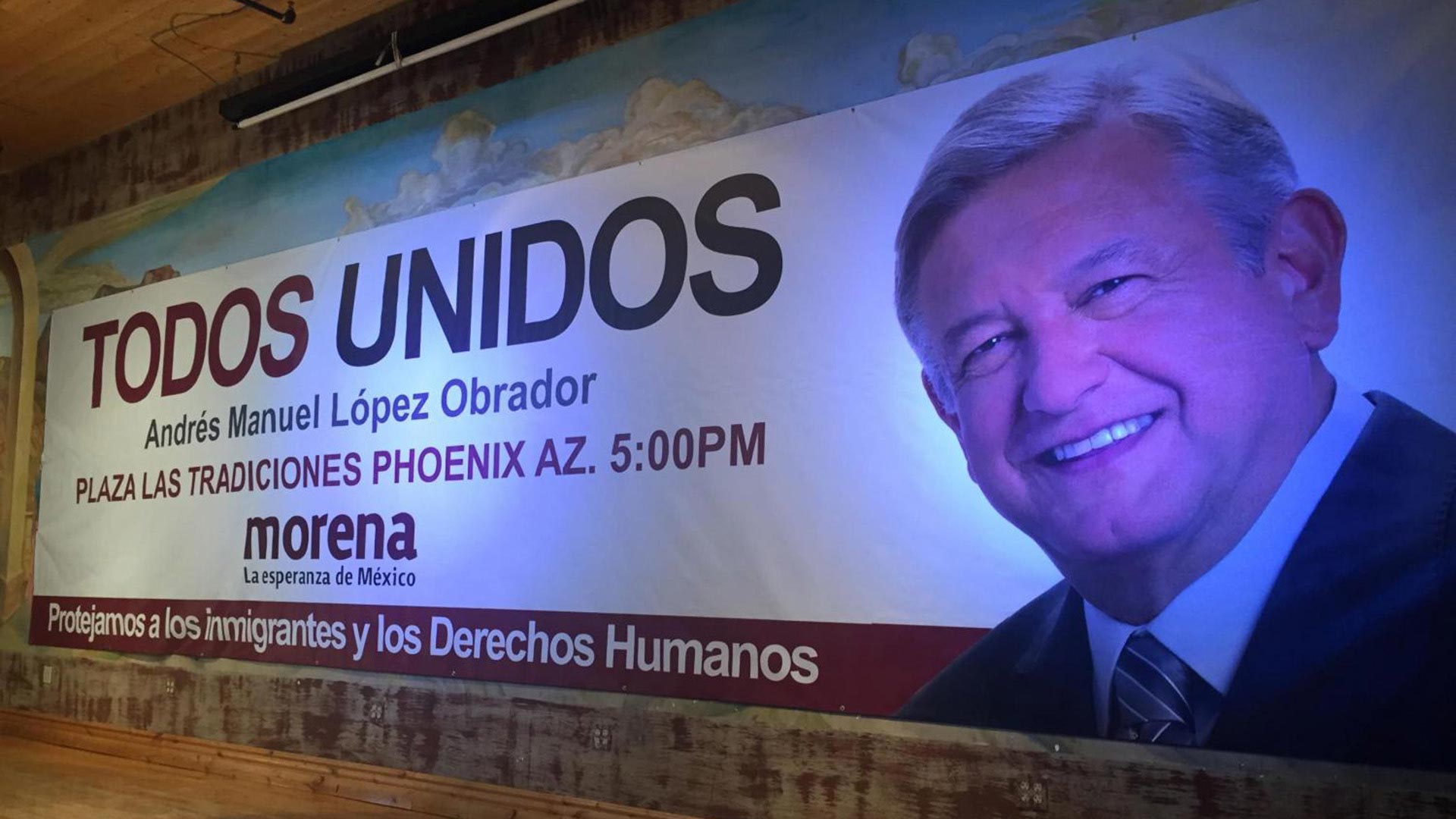 The leader of Morena, Andrés Manuel López Obrador, recently gave a speech about defending immigrants in Phoenix.
Matthew Casey, Fronteras Desk
Mexico elected a new president from a new political party Sunday. Andrés Manuel López Obrador founded Morena, the National Regeneration Movement party, in 2014 in Mexico. In just four years the party grew to a behemoth organization, overtaking Mexico's traditional political parties.
The leftist party calls itself the "people's party," and López Obrador vows to cut corruption and violence, but he has yet to describe his plan. Much like President Donald Trump, López Obrador ran on grand slogans. Instead of "Make America Great," Obrador promised to "Give Mexico Back to the People."
Bruce Wright, the head of the UA's Tech Park, says while the election of leftist López Obrador was not a surprise, he was significantly ahead in major Mexican political polls, there is a great unknown on how the new Mexican president's leftist trade and immigration policies will impact Arizona.
"That uncertainty, that ambiguity creates an unwillingness on the part of the business community for instance to make investments or business decisions and that could be troublesome in the relationship between Arizona and Mexico," said Wright
Wright says Arizona Gov. Doug Ducey will have to build a new relationship with this new party.
"He's going to have to introduce himself a whole new cast of government officials in Mexico City", said Wright, "And that's going to take some time for that to occur."
When it comes to immigration policies between the U.S. and Mexico, Wright says López Obredor is as far left as Donald Trump is right, which may mean a very bumpy road for Arizona-Mexico relations.