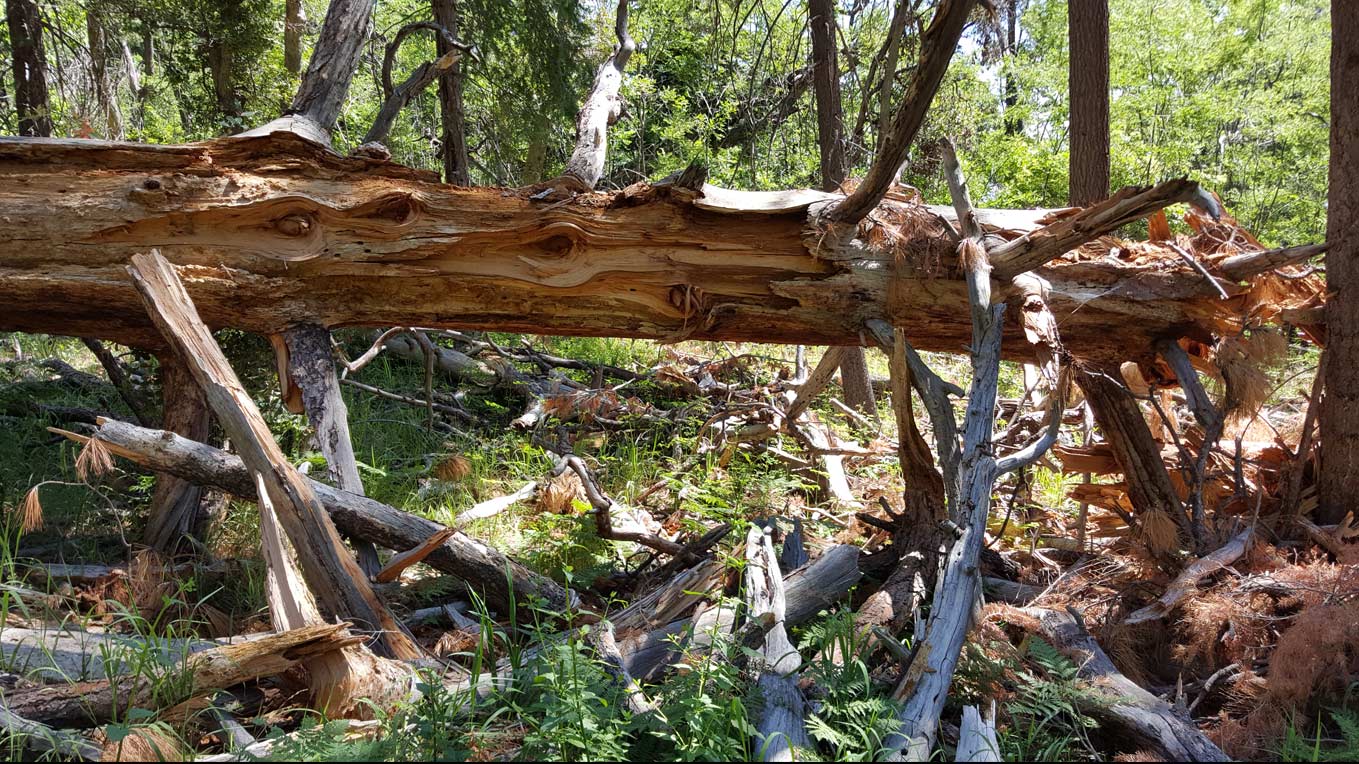 A fallen log on Mt. Lemmon, Coronado National Forest.
AZPM Staff
Tucson Electric Power is asking members of the biomass industry to offer ideas on how the company could utilize the technology to power homes and businesses in the Tucson area.
"We're taking a look around and asking experts in the field to contact us to let us know what kind of services they might be able to provide, what kinds of technology are available," said TEP spokesman Joseph Barrios.
Biomass plants burn scrap wood and vegetation from forests and industry to generate electricity.
"So, you have a fuel source, you have some control over that and essentially the heat produced from combustion of those materials is used to produce steam that would spin a turbine and produce electricity," said Barrios.
Barrios said the company will keep the request open for the next month.
TEP hopes to have a biomass proposal before the Arizona Corporation Commission some time in 2019.