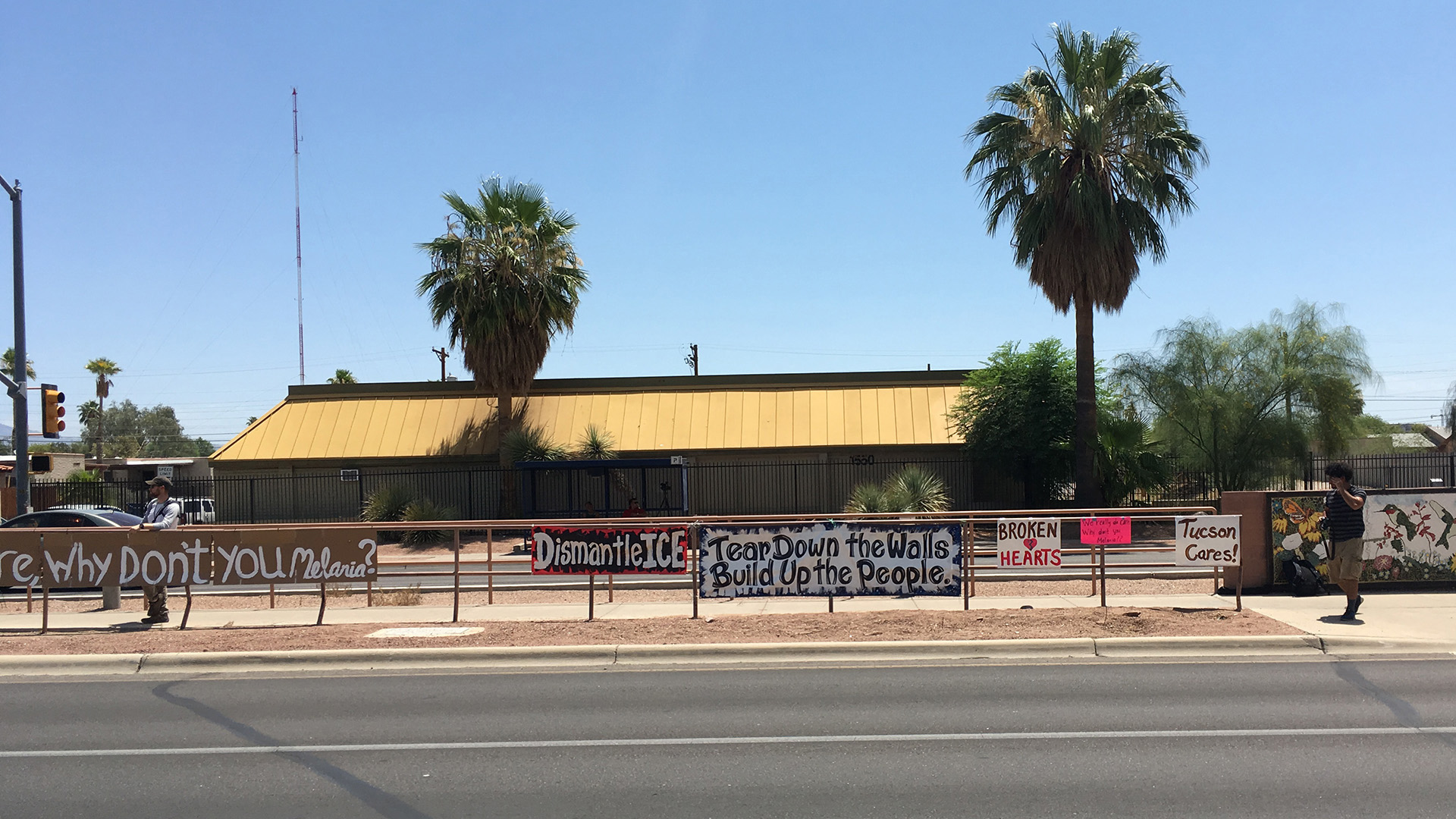 Protestors outside a Southwest Key facility near Oracle Road and Drachman Street in Tucson hung signs in preparation for a visit by First Lady Melania Trump. Mrs. Trump did not tour any of the facilities that house migrant children in the Tucson area.
Christopher Conover, AZPM
First Lady Melania Trump came to Arizona Thursday. She started the day in Tucson and then traveled north to Phoenix.
Protesters were waiting outside a Phoenix-area shelter for migrant children when the First Lady arrived.
A caravan of mostly unmarked vehicles with lights flashing entered the gated compound from the east, which was down the block from where protesters had been waiting in the midday heat to air grievances with the First Lady.
Maria Cruz Ramirez is a member of the activist group Puente. She said Melania Trump entering the facility from the back made her look like a coward.
Inside the compound that holds about 120 kids, Trump reportedly met with staff, visited a handful of rooms and talked to children.
Outside the crowd waited and chanted.
"Melania Trump is guilty, guilty. The whole damn system's guilty, guilty."
"Melania Trump came here because she wants a public relations statement," said Lupe Conchas, an activist and campaign manager for a candidate running for the Arizona House of Representatives. "She does not care about these children."
Conchas said it is troubling that state lawmakers' requests to tour the shelter have gone nowhere, but the First lady got right in.