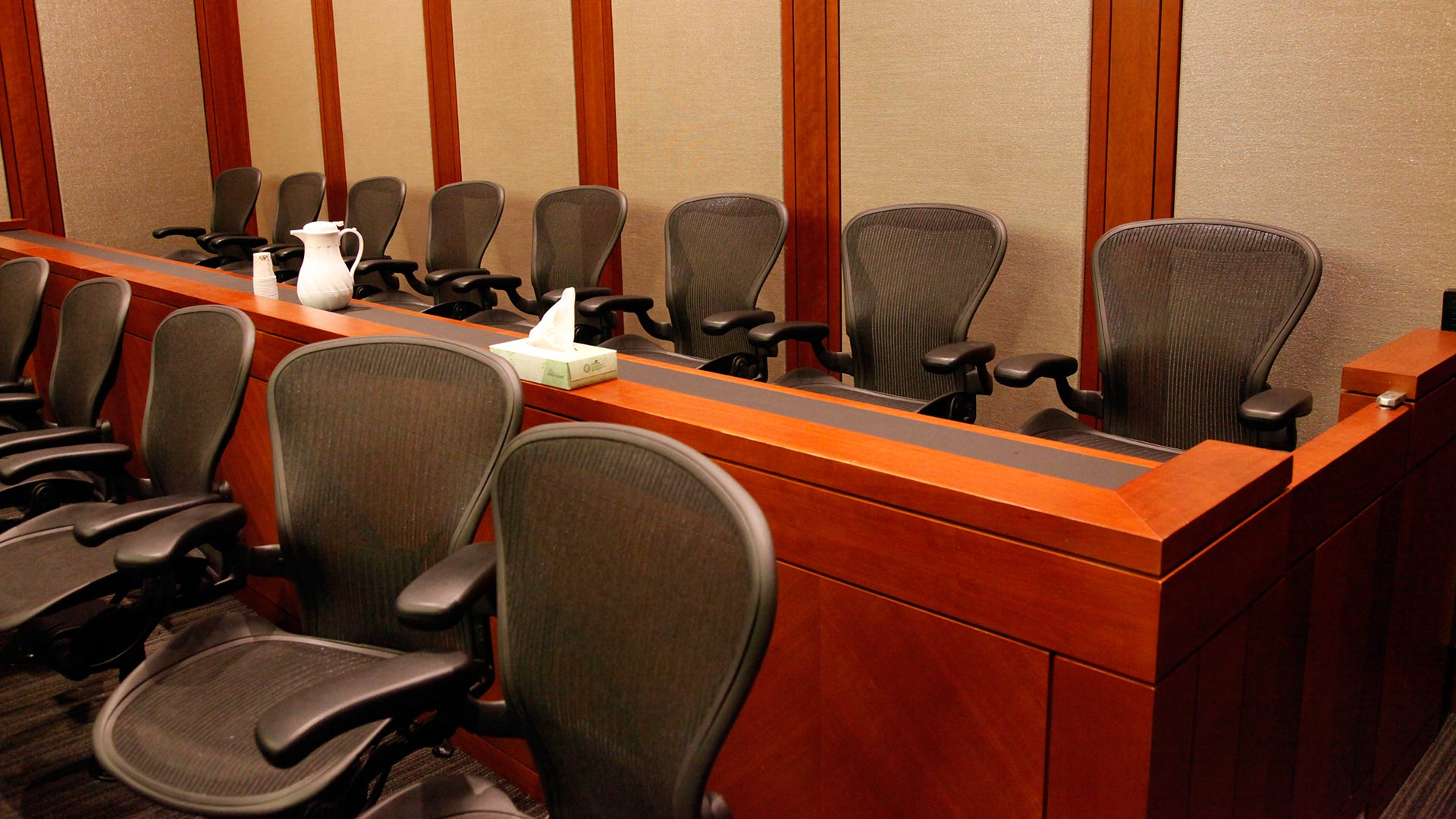 Empty seats await their jurors.
Mariana Dale, AZPM
Seventeen percent of Pima County residents who received jury duty summons in May failed to appear, leading county courts to warn people of the penalties for missing jury duty.
The court will issue a 3-day grace period for anyone who might have forgotten they were assigned to jury duty to get in contact with the courts.
After that it could get costly according to Katherine Pollard, Jury Commissioner for the superior courts in Pima County.
"In Arizona it is a civil fine that they could be subject to up to $500 and they also do need to serve as a juror," Pollard said. "So, you can't in essence buy your way out of jury service."
Last month nearly 1,800 people failed to appear in Pima County courts. Pollard said none of them received a fine.
The Pima County superior courts summons more than 10,000 people in Tucson each month. Of those summoned nearly half are excused, re-scheduled or disqualified.
In the Phoenix and Prescott areas 30 people faced a fine up to $500 last month for failing to appear in a federal court.
Pollard reminds people that the court only reaches out to those who missed jury duty by mail. If someone reaches out over the phone, it is more than likely a scam.
"The courts will never reach you by phone," Pollard said.