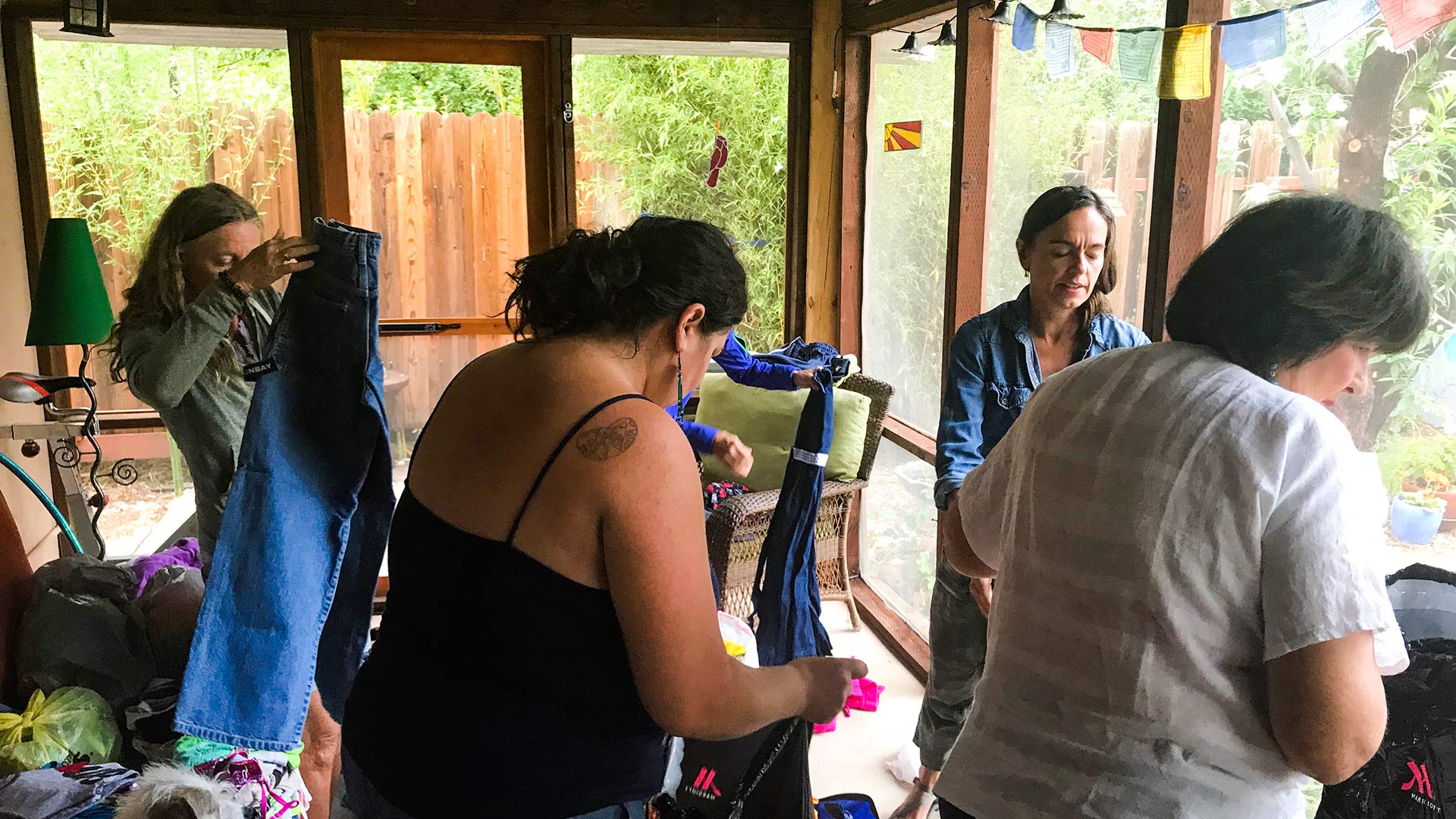 Voices From the Border members organizing donated items for Central American families waiting on the Mexican side of the Nogales border.
Nancy Montoya, AZPM
The group Voices From the Border grew out of the Women's March in January 2017. It is based in Patagonia and has turned its mission on the wave of Central Americans seeking asylum at the Nogales port of entry.
It is organized chaos in Kathi Noaker's front porch. Cars pull up at this small Patagonia home and supplies pour in. This is the heart of Voices From the Border.

"This is a movement, not a moment," said Noaker. "And so we formed, and about 80 people showed up, I think, at the first meeting in Patagonia. And keep in mind, our town is only 900 people."
Group members say the common denominator is opposition to the Trump administration's immigration policies. In April, Attorney General Jeff Sessions announced a zero-tolerance policy on immigration. Sessions ordered that all people who cross the border from Mexico into the U.S. between the ports of entry would be arrested and prosecuted and families would be separated. Health and Human Services reports that in the past six weeks, more than 2,500 children have been separated from their parents.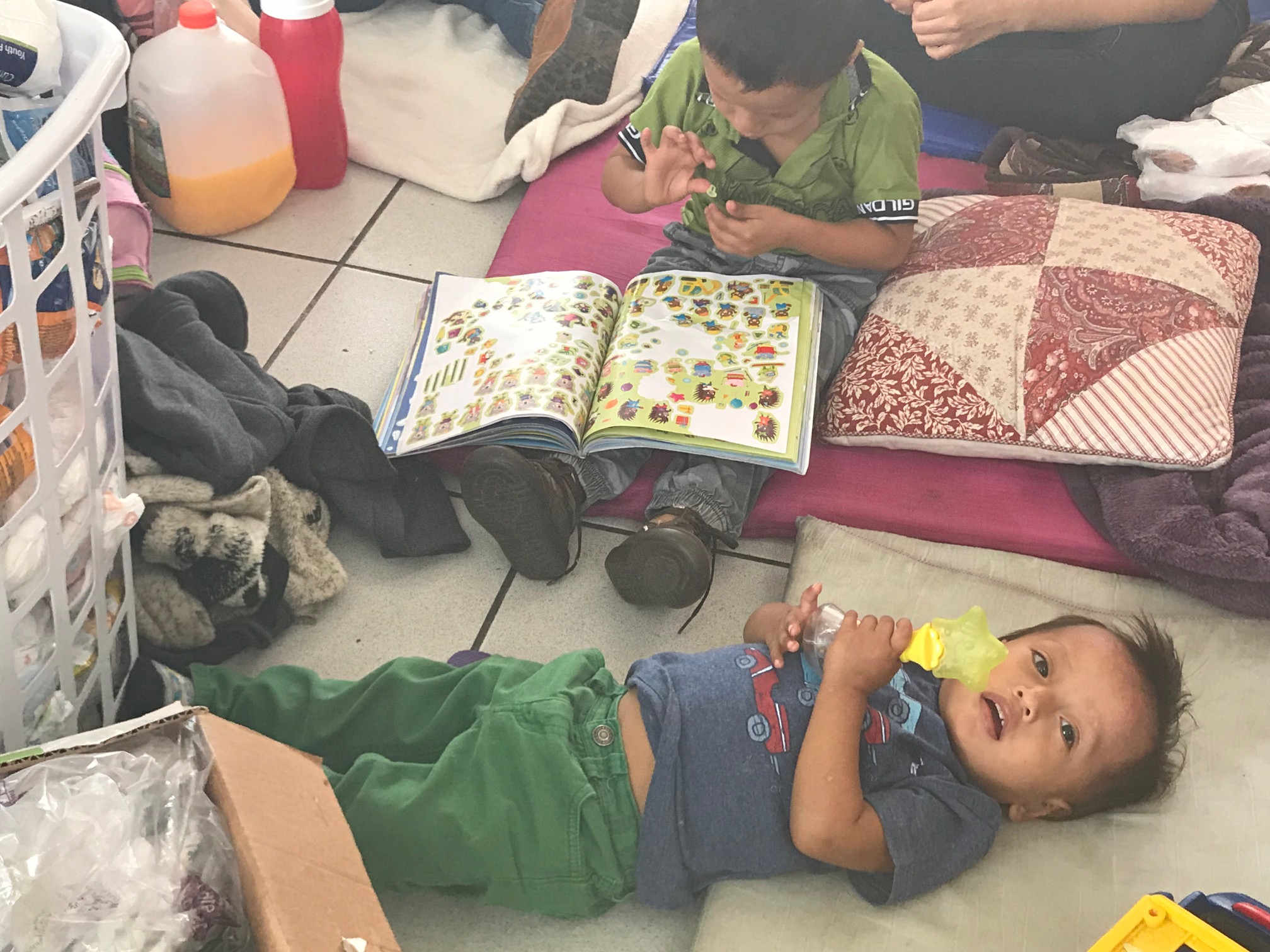 VIEW LARGER Two Guatemalan boys under the age of 3 from sleep and play on the sidewalk in front of U.S. Customs in Nogales as their parents seek asylum.

Nancy Montoya, AZPM
Secretary of Homeland Security Kirstjen Nielsen told reporters on Monday that families presenting themselves for asylum will not be separated, but immigrant rights groups say legal asylum seekers who follow U.S. and international laws for asylum are also being separated.
India Aubry, another member of Voices From The Border, joins other group members as they cross the border with food and clothing for stranded Central American families.
"We are a voice that is at the border that understands the reality of living here," said Aubry.

The members of Voices From the Border are also documenting of the actions of Customs and Border Protection, Homeland Security and Health and Human Services and their treatment of these families. The plan to track families through the process.
Hear an extended interview with Kathi Noaker, India Aubry and Susan Hirsch (Voices From the Border):