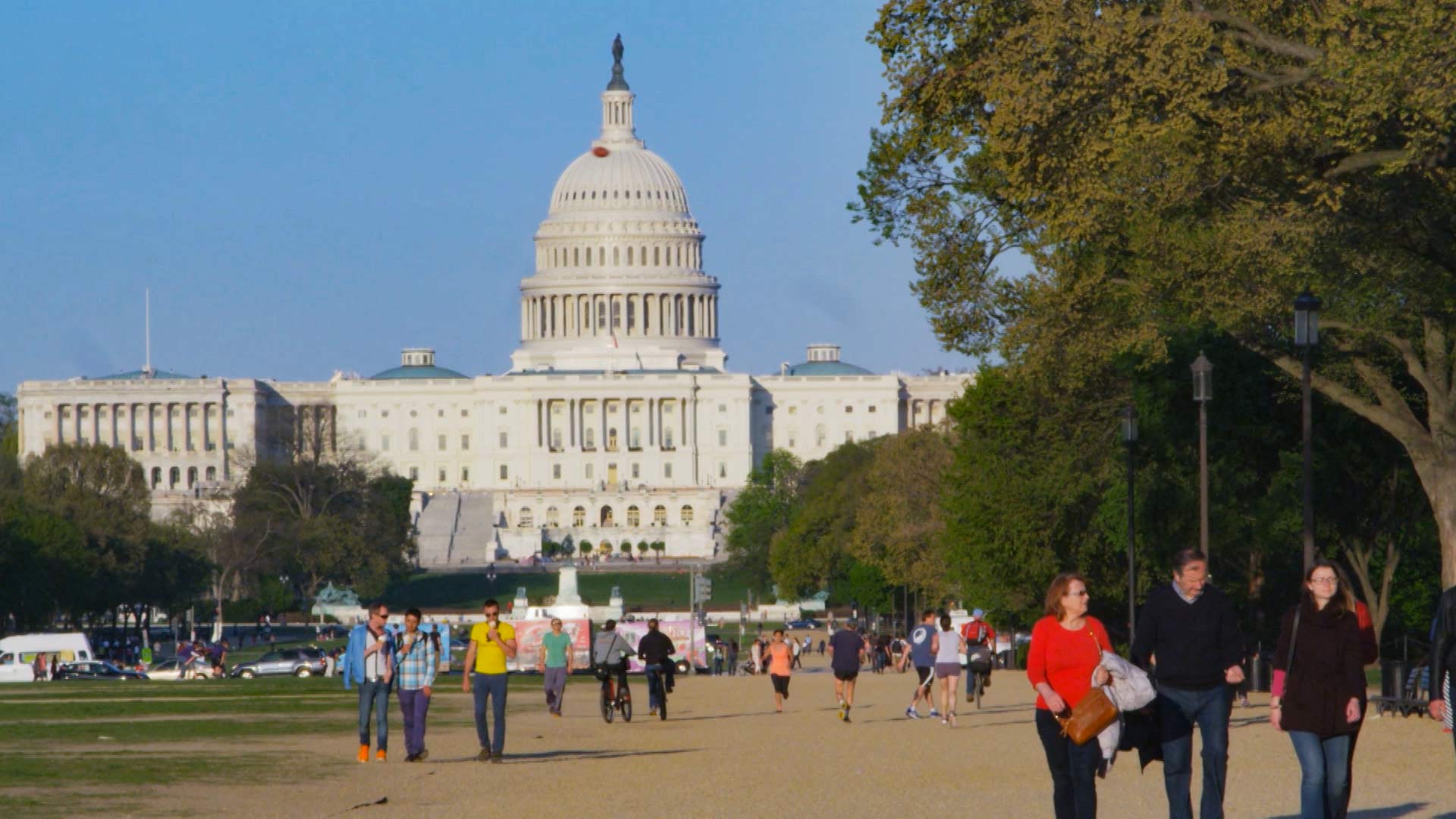 People walk along the Mall in front of the U.S. Capitol in Washington, D.C.
Videoblocks
The U.S. House of Representatives is tentatively scheduled to take up two immigration reform bills this week, but their passage is far from guaranteed.
The Republican compromise bill includes legal status for the so-called "Dreamers" — beneficiaries of the Deferred Action for Childhood Arrivals program — but also a reduction in the number of visas available.

The proposal also includes full funding for President Trump's proposed border wall.
The more conservative of the bills, which is co-sponsored by Rep. Martha McSally, allows Dreamers to be legally in the country for a few more years but does not give them permanent status.
Gov. Doug Ducey said he has not read the two bills but would like to see Congress pass something.
"This has been an issue that lingered for too long in our statements, one that requires addressing," said Ducey.
The compromise bill also would stop the federal government from separating parents from the children when a family is caught trying to enter the U.S. illegally.
Ducey said separating children is a bad idea.
"I don't want to see children separated from their parents and my heart really breaks for these families. At the same time, I think we need to look at the role of parental responsibility when an adult is approaching our border, conducting illegal activity with a child," said Ducey.
Family separation became an issue after the federal government changed its immigration enforcement policy to require 100 percent prosecution of all people trying to enter the country illegally.
Last week, the Department of Homeland Security said it had separated nearly 2,000 children from families in April and May under the new policy.
Immigration reform is something lawmakers on both sides of the political aisle talk about but is difficult to accomplish.
The last major push was 2013, when the bipartisan Gang of Eight easily passed a bill in the Senate. It was never taken up in the House.
Arizona Senators John McCain and Jeff Flake were both part of the Gang of Eight.
Even though one of the House bills in now called a compromise, it is not a bipartisan effort.