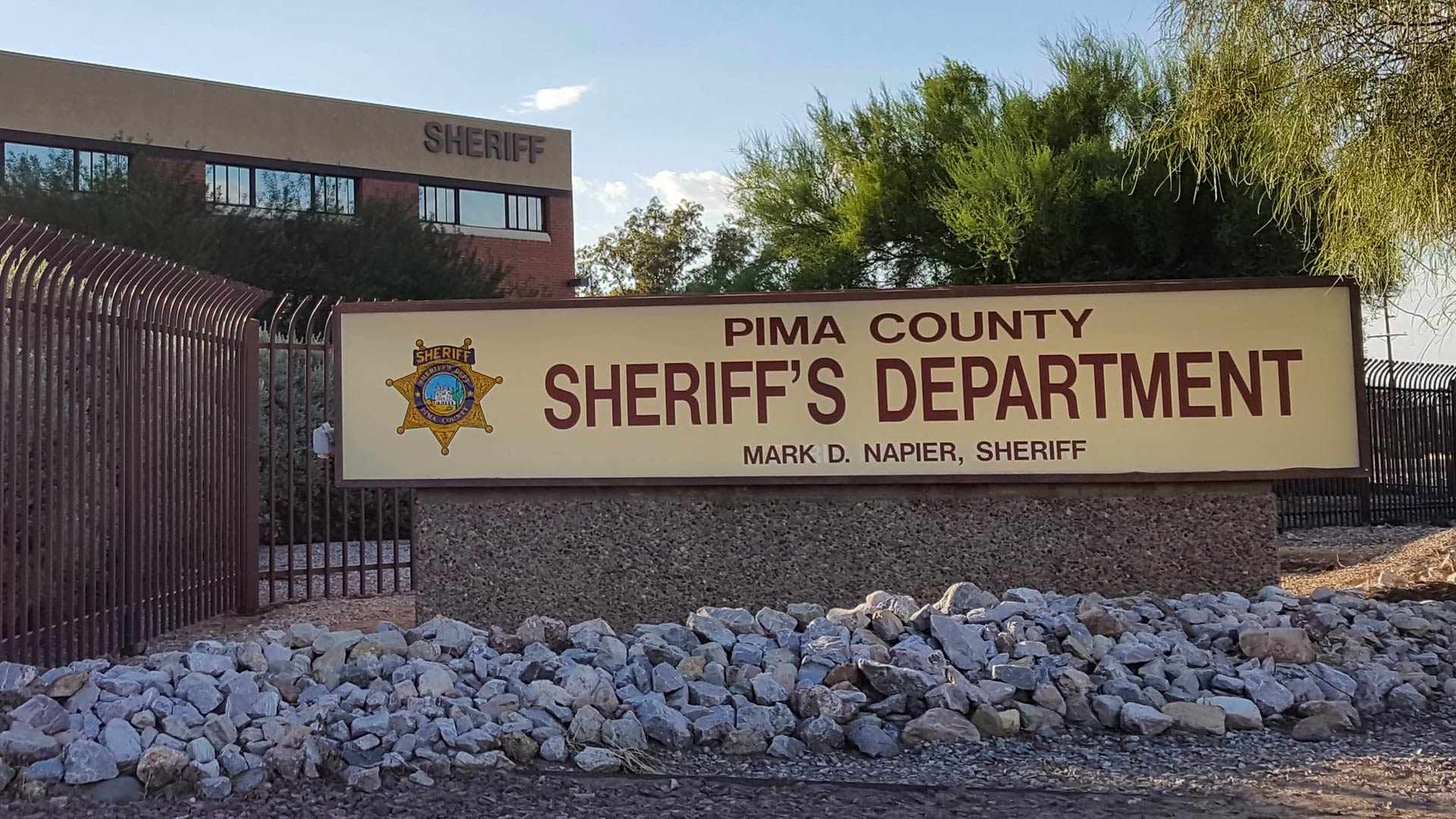 The Pima County Sheriff's headquarters on E. Benson Highway.
AZPM Staff
The Pima County Board of Supervisors will vote Tuesday on the fate of three federal grants intended for the Pima County Sheriff's Department.
Two of the grants relate to the Department of Homeland Security's Operation Stonegarden and the last is from the Drug Enforcement Agency's High Intensity Drug Trafficking Areas program.
The grants would account for more than $2 million in total funding for the sheriff's department, and are earmarked for items such as deputy overtime and communications equipment.
Board Chairman Richard Elías worries about what will be expected of deputies by the federal government should the board accept the grants.
"I think those are critical votes that are coming up this week, and it will be very revealing about how we deal with local law enforcement and federal immigration policies," he said.
Elías organized an event last week in which he and other local politicians stood in condemnation of a Trump administration policy that has resulted in thousands of families being separated after crossing the border illegally.
Those in attendance included fellow Supervisor Sharon Bronson and a representative from Supervisor Ramón Valadez's office.
"We need to enact policies that focus on how our law enforcement agencies act," said Elías, "to make sure that we have humane policies in place that protect the dignity of families and protect families from the evil-doing that the federal administration right now is putting upon them."
A press release for the event included an ordinance condemning the federal policy. Elías said the ordinance would be voted on at Tuesday's meeting also.