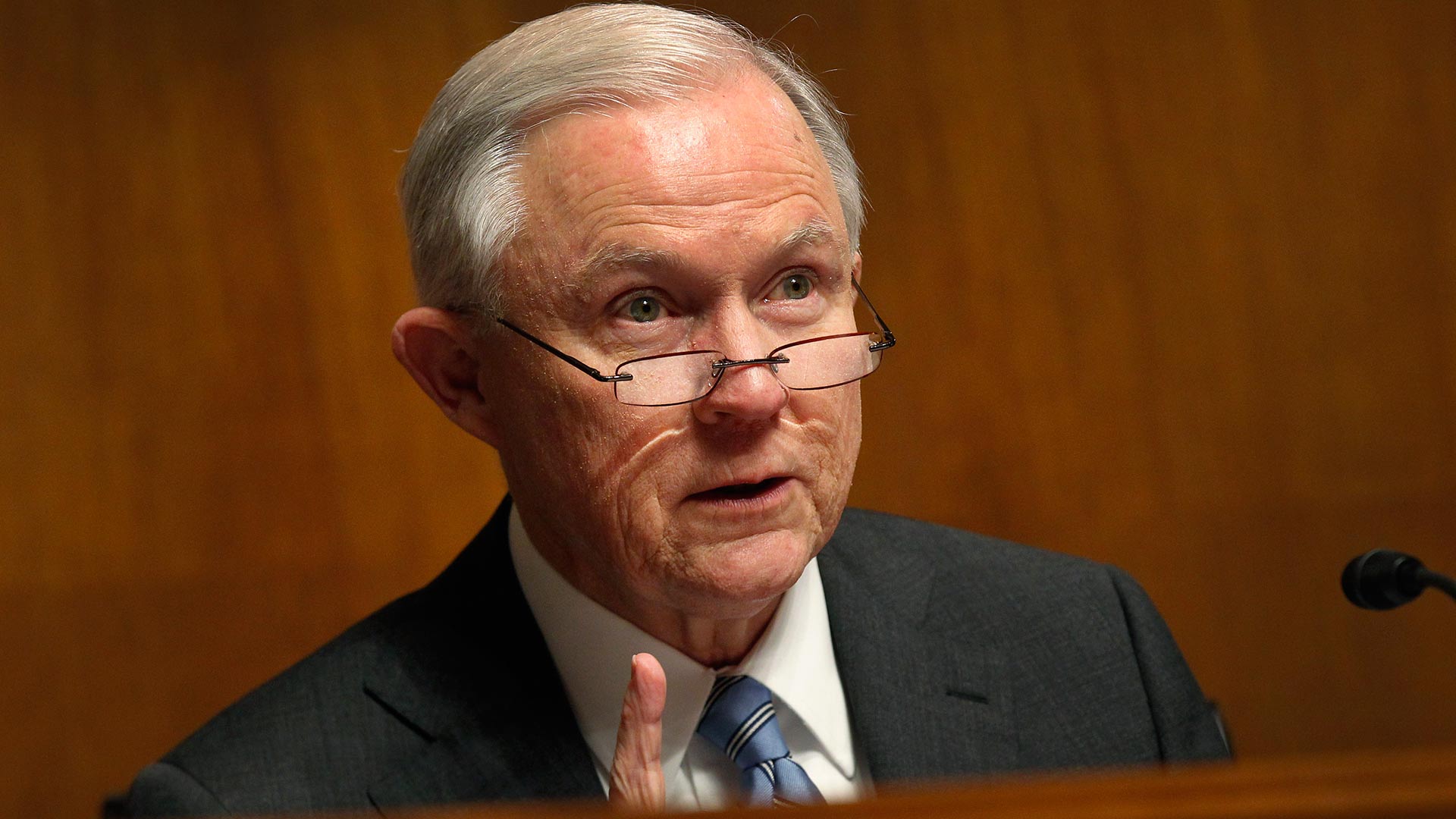 Then- Sen. Jeff Sessions during remarks before the Senate Subcommittee on Immigration and the National Interest, in Washington, D.C., Jan. 20, 2016.
Glenn Fawcett, Customs and Border Protection
U.S. Attorney General Jeff Sessions ruled Monday that people fleeing domestic violence generally do not qualify for asylum.
One Arizona immigration lawyer said the legal decision endangers women.
Using his power over immigration courts, Attorney General Sessions overruled a 2016 case that recognized a domestic violence victim from El Salvador as part of a particular social group that can receive asylum.
Sessions wrote that people fleeing persecution by groups other than the government must also prove the government was either unwilling or unable to protect them.
"We're going to keep fighting because these people are some of the most vulnerable people in our society and other countries," said Stephanie Corcoran, outgoing chair of the Arizona chapter of the American Immigration Lawyers Association. "And they're coming here seeking help because they can't get a restraining order."
A Justice Department spokesman released a prepared statement:
"Our nation's immigration laws provide for asylum to be granted to individuals who have been persecuted, or who have a well-founded fear of persecution, on account of their membership in a 'particular social group,' but most victims of personal crimes do not fit this definition—no matter how vile and reprehensible the crime perpetrated against them," the statement says. "The Department of Justice remains committed to reducing violence against women and enforcing laws against domestic violence, both in the United States and around the world."