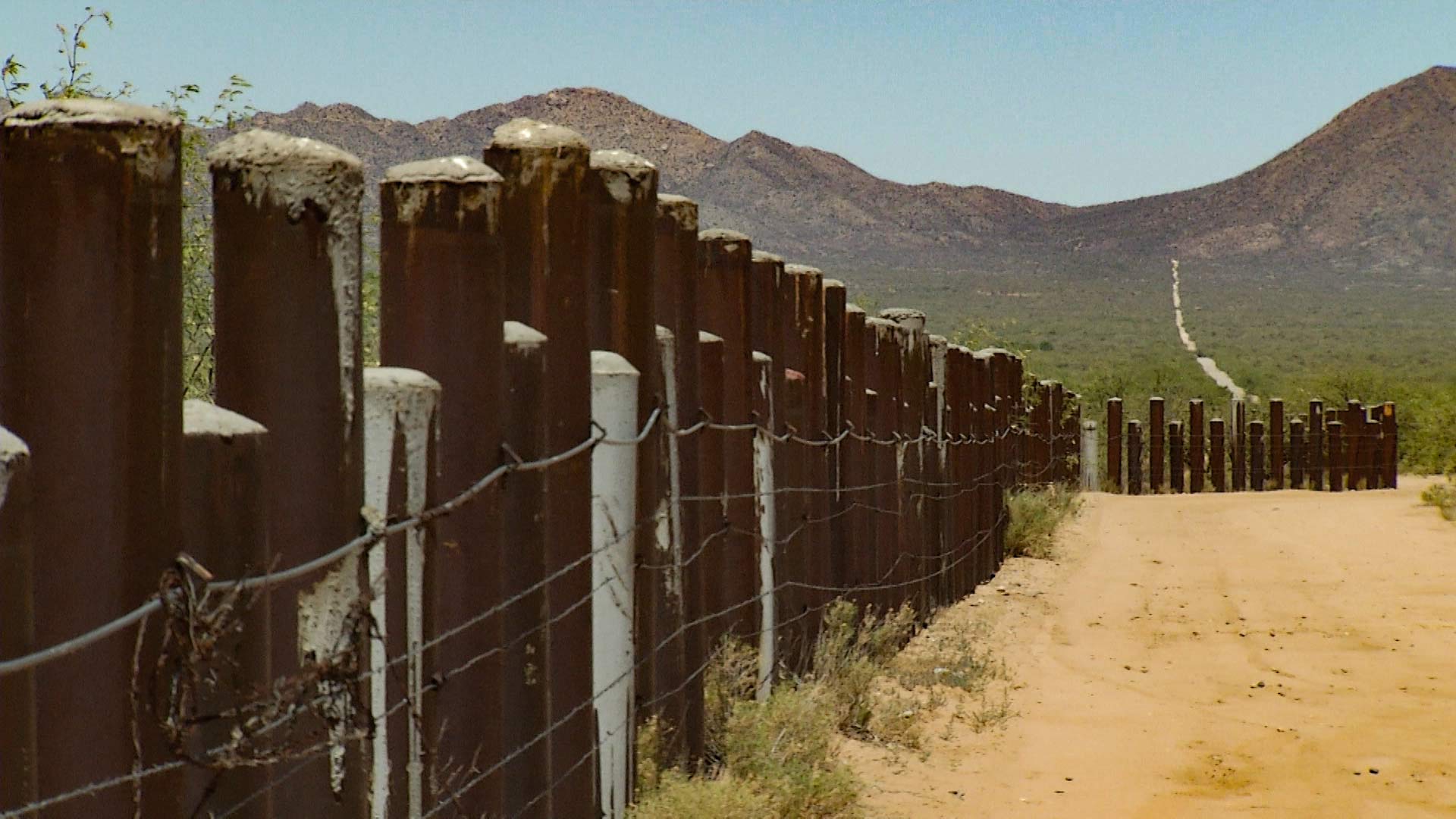 The barrier running along the U.S.-Mexico border cuts across the Tohono O'odham Nation.
AZPM
Members of the Tohono O'odham Nation living across the border in Mexico say they have increasing concern that drug cartel activity is forcing more people from their homes.
The nation was divided in the 1850s by the Gadsden Purchase, which left part of the tribe's territory in Mexico and most of it in the United States. Although the Tucson Sector of Border Patrol doesn't keep track of drug seizures on the nation's land, O'odham leaders say the drug cartels remain a problem.

"I've known villages that have evacuated all the families because of that," said Jose Garcia, the governor of the Tohono O'odham in Mexico. Garcia says the cartels are pushing out the indigenous population.
"There's some communities that no longer have O'odham there, and there's others that have almost no O'odham there. They have gone to other communities because of the cartels."
Garcia says even if they're displaced, the O'odham in Mexico remain connected to one another.