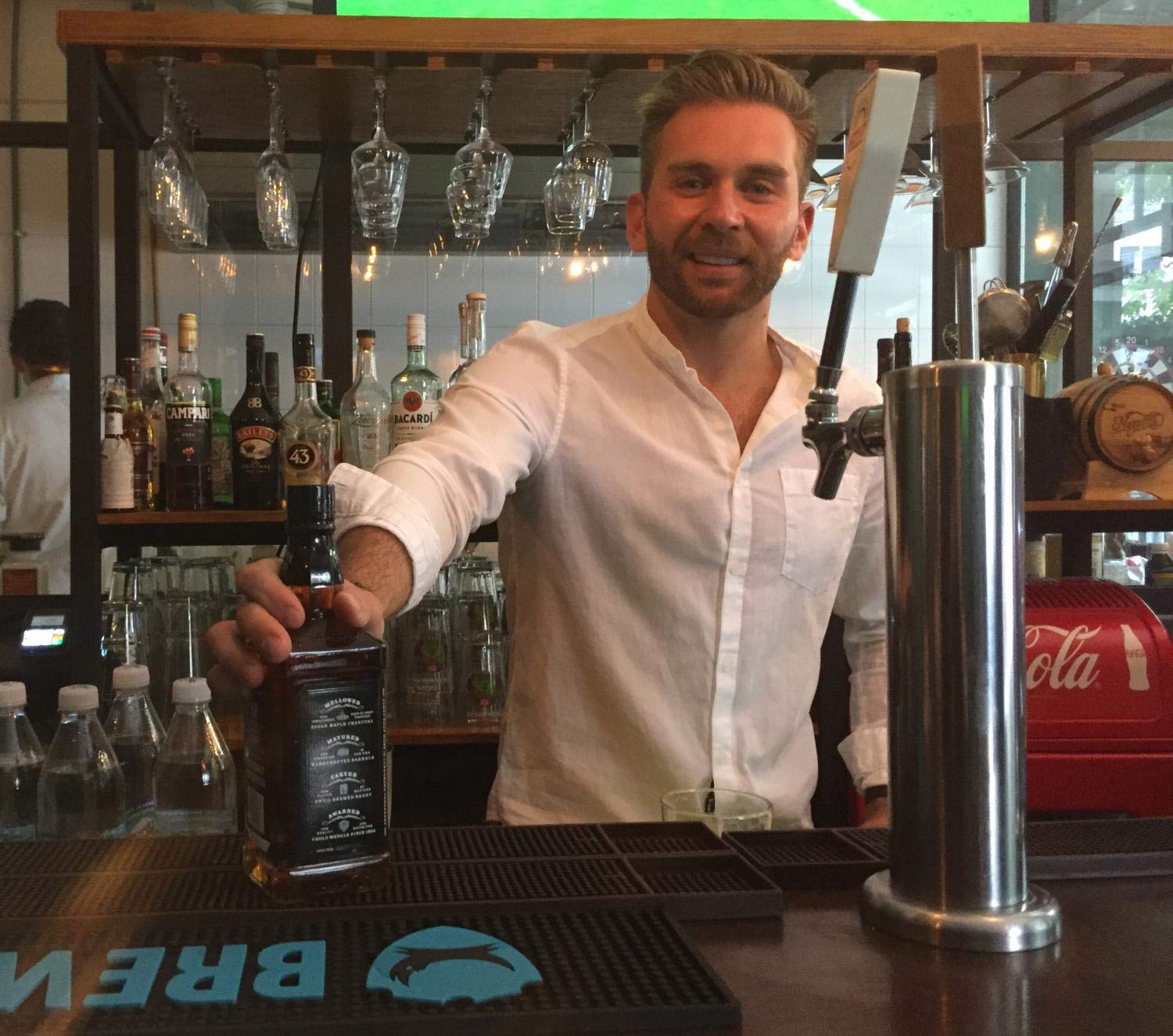 VIEW LARGER Jeremy Albeda is an American living in Mexico City and is the part-owner of The Dog House Pub, at the Roma neighborhood in Mexico City.

Rodrigo Cervantes, Fronteras Desk
MEXICO CITY- Mexicans might reconsider making their bourbon a double once the 25 percent tariff on this product hits their pockets.
The most iconic alcoholic beverage of Americana, bourbon, has been targeted by the trade wars between the U.S. and Mexico. After the U.S. government imposed tariffs on Mexican steel and aluminum, its Mexican counterparts retaliated by taxing several American goods, including Southern-style whiskey.
But some trust the market's loyalty to alcoholic drinks, which are considered luxury products. Among them is Jeremy Albeda, an American-born immigrant in Mexico and part-owner of the Dog House Pub in Mexico City.
"People have been drinking it for a long time and they're not really going to stop, so it might affect it, but, hopefully, they like it so much that they won't," Albeda said. "I don't think it's going to affect us too much because, you know, whiskey or alcohol in general is a luxury item, and if people want to have a Jack n' Coke and it's 10 cents more, they'll still gonna make it happen."
But Albeda knows he'll have to raise prices if importers don't absorb the tariffs.
"Unfortunately, the big heads on the top are fighting up there, and who gets affected are us," the business owner stated.
According to the Mexican secretary of economy, 3.1 million liters of whiskey entered Mexico from the United States in 2017, 7 percent more than the previous year and the highest volume in history.
"I think a lot of Americans don't realize how many people south of the border are buying our products; I think people don't really realize that the Mexican market is pretty sophisticated, especially when it comes to food and drink," Albeda said.
Others concerned are the producers of one of Mexico's signature drinks. The Mexican Council of Mezcal stated they fear an "eye for an eye" situation.