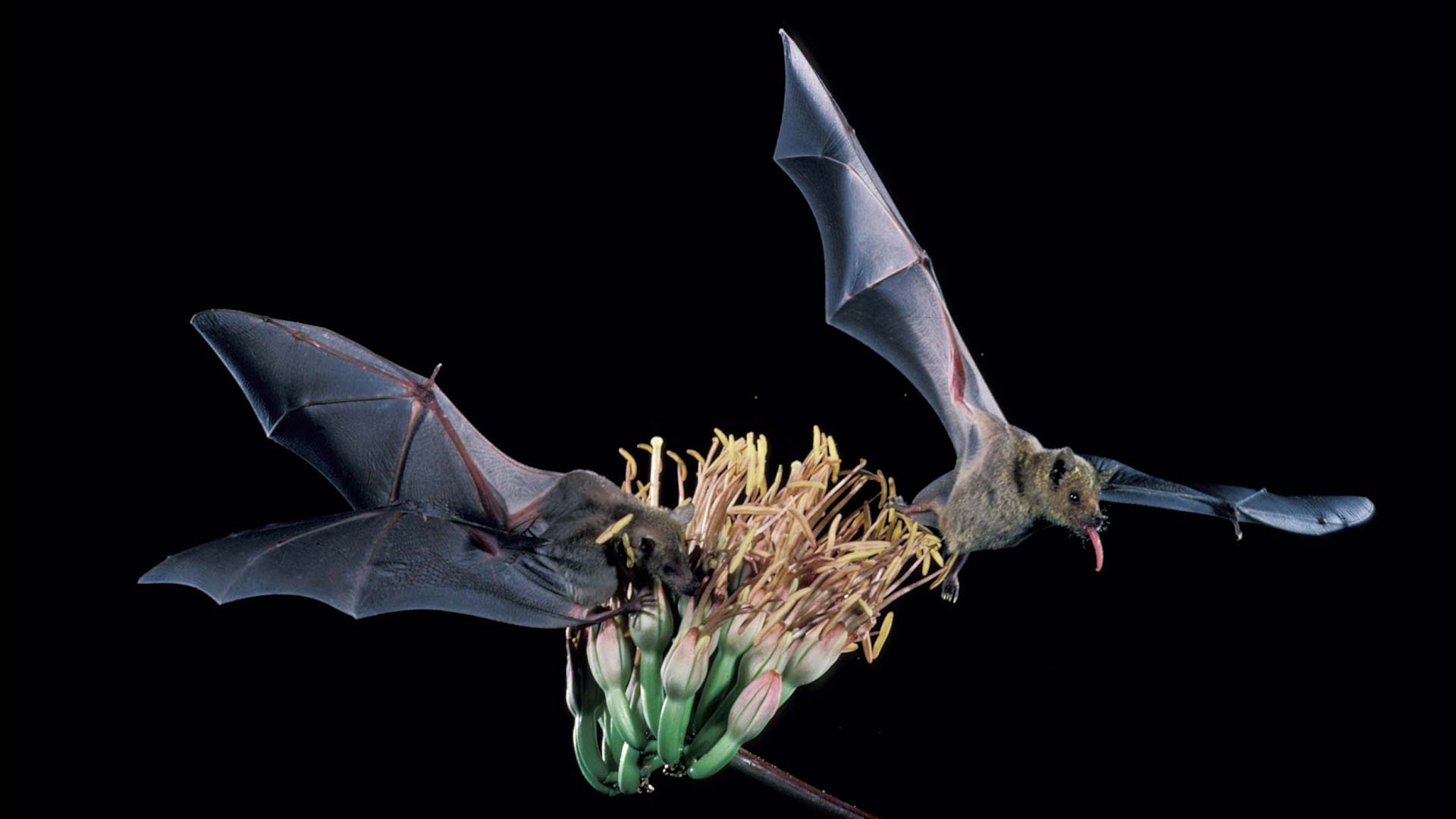 The lesser long-nosed bat.
U.S. Fish and Wildlife Service via Share America
If you find you have to refill your hummingbird feeder a little more often lately, it might be because of hungry bats. State officials are looking for volunteers to help track two bat species that often visit the backyard feeders.
"If you get up in the morning and your hummingbird feeder is drained, you probably have bats present," said Arizona Fish and Game spokesman Mark Hart. "Plus, they may leave some evidence on your patio in the form of guano, which is bat feces," he added.
Hart says two species of nectar-eating bats are increasingly stopping at hummingbird feeders to grab a midnight snack. The lesser long-nosed bat was just removed from the endangered species list, in part because so many of them have been seen raiding hummingbird feeders, and the Mexican long-tongued bat is a species of concern in Arizona. Both are gentle night feeders that migrate here from Mexico every summer. Hart says scientists want to know how widespread they've come.

"We really need to have a handle on the numbers and without some field observations by volunteers we're not really going to get a good snapshot," he said.
The town of Marana is leading an effort to track the bats' population by asking volunteers to monitor their hummingbird feeders.