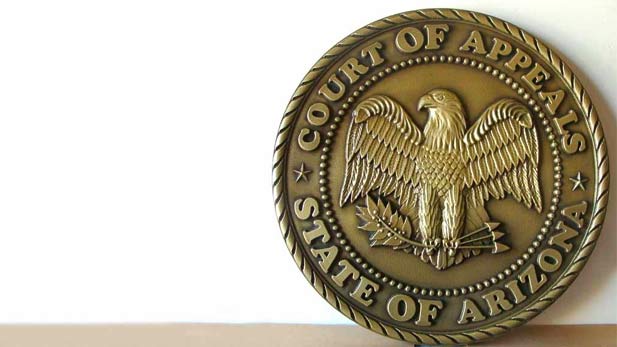 Seal of the Arizona Court of Appeals.

Courtesy Office of Gov. Doug Ducey
PHOENIX — An Arizona court on Thursday upheld Phoenix's anti-discrimination ordinance, denying a challenge from wedding-invitation business owners claiming the local law violates freedom of religion by compelling them to cater to same-sex couples.
The state Court of Appeals' ruling upholds a trial judge's October denial of the business owners' request for a preliminary injunction barring enforcement of the ordinance.
The Phoenix anti-discrimination ordinance prohibits businesses from discriminating based on sexual orientation and gender identity.
The U.S. Supreme Court ruled Monday for a Colorado baker who wouldn't make a wedding cake for a same-sex couple. That decision didn't decide the larger issue of whether a business can invoke religious objections to refuse service to gay and lesbian people.
The Arizona ruling can be appealed to the state Supreme Court.