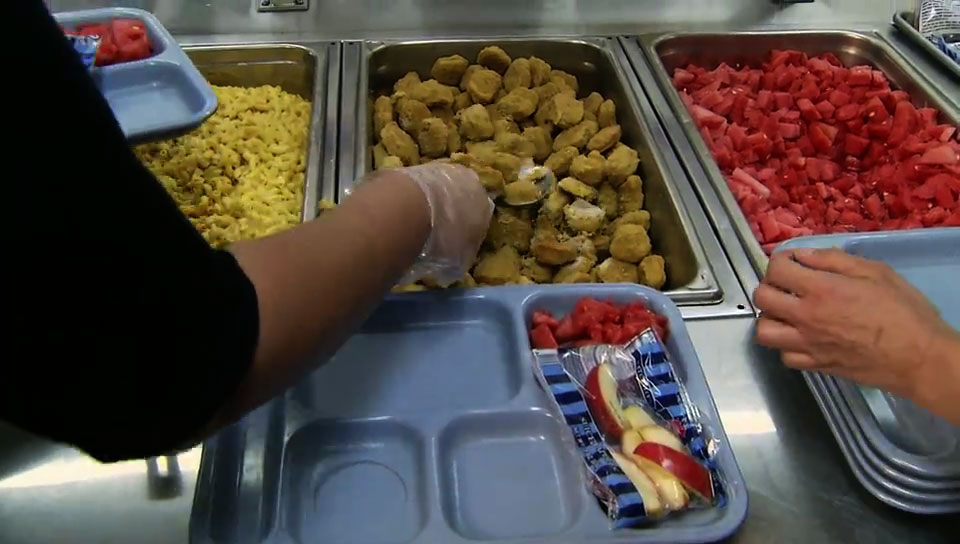 AZPM
Schools may be closed for the summer, but many of their cafeterias won't be, and anyone under the age of 18 can get a meal.
Free breakfast and lunch are being served this summer at many school districts in Pima County as part of yearly participation in the federally funded Summer Food Service Program operated by the United States Department of Agriculture (USDA).
Many of the districts qualify due to high numbers of families whose incomes qualify for free and reduced-price lunches, a standard that provides free meals during the school year for students. However, anyone under the age of 18 can take advantage of the free meals at any location during the summer without being affiliated with the district.
Starting Tuesday, many Amphitheater Public Schools will serve breakfast and lunch until July 12.
Through the Marana Cares Mobile meal option, kids in low-income areas throughout the Marana district can receive breakfast and lunch during posted times. However, anyone under the age of 18 can attend seven of its listed schools during certain hours for breakfast and lunch.
Enrollment in a Marana Unified School District school is not required for participation. Thanks to the federally funded program, MUSD expects to provide over 18,000 free meals this summer, according to the district's website.
The Sunnyside Unified School District has opened 11 more locations today for children to get breakfast and lunch during their summer break.
The district is providing free meals at various locations until Aug. 1. Locations and times in the Sunnyside district vary.
The Tucson Unified School District will provide free breakfast and lunch for children attending school and non-school sites all summer long as well as to anyone under the age of 18.
Children can get a free meal at any location in the district.
Breakfast and Lunch times vary based on school and/or location.

The food service will continue through July 18. However, food services will be closed for July 4.
Meals provided within these districts are the same for all children regardless of race, color, national origin, sex, age or disability.
Follow Brandon Mejia on Twitter or contact him via email at BMejia@azpm.org.