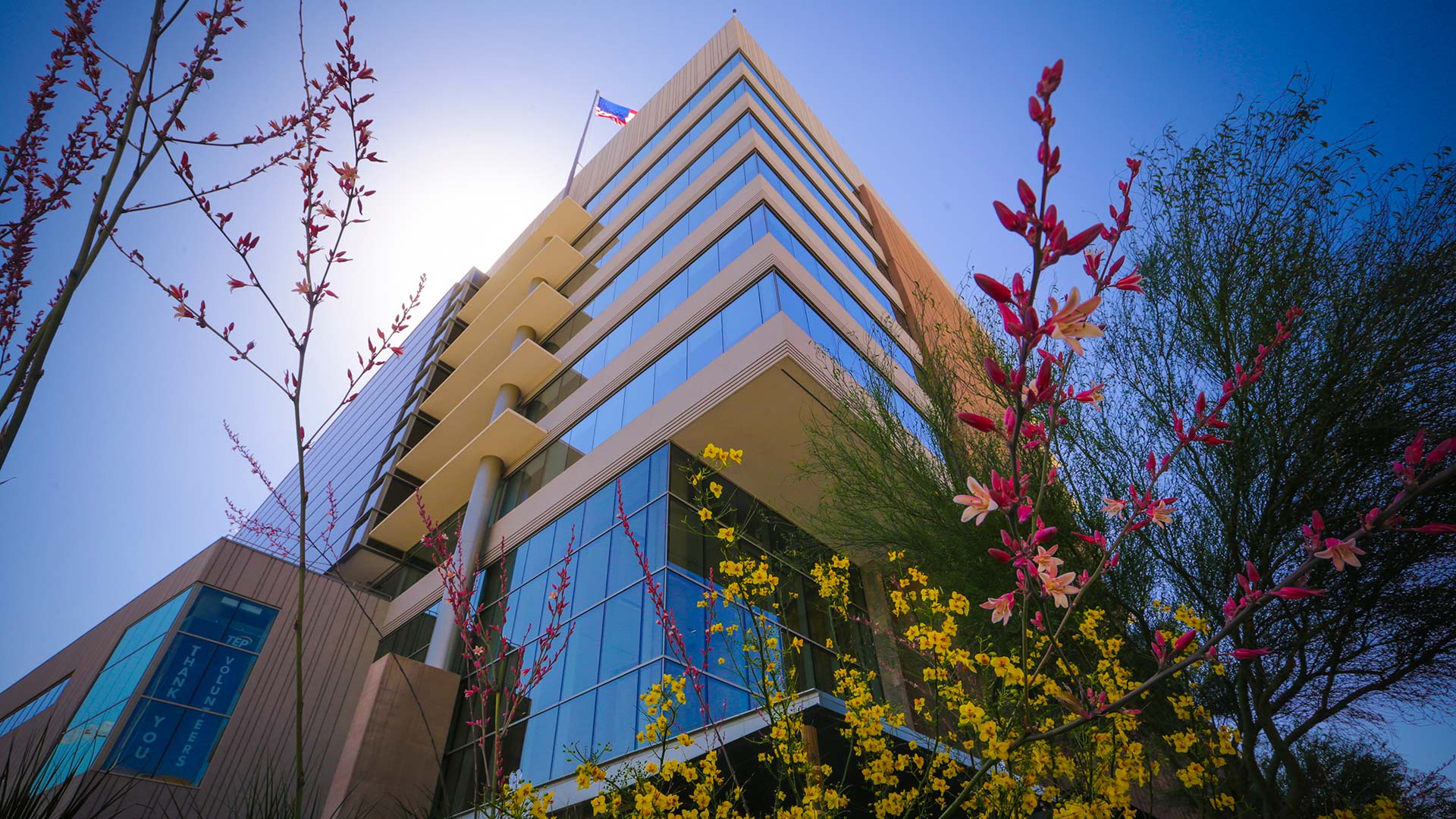 The TEP Building in downtown Tucson
Tucson Electric Power
The next time you turn on a lamp, some of that electricity might come from solar energy that was collected during the day and stored in a battery. Tucson's electric utility is adding electrical storage faster than most others around the country.
A nonprofit utility group called The Smart Electric Power Alliance surveyed its members and found Tucson Electric Power added more battery storage to its grid last year, over 20 megawatts, than every other utility but two: Southern California Edison and San Diego Gas and Electric. TEP spokesman Joseph Barrios says the company's investment in storage comes as it adds more solar and wind generation, because those sources are less constant than coal or gas-fired generation.
"As the cost of the technology comes down and reliability increases, we just feel like it makes sense for us to proceed by adding resources slowly and carefully. But they're naturally designed to complement the kinds of renewable resources that we'll be adding more and more of in the future," Barrios said.
Barrios says TEP will more than double its battery storage by the end of next year. "We're working on a project to build a 100-megawatt solar facility south of Tucson and that will be connected to a new 30-megawatt battery storage system," he said.
On another scale, battery storage per customer, TEP installed more than any other large utility in 2017. Only one utility in Hawaii added more capacity per customer in the last year.