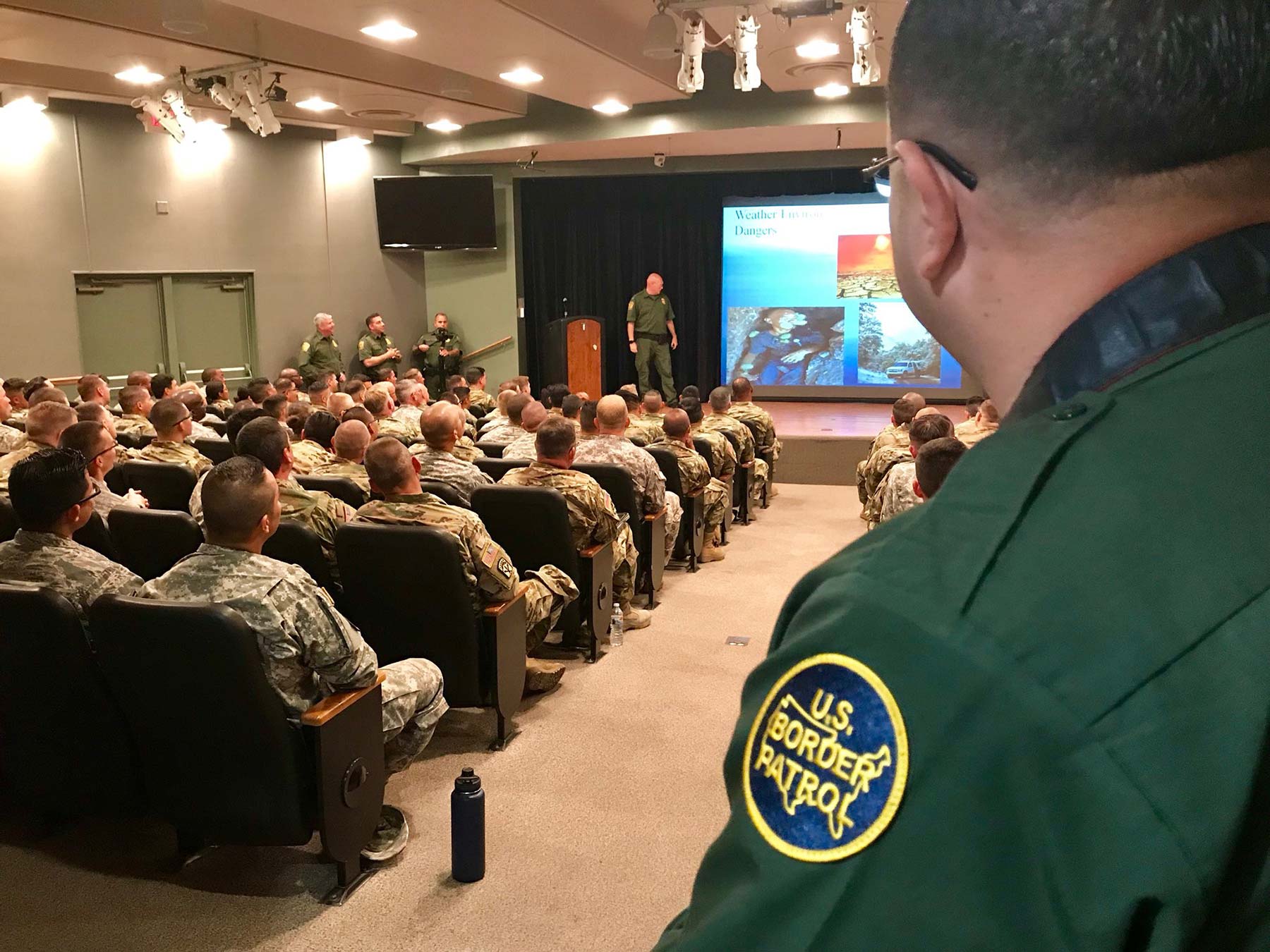 Arizona National Guard members being briefed by Customs and Border Protection on Operation Guardian Shield, posted April 11, 2018.

Arizona National Guard via Twitter
Officials with the Tucson Sector of Customs and Border Protection said the Arizona National Guard has assisted with more than 1,200 arrests since it deployed to the border April 6.
The Border Patrol did not give numbers to indicate whether or not that was a change from previous months.
Arizona National Guard troops have also helped with the seizure of more than 1,300 pounds of marijuana, according to Border Patrol officials.
The National Guard is serving in a support role for the Border Patrol. That is a different role for the troops than in previous deployments to the border.
"We have more surveillance towers now, sensors and drones. And now with the National Guard we have more eyes and ears to monitor them, providing that instant for multiplier effect," said Homeland Security Secretary Kirstjen Nielsen during a visit to the border in Nogales on Thursday.
Not everyone involved with the National Guard deployment is happy.
In May, Brandon Judd, the president of the Border Patrol Council, the union that represents agents, called the deployment a "colossal waste of resources."