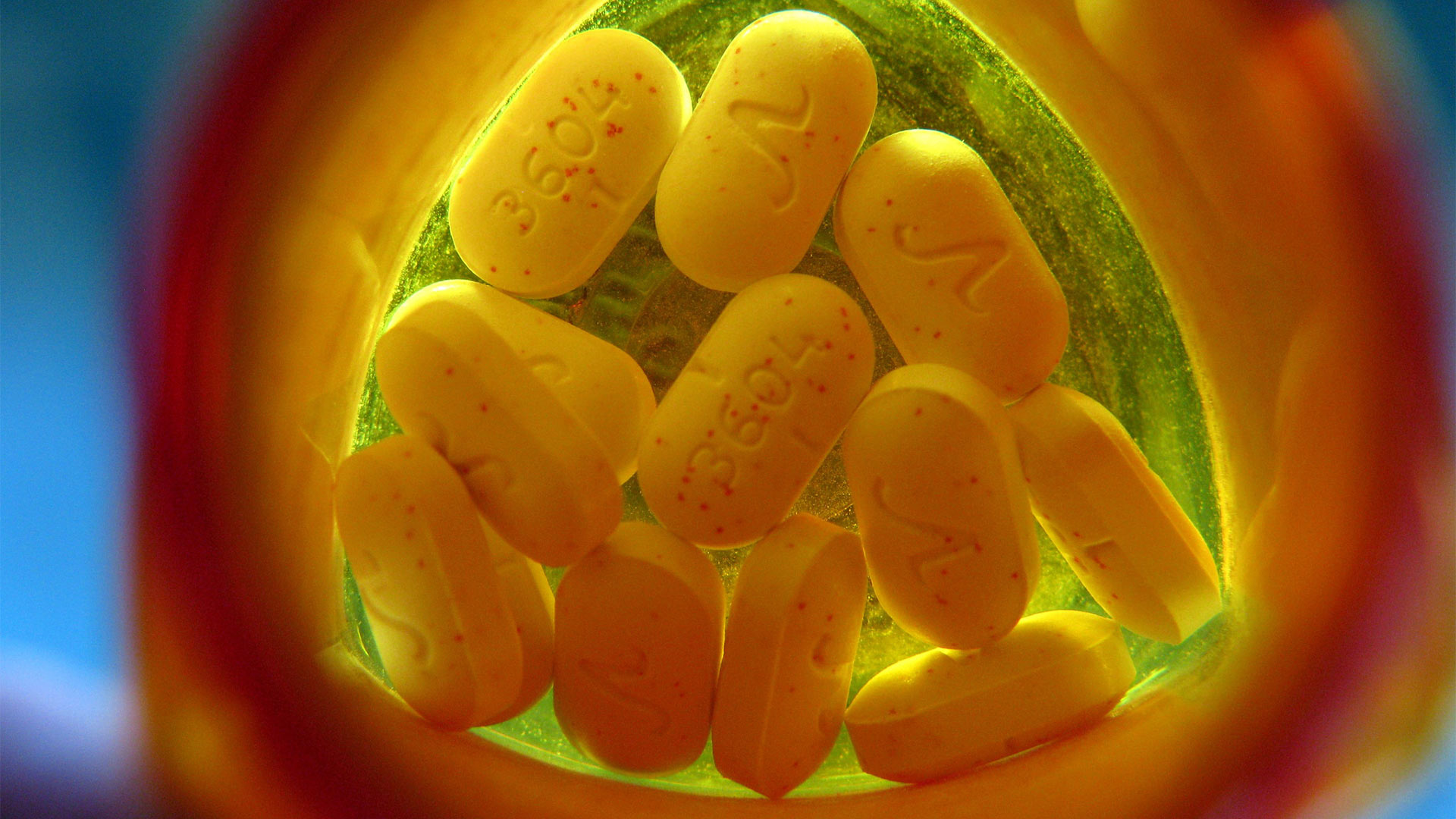 Opioids in a pill bottle
Flickr, frankieleon
Six members of Arizona's congressional delegation turned out for a panel organized by Rep. Martha McSally in Phoenix Wednesday morning.
The panel heard testimony from a variety of people, including Arizona Gov. Doug Ducey, about the opioid crisis in Arizona and across the country.
"March and April of 2018 saw a 33 percent reduction of opioid prescriptions statewide compared to March and April of 2017," he said.
On Tuesday, Ducey signed an order that says a state of emergency declared due to the opioid crisis will end June 5, 2018, one year after the state of emergency was declared.
"We've made some important and needed changes to state law that allow us to make this update in our fight. But make no mistake, this is not a moment to declare victory," Ducey said in a release.
While Ducey testified that prescription opioid issues are down, an official who oversees border law enforcement in Southern Arizona said the opposite.
"357 percent more heroin was seized in the Tucson field office ports in 2017 than in FY 2009," said Guadalupe Ramirez, acting director of field operations for U.S. Customs and Border Protection's Tucson Sector. "The number of heroin seizures has increased fivefold since 2009."
Officials with the federal Drug Enforcement Agency said most of the heroin illegally imported into Arizona is controlled by the Sinaloa drug cartel in Mexico.
The congressional panel was a field meeting of the Committee on Homeland Security's Border and Maritime Security Subcommittee. McSally is chair of the subcommittee, and fellow Arizona Republican Debbie Lesko is a member.
Other representatives in attendance were Democrats Raul Grijalva, Kyrsten Sinema and Ruben Gallego and Republican David Schweikert.