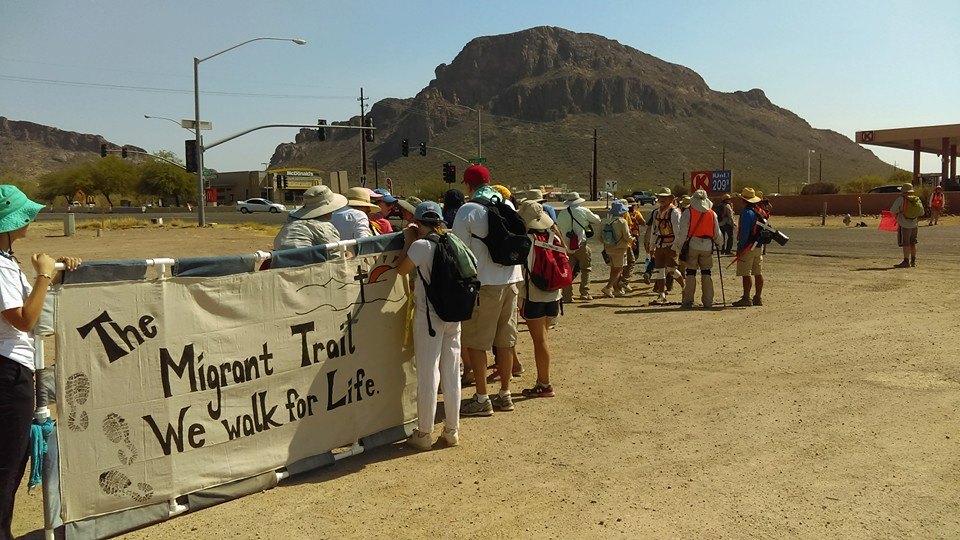 Walkers reaching the end of their 75-mile journey in 2016.

Courtesy Southside Presbyterian Church
For the past 15 years, a dedicated group has set aside one entire week to make a 75-mile journey on foot from Sasabe, just across the border, to Tucson.

Its called the Migrant Trail Walk, and it is a symbolic journey to draw attention to the migrants who have lost their lives attempting to cross the U.S.-Mexico border.
As temperatures, this week reach a 100-degrees, 50 people, trailed by four pickup trucks loaded with water and supplies trails behind them.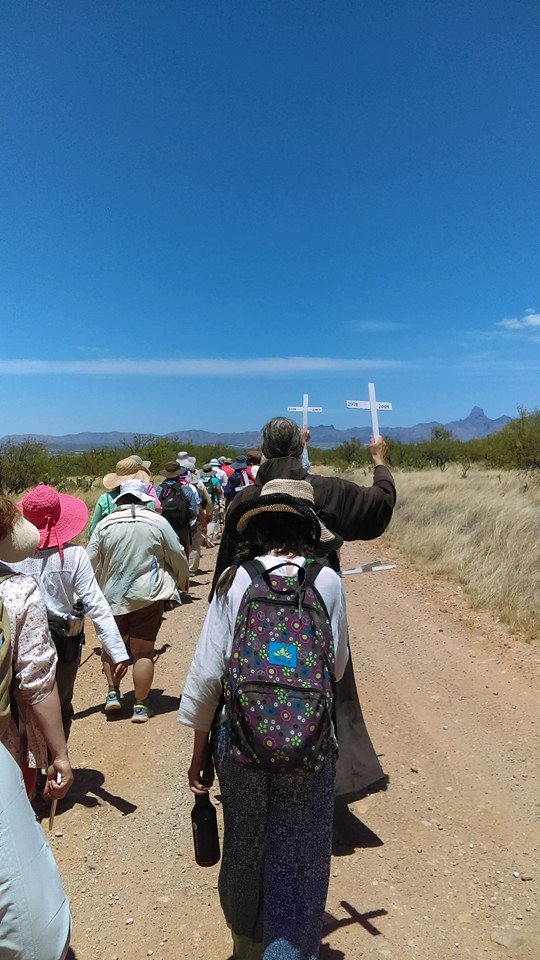 VIEW LARGER Walking the 75-miles from Sasabe to Tucson to draw attention to immigrant deaths in the desert.

Southside Presbyterian Church
Organizers cite official U.S. government reports that indicate that since the 1990s more than 7,000 men, women and children have died trying to cross the U.S.-Mexico Border.
Some critics say the Migrant Walk encourages immigrants to attempt to cross the border illegally. Jamie Wilson, one of the organizers, spoke as she participated in the walk.
"That's kind of a ridiculous claim," said Wilson. "We certainly are not encouraging anyone to cross. If anything, we recognize the extreme dangers of crossing. We certainly would not survive this journey that is highly symbolic without all of the support and water we have and vehicles."
The walk will end with a rally on day seven, as the walkers reach Kennedy Park on June 3. The public is invited to a closing ceremony at around noon.