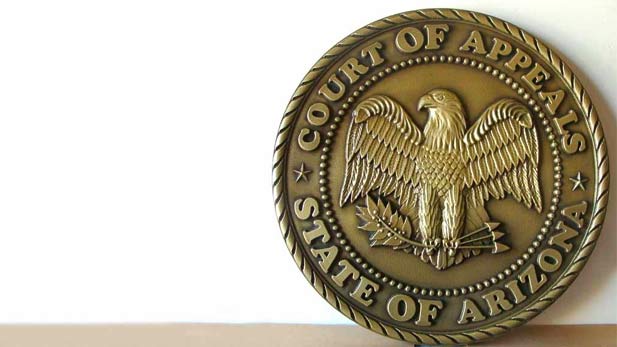 Seal of the Arizona Court of Appeals.

Courtesy Office of Gov. Doug Ducey
PHOENIX — An appellate court ruling says people in Arizona who say they are victims of crimes have a right to be treated in court with fairness, respect and dignity but they don't have a right to not be called an "alleged victim."
The Court of Appeals ruling Thursday interprets the Arizona Constitution's victims' bill of rights in a child molestation and sexual abuse case in which the person argued she was entitled to be called simply the "victim."
She argued that calling her the "alleged victim" called into question whether a crime was committed and whether she was a victim.
The Court of Appeals' majority said the constitutional provisions don't specify how to refer to a victim in court and that judges have leeway to decide how to refer to victims, depending on circumstances of the case.