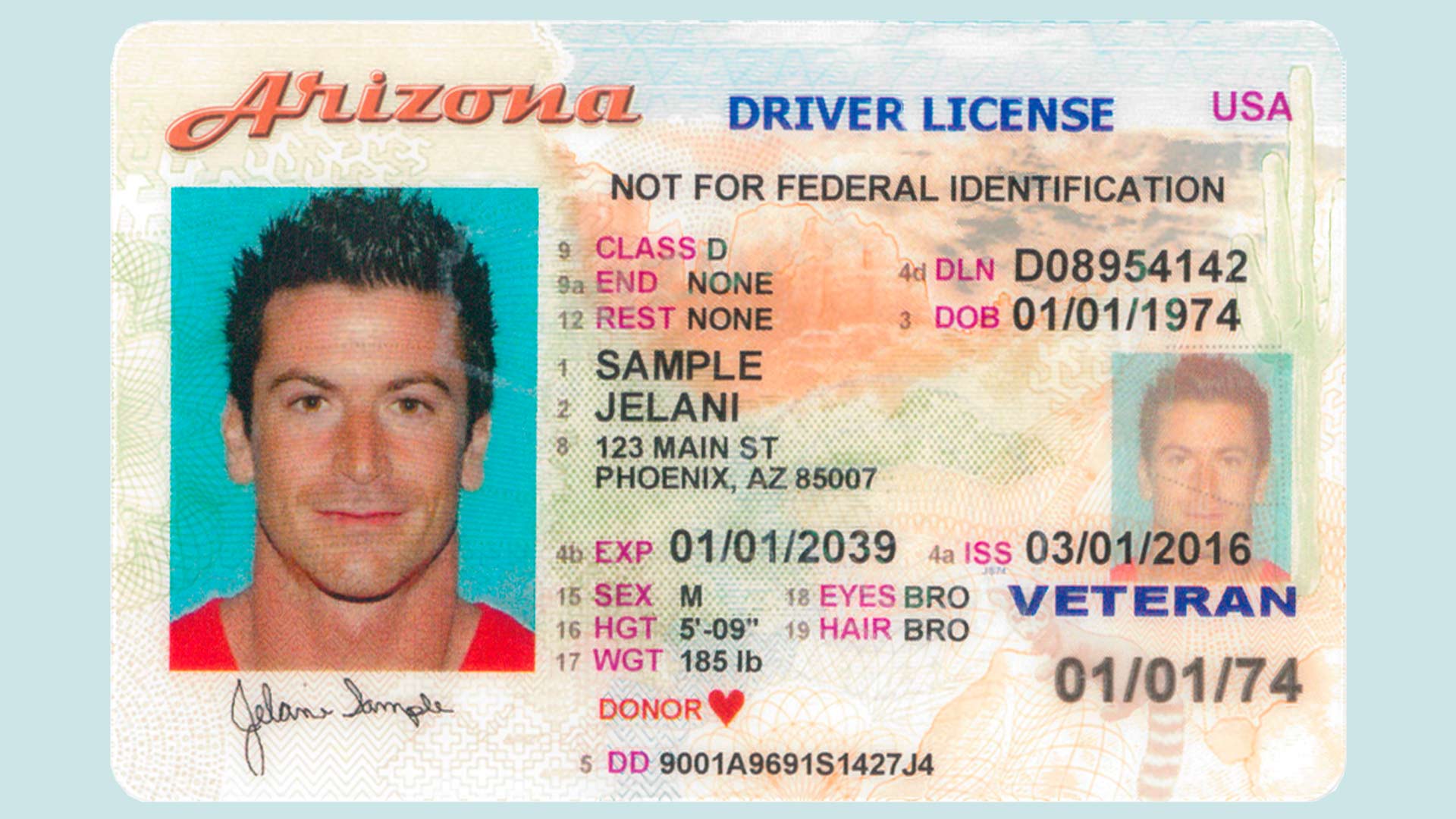 Example of an Arizona driver's license.
Arizona Department of Transportation
The Arizona Department of Transportation is reminding people to update their driver's licenses for a Transportation Security Administration requirement that goes into effect in 2020 and applies to air travel.
Doug Nick with the state's transportation department says legislation enacted in 2015 requires all Arizona IDs used at TSA sites to comply with the Real ID Act.
"We are just reminding people that there is a deadline coming up in October of 2020, and on that date the standard ID will not be accepted at TSA locations, most notably the airport," Nick said.

He says that's for any kind of air travel — domestic or international.
Alternative IDs like passports or passport cards will work, but if you don't have one of those, the Motor Vehicle Department can issue federal ID cards.
Follow Brandon Mejia on Twitter or contact him via email at BMejia@azpm.org.