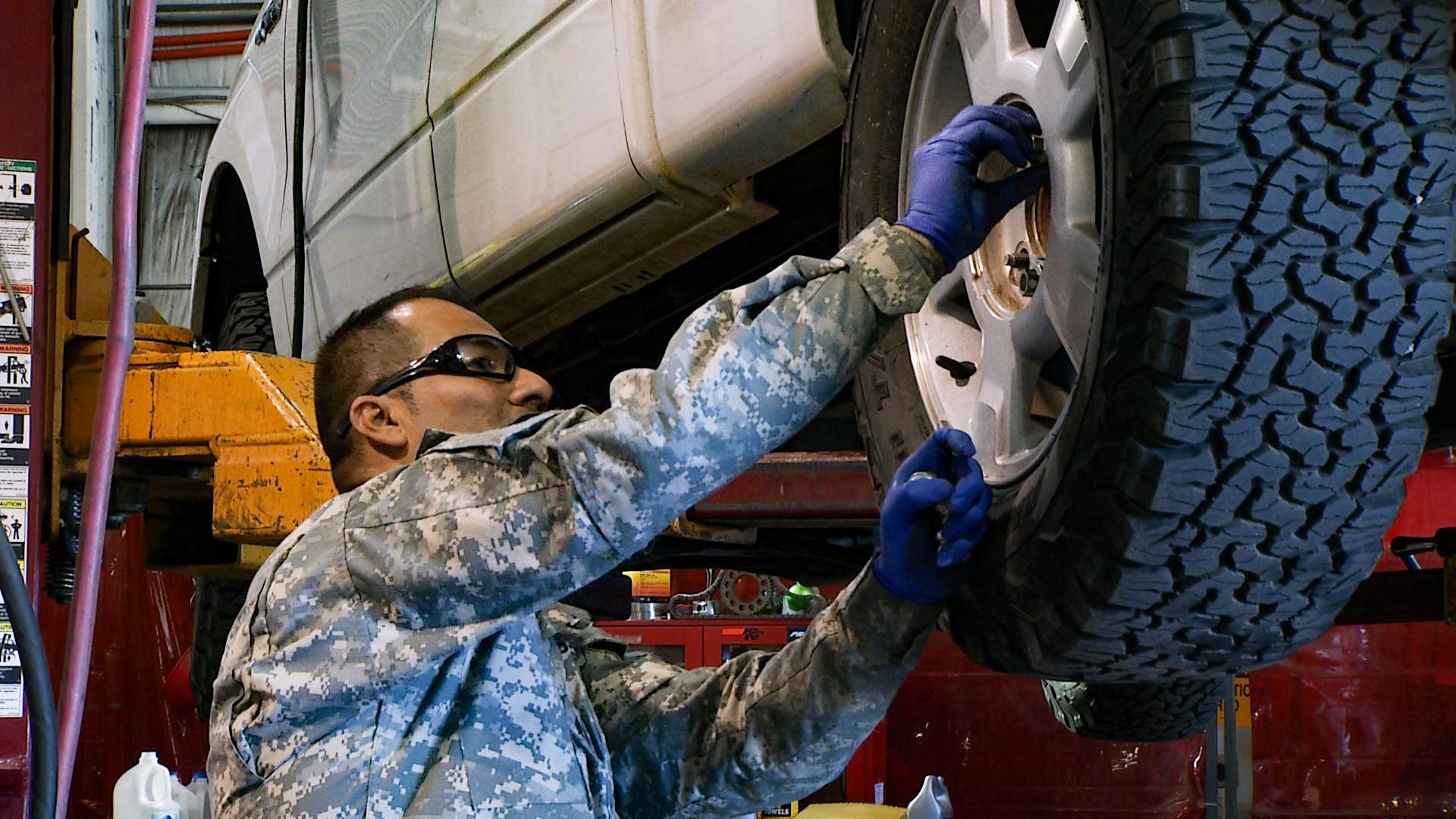 An Arizona National Guard member supporting Tucson Sector Border Patrol by working on their patrol trucks, May 2018.
Nate Huffman, AZPM
Just over a month ago, President Donald Trump surprised his staff, state governors and the military by announcing, "Until we can have a wall and proper security, we are going to be guarding our border with the military."
The president said he wanted up to 4,000 military troops sent to the border. Trump soon learned that active-duty military are not constitutionally allowed to be used for domestic law enforcement.

But the National Guard, that is governed by individual state governors can be.

California, Arizona, New Mexico and Texas complied with the president's order, but not in the numbers he wanted. In Arizona, Gov. Doug Ducey, so far, has committed 250 troops. Forty are assigned to the Tucson Sector.
Members of the media were allowed in Wednesday morning to observe how National Guard troops are assisting the Tucson Sector Border Patrol. The impact of their presence does mean freeing up a few more Border Patrol agents to patrol the border. On average, that means six to 10 more agents out in the field.
Arizona Guardsman Leonardo Gustelum is from Phoenix and will be posted at the border until Sept. 30.
"It's our duty. We volunteered for this and we are going to do our jobs," said Gustelum.
Arizona National Guard troops are doing things like maintaining vehicles, helping to monitor cameras and even taking care of horses used by agents in remote areas. Customs and Border Protection officials want the public to understand that Arizona National Guard Troops will not be patrolling the border.