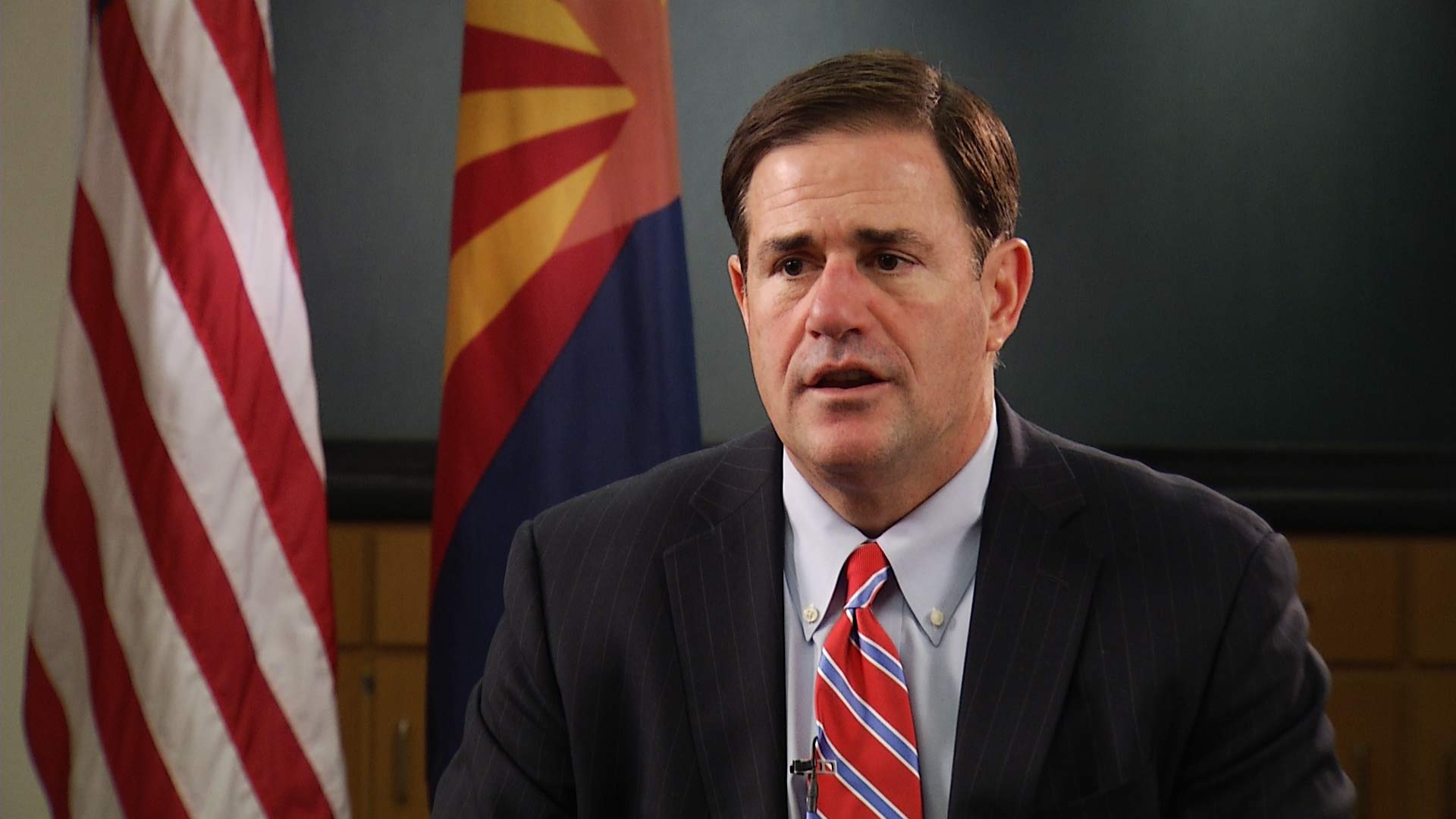 Gov. Ducey says finding new money was the key to answering the issue of education funding in the state budget.
AZPM staff
Arizona Gov. Doug Ducey says decision making for the new state spending plan was not easy, even before teachers forced budget-makers to confront education pay issues.

Educators staged a six-day walkout to push lawmakers to include more money for K-12 education and teacher pay. The governor was proposing a 1 percent raise for teachers. Days before educators planned to walk out of schools seeking a 20 percent raise, Ducey proposed meeting them about half-way, with a 9 percent raise.
In an interview for Arizona Public Media's television program, Arizona 360, Ducey said the walkout added urgency to the process.

"We had an issue that we were certainly aware of when it came to K-12 education and teacher pay," he said. "When we did get the good news about additional dollars available, we knew we had to address the teacher issue in a more effective way. We had to bring a solution to this situation."
Gov. Ducey said he was disappointed that the budget did not include more money for school safety, and promised to work further with state lawmakers on that issue.