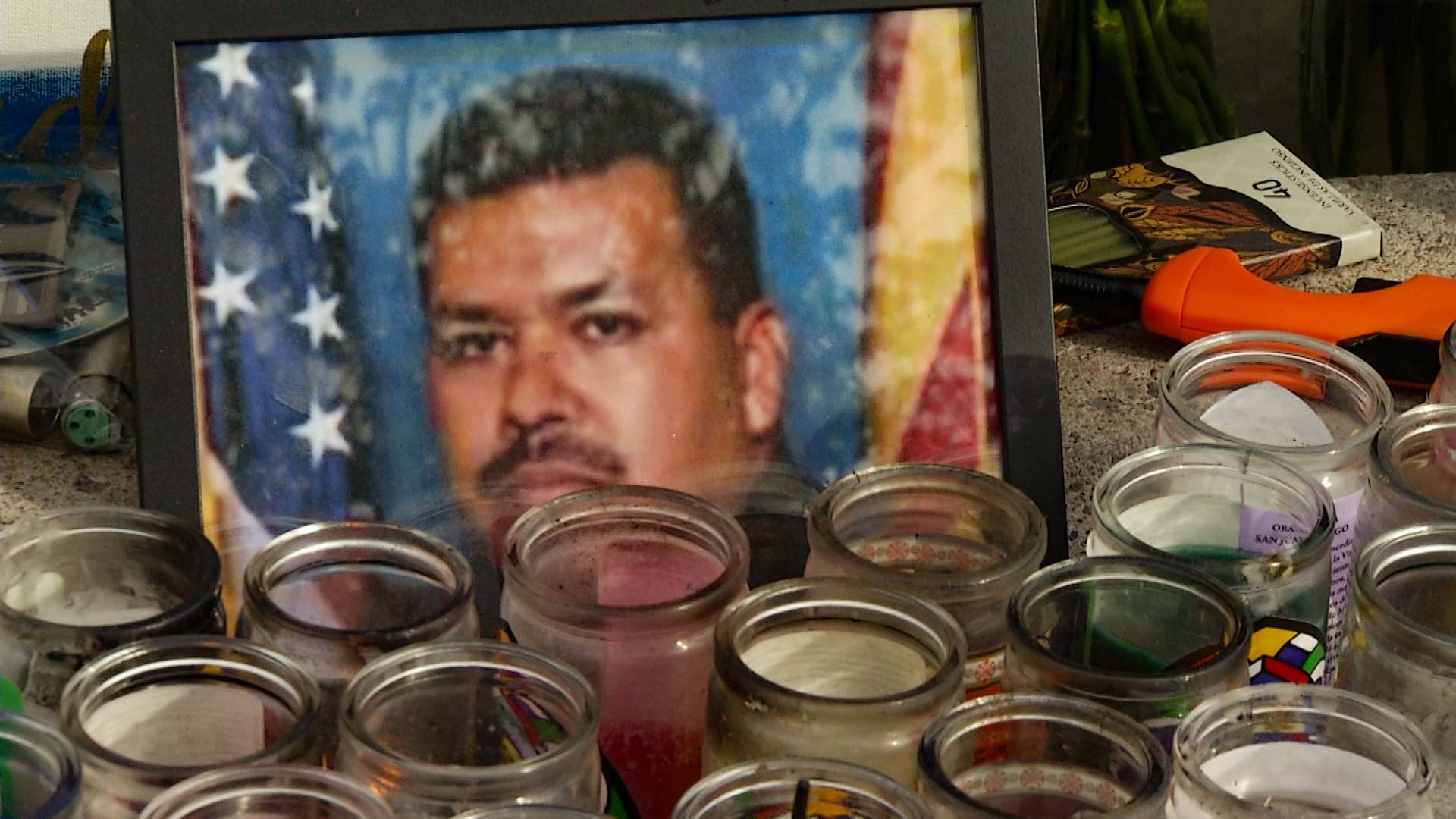 Candles burning to remember Jesus Cordova, a Nogales, Arizona, police officer killed responding to an emergency call April 27, 2018, file photo.
AZPM
NOGALES — Law enforcement officers from around Arizona were among over 1,000 people who attended a mass to honor and bid farewell to a Nogales police officer fatally shot while trying to arrest a carjacking suspect.
The Arizona Daily Star reported that the hearse carrying officer Jesus Cordova's body rode Saturday under an enormous U.S. flag hung from cranes outside Nogales High School, where the service was held.
Police vehicles from Tucson, Bisbee, Mesa, Phoenix, Sierra Vista, Yuma and elsewhere were parked at the school.
Cordova was killed April 27 while responding to an emergency call about a suspected armed carjacker.
A criminal complaint charges David Ernesto Murillo of Tempe with first-degree murder and numerous other crimes.
Court records don't list an attorney who could comment on the allegations.