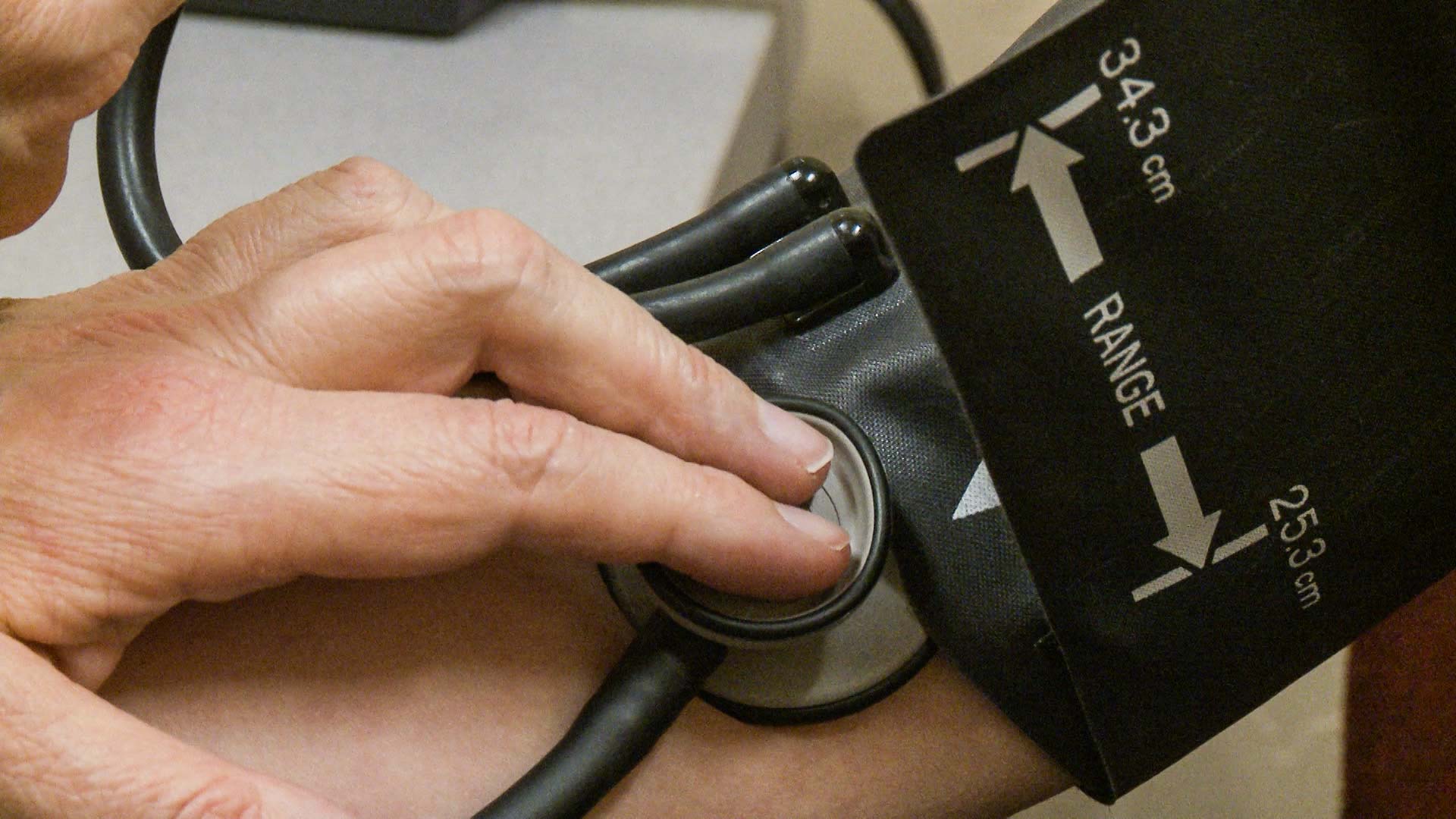 Checking vitals at a health clinic.
AZPM
Health Sciences at the University of Arizona has received the largest grant from the National Institutes of Health in the program's history. Over five years, the grant could be worth $60 million to the UA and Banner Health, which runs University Medical Center.
UA Health Sciences and Banner will be part of a nationwide program called "All of Us." Doctor Andreas Theodorou, chief education officer at Banner University Medical Group, says his department will try to collect information on the health of 100,000 people from diverse backgrounds. Theodorou says the data collected will include "the personal biology of the individual, the lifestyle as they describe it and the environment in which they live, and that's collected over time."
The NIH hopes to enroll 1 million people nationwide in the program. Theodorou says the UA hopes to recruit 100,000 of that number, with an emphasis on Native Americans, Hispanics and older residents.
"This is an opportunity for an individual to represent not just themselves but the people they represent to lead to potentially better health care for their particular group," Theodorou said.
The "All of Us" program expands on a "precision health" initiative that Banner and the university joined two years ago.