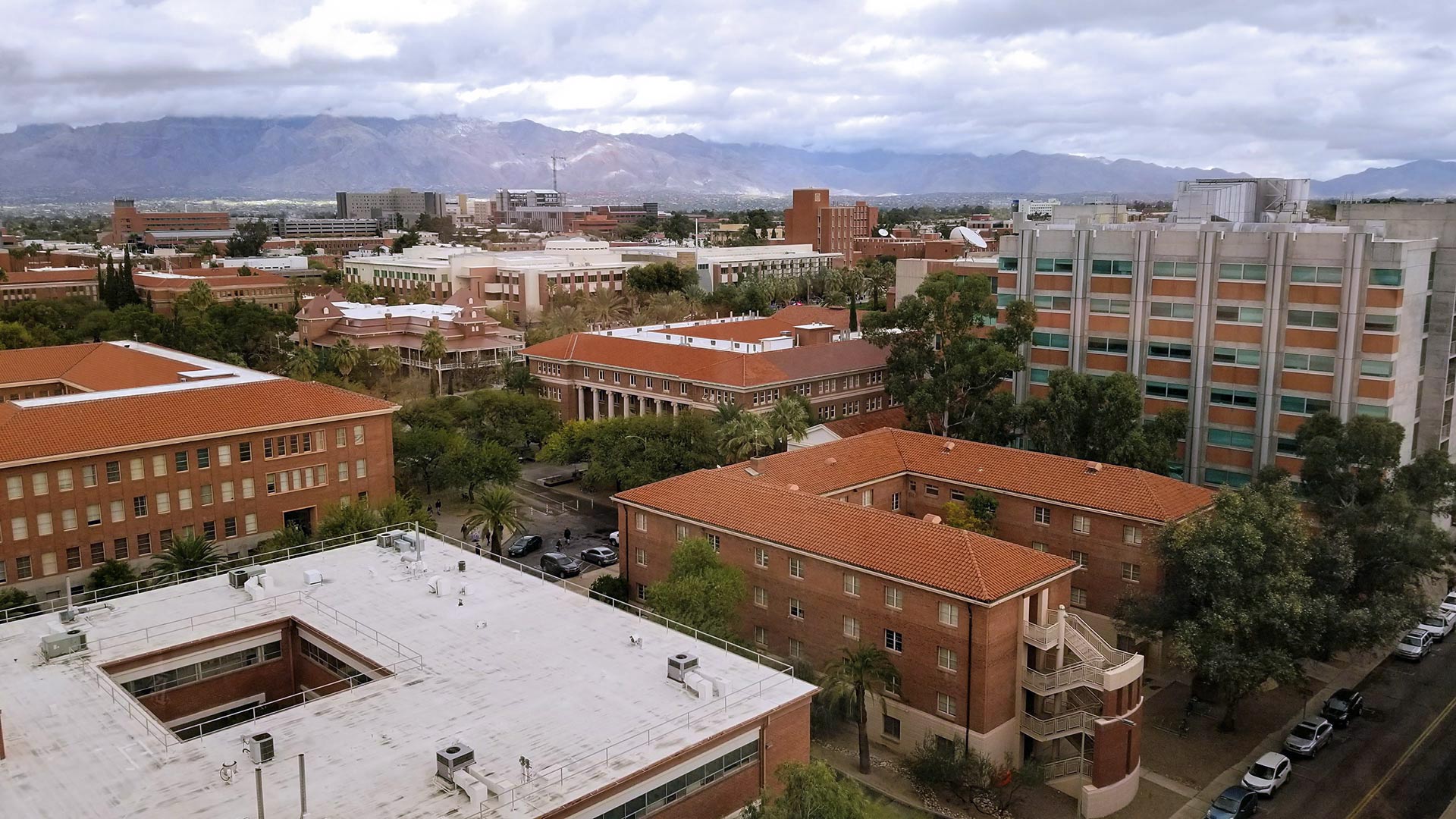 Looking across the University of Arizona campus towards the Catalina Mountains.
AZPM Staff
PHOENIX — A judge has dismissed a lawsuit filed by Arizona's attorney general against the Arizona Board of Regents alleging tuition is so high in the state university system it violates the state Constitution.
Thursday's ruling by Maricopa County Superior Court judge Connie Contes says Attorney General Mark Brnovich has no authority to sue over the issue.
Brnovich sued the Arizona Board of Regents in September, saying a yearslong series of tuition increases violated a Constitutional provision that says public university tuition must be as close to free as possible.
"On a day when so many people are talking about education, I find it ironic that our lawsuit over skyrocketing college tuition rates would be dismissed," Brnovich said in an email. "The regents are supposed to be there to protect students from drastic tuition increases and they have failed to do so."
He also sued over their decision to provide lower in-state tuition rates for young immigrants who were granted deferred deportation status. The state Supreme Court ruled earlier this month in another case that those students don't qualify.
Board of Regents Chair Bill Ridenour said the board was not surprised by the ruling.

"The issues in the attorney general's lawsuit are something that the courts are not equipped to handle. In fact, the case law says the courts are not the place for that, it is the political arena," Ridenour said.
Brnovich spokeswoman Mia Garcia says he is considering whether to appeal.
"We are currently evaluating our options. This case was dismissed on a procedural grounds not on the merits of the case," Brnovich said.
The Associated Press contributed to this report.