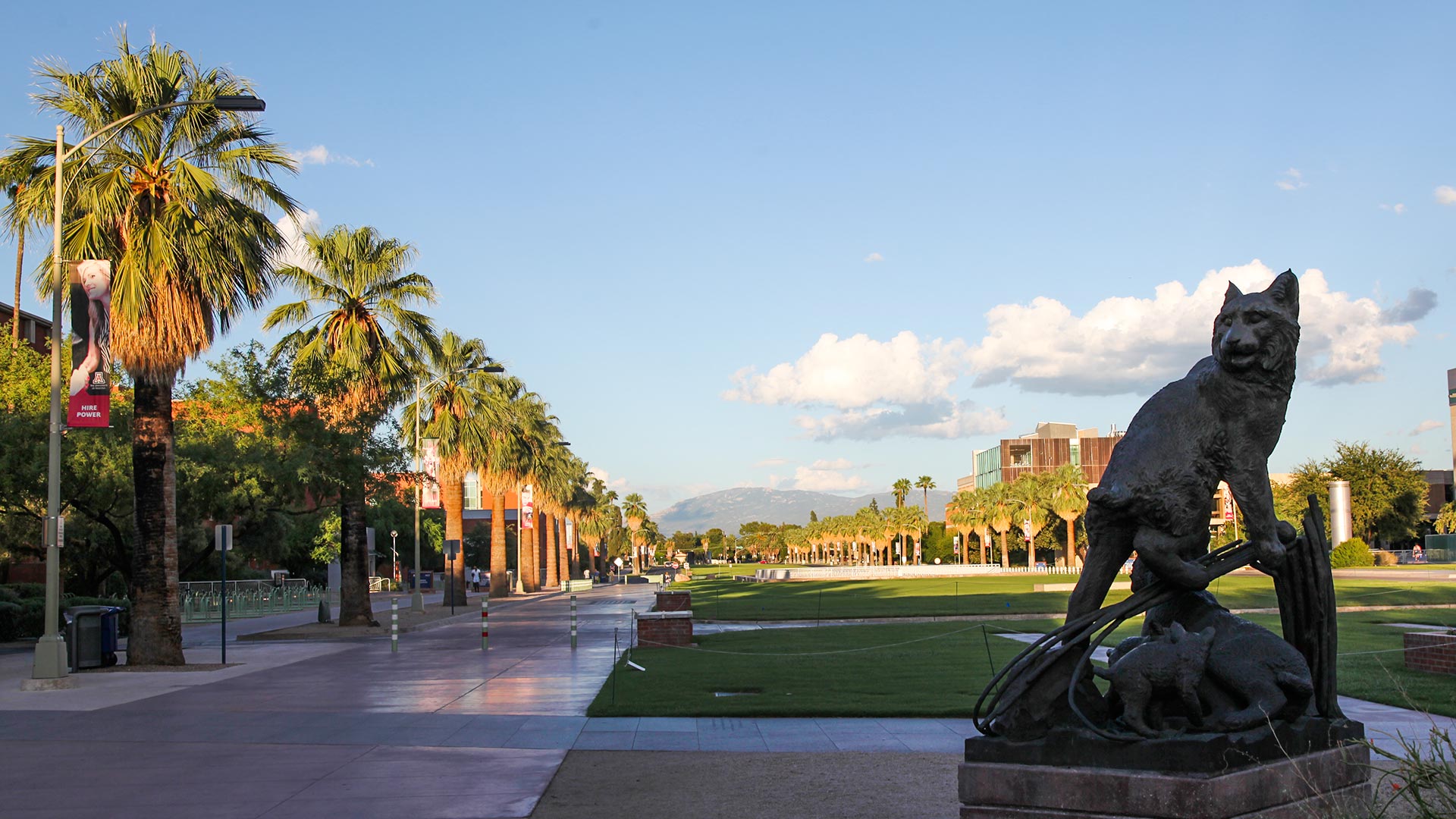 Looking east along the University of Arizona campus mall.
Nick O'Gara, AZPM
The University of Arizona is aware many students from public schools in Pima County won't be in class tomorrow as a statewide teacher walkout begins, affecting UA employees and college students with children.
The university is encouraging supervisors to be flexible and creative with employees and college students who have children, according to Allison Vaillancourt, vice president of business affairs and human resources.
"We are reminding everyone about the emergency child care provider that we have, and if folks are registered then they can take care of those emergency child care services," Vaillancourt said.
Benefit-eligible faculty, staff and all enrolled students in Tucson and Phoenix can register for the Sick Child and Emergency/Back-up Care Program.
Vaillancourt says supervisors have been asked to consider alternative options like working from home or supporting work-schedule changes.
The university is also alerting employees about resources in the community that can help with their children during the teacher walkout.
So far, more than half a dozen school districts in Pima County have closed schools because of the teacher walkout. Teachers are walking out to protest teacher pay and funding for education.

Stories on the statewide debate over teacher pay and education funding. Read more coverage
here
.